The 2020 Tokyo Olympics are underway and the pressure of representing the country at the highest level globally is on every athlete's mind. It all comes down to their ability to manage nerves. An expert sheds light on the present state of mental health in Indian sport, while an ex-Olympian talks about past indifference to that subject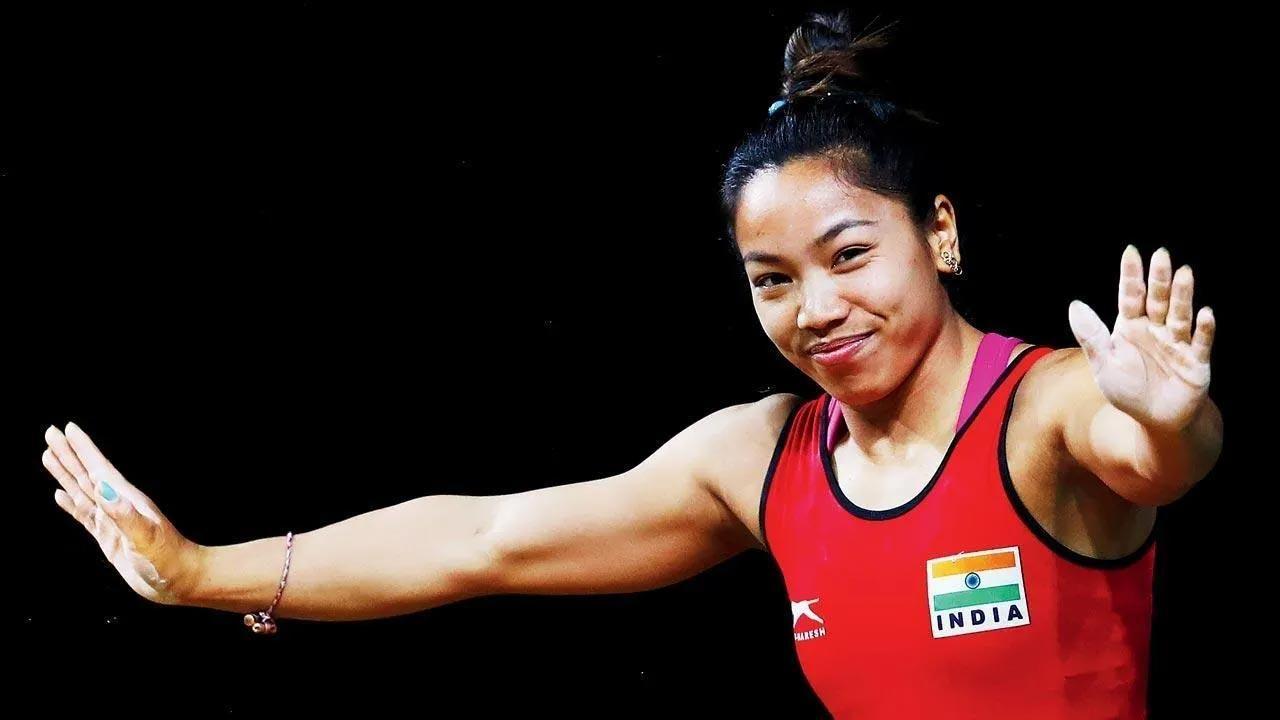 Indian weightlifter Saikhom Mirabai Chanu clinched the silver medal in the 49 kg category at the 2020 Tokyo Olympics. Photo: file pic
It was a special start for the Indian contingent at the Tokyo Olympics 2020. Five years after failing to reach the final due to an invalid lift, Saikhom Mirabai Chanu, India's sole weightlifter secured the silver medal for the country on July 24, the first day of the ongoing games. She battled depression and injuries to come back stronger with mental resilience and the will to succeed. Chanu's renewed vigour is a testament of the work she did after that disappointment in 2016. Admitting to being nervous because it was her first Olympics, she returned home and took the help of a psychologist and personally saw a difference in her performances. 
Sports psychologists are slowly becoming an active part of an athlete's preparation to perform at the world stage. The adoption of Dhyana, an official meditation app for the ongoing Olympics, is another recent example of the developing awareness in the sports fraternity about mental health. While their physical fitness is important, it is being recognised — both in conversation and in action — that psychological well-being is paramount too.  
A few decades ago, however, this wasn't the case. Former India women's hockey player and Padma Shri awardee Selma D'Silva, who represented India at the 1980 Moscow Olympics, says there was absolutely no talk about mental health during her time. All they were told is that many people expected them to win. "We only had a coach, a manager and one doctor for injuries, who used to accompany us during tournaments," recounts the ex-Olympian, whose team finished fourth at the event.
"You had to deal with it all on your own and nobody even spoke about it," adds D'Silva, who says becoming the captain of her team three years later at the 1983 World Cup in Kuala Lumpur did not add any additional pressure, as she considered herself a player first. The fact that she was very competitive and hated losing made her a "bad loser", which meant she was always trying to come back stronger. It is a quality that not many people have the luxury of as they handle the ups and downs of their challenging sporting careers. 
Only a few months ago, Sachin Tendulkar, one of the greatest cricketers of all time, spoke out about his battles with anxiety the night before he played a match. More recently, four time Grand Slam-winning Japanese tennis sensation Naomi Osaka, who lit the Olympic cauldron, had been vocal about her mental health issues and withdrew from the French Open. 
Individual sports are often said to be lonely affairs with players having to find strength and composure all on their own in the arena. Team sports can be just as demanding, D'Silva notes. "Even in a team, there is a possibility of feeling lonely based on your performance, and your teammates won't even know about it." Dr Preeti Parakh, a psychiatrist and head of Mpower - The Centre, Kolkata, says disappointing teammates by playing poorly can be another cause of concern for players in a team sport.
Making it count
While performing at the lower levels comes with its own kind of mental pressure, Dr Parakh believes the Olympics present a unique hurdle for athletes. "The fact that the next similar opportunity would come after four years heightens the pressure. Every sportsperson knows that four years is a very long time, and the present opportunity may be the last shot one will get at an Olympic medal." It is because it is "do-or-die" for them at that stage, she says. The pandemic and ensuing uncertainty over scheduling this time around have not helped matters.
But India is gradually beginning to see what a combination of mental and physical well-being can do for sportspersons in the country. D'Silva explains, "Mental health is as important as physical health for athletes because everybody is different. It is encouraging to see that coaching staff include more experts like sports psychiatrists in them now and that will definitely be helpful."  
She isn't the only one happy about the progress. Dr Parakh has also observed a change in speaking about mental health in sporting circles. However, she believes this is only a start. "There is a long way to go before a bout of depression is referred to in the same vein as a hamstring tear." The process begins, she says, with the sportspersons realising that their mental health is important and knowing that help is available these days, as most sports associations hire sports psychologists. Dr Parakh has had younger sportspersons reach out to her because they suffered from performance anxiety and depression. 
Knowing how India has always been a sports crazy nation, the specialist believes that senior players and coaches who have won medals can play a huge role in a sportsperson's life. Talking to them can reduce the stress and calm their nerves while performing at the international stage. The Tokyo Olympics 2020 are being carried out in the absence of crowds so for those who are driven to perform by the crowd's energy it could be difficult but it could also work out better for those who get anxious as they are being watched by emotional supporters. 
Putting it into practice
The focus on mental health at the big stage has received a major boost. Indian meditation tracking application Dhyana, backed by India's badminton coach Pullela Gopichand, became the official meditation partner for the Indian Olympic Association (IOA) for the ongoing Olympics. The app is set to help every sportsperson in the contingent through a wearable, which will monitor the quality of their breathing, focus and relaxation during meditation sessions.
The Abhinav Bindra Foundation have been making an effort to raise awareness about mental health in sports for as many as 12 years, ever since the ace shooter won the gold in the 10m air rifle at the 2008 Beijing Olympics. The foundation has launched projects in different states including Madhya Pradesh and Odisha through the Athlete Mental Wellness programme with a focus not only on athletes but also coaches and the administration, which are an important part of the ecosystem. Starting at the grassroots level, they try to build the psychological safety, self-awareness and mental resilience of sportspersons. They have also included sleep science — regulating one's sleeping patterns — in the mix to improve the performance of athletes. 
While the 2020 Olympics is already underway, many athletes may already have their eyes set on training for the 2024 Paris Olympics. The Indian sports ecosystem may still be in the nascent stage in terms of mental health awareness for sportspersons but it certainly looks to have made a bright start.

Also Read: Why some of us feel like frauds and how to overcome it