In fact, winter memories are incomplete without rich and regional winter specialties like dessert. Nothing compares to the warmth of digging into traditional winter sweets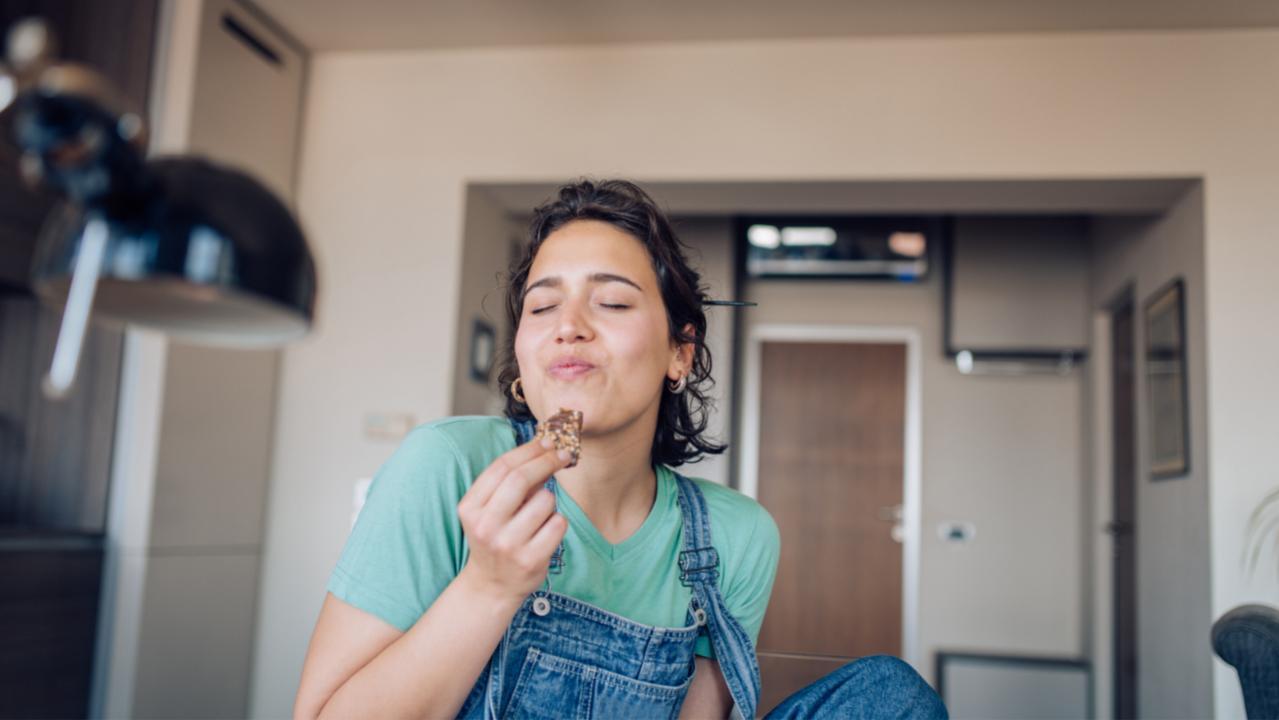 Representational image. Pic/iStock
There are several reasons why winter is the favorite season of all. We wait for winter for the joy of snuggling inside a blanket and reading books with a cup of coffee. The chilly weather is not only the ideal time for bonfires, hot showers, family picnics, and sleeping under a cozy blanket, but also to relish a wide array of mouth-watering delicacies.
In fact, winter memories are incomplete without rich and regional winter specialties like dessert. Nothing compares to the warmth of digging into traditional winter sweets. Indians have a long tradition of preparing various desserts at homes across the country. In Odisha, too, winters are memorable for delicious sweet items during different festivals (like Prathamashtami and Manabasa Gurubar).
ADVERTISEMENT
There are several different types of dessert, like Rasabali, Kheera Gaja, Chhena Poda, Rasagola, etc., available in Odisha, the state of Lord Jagannath. Here's a list of Odia desserts shared by Abinas Nayak, Co-founder and Corporate Chef of Rroshashala that can be savored, especially during winter.
Arisa Pitha
It is an authentic traditional sweet pancake prepared on the occasion of Manabasa Lakshmi Puja in the month of Margashir. Odia people also prepare it in wedding ceremonies, a popular custom in Odisha where bridegrooms carry a basket filled with Arisa pithas to their in-laws' houses as a symbol of wealth and prosperity. This dry and hardened pitha is made of rice flour, sugar/jaggery, and sesame seeds by deep frying in refined oil. The crispy and crunchy outer layer surrounds the soft insides of this tasty traditional pancake.
Ata Kakara
This traditional sweet pitha is usually prepared with whole wheat flour, ghee, sugar, cardamom, black pepper powder, and fennel seeds and stuffed with coconut and jaggery during religious festivals daily in Puri. Also known as Sana Kakara, it is one of the AbhadaBhoga (Mahaprasad) recipes offered to Lord Jagannath during MadhyannaDhupa (a midday meal served from 12.30 p.m. to 1:00 p.m.). Besides, this famous Odia sweet dish is also offered to Mahalaxmi as bhog.
Gainthapitha
It is a melt-in-your-mouth dessert made on the auspicious day of 'Baula Amabasya by using small rice dumplings cooked in creamy milk. Also known as mango flowers, boulaphula is offered to Lord Jagannath to get a good harvest. The preparation might seem simple, but it surely needs precision. The rice flour balls are cooked in flavoured milk, with some cardamoms and some strings of saffron in the milk.
Haladi Patrapitha
This pitha (also known as enduropitha) is a traditional Odia delicacy prepared during PRATHAMASTAMI, a ritualistic festival of Odisha celebrated by Odia households to pray for the long life of the firstborn child in a family. This pitha is made from rice and black gram batter and steamed within the moulds prepared from turmeric leaves. Odia people use sweetened coconut as the stuffing of the pitha. The aroma of turmeric leaves that gets incorporated into the pitha is the uniqueness of the recipe.
Chenna Jhilli
It is a very popular and signature Odia dessert that originated from a small village on the way to the iconic Sun Temple of Konark in Nimapada in the Puri district of Odisha. ChennaJhilli is made from fresh chenna or cottage cheese, semolina, and plain flour, followed by frying it in ghee and soaked in light sugar syrup. After having it, one can feel the burst of flavours from the sweetness of chenna and the cardamom-flavored sugar syrup.
Also Read: Why drink a glass of wine plain when you can muddle it into fresh cocktails?
This story has been sourced from a third party syndicated feed, agencies. Mid-day accepts no responsibility or liability for its dependability, trustworthiness, reliability and data of the text. Mid-day management/mid-day.com reserves the sole right to alter, delete or remove (without notice) the content in its absolute discretion for any reason whatsoever