In addition to Independence Day, August 15 also marks a feast for Christians in the city. Two Mumbaikars talk about how making patoleos — a fragrant turmeric leaf-steamed delicacy — for the community gives them hope amid the pandemic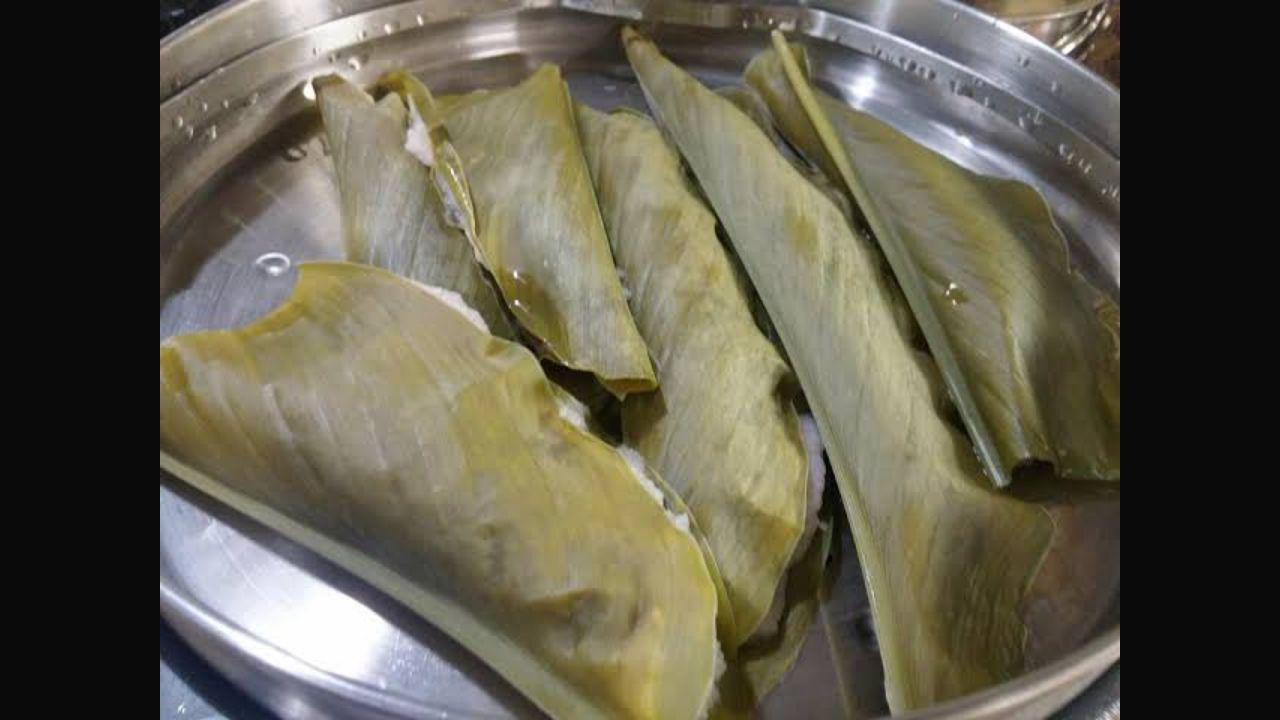 The making of patoleos for the Feast of Assumption of Our Lady is an annual tradition in Elizabeth Fernandes's home. Photo: Elizabeth Fernandes
For the Roman Catholic community in the city, there is an extra reason to rejoice on August 15, alongside Independence Day. The date coincides with the harvest festival in Goa and the Feast of Assumption of Our Lady, celebrations of which are in complete without a sweet delicacy called 'patoleo'. This fragrant dish is made from a mixture of coconut, jaggery and rice, shaped into a pancake, which is wrapped and steam-cooked in fresh turmeric leaves.
The last seventeen months have been dispiriting but people have looked for joy in the little things. Some Catholics have found it in the making of patoleos not only for themselves but also for others in their neighbourhood. "Every year, I make it for my family and distribute it among my neighbours. Unfortunately, I wasn't able to do it in 2020 but this time around, I am making and selling them too," says Malad resident Rita Quadros. 
Interestingly, while the dish is known to be popular among the Goan community, Quadros says it is a tradition among the Mangaloreans too. However, unlike the Goans, they start making it earlier in the year. "My mother used to make them for us when we were younger. Since the turmeric leaves were available much earlier in Chikmagalur in Mangalore, she used to start making them in June and continue making them till August. In Mumbai, it comes later and that is why we usually make it only in August," she observes. 

Rita Quadros is carrying on her family's tradition of making the steamed patoleos every year for her neighbours in Malad. Photo: Rita Quadros
Quadros remembers waking up to the aroma of her mother making the dish every other morning, and then fighting over it with her siblings, especially when they got a bigger piece. "I miss those days. Whenever I tell my daughter about them, she says she will do her best to continue the tradition of making them," says Quadros, who informs that like her mother used to share it with their neighbours in Mangaluru, she has continued to do this near her home. After she lost her job due to the ongoing pandemic, she has also taken to selling patoleos along with other South Indian delicacies.  
In Thane, Elizabeth Fernandes has been comforted during the Covid-19 pandemic by indulging her love for this traditional treat. While she and her children grew up in this city, she wants to stay true to her Goan roots. "It has been a ritual in our family to make patoleos every single year on August 15 for the feast. Since we don't live in Goa, and grew up in Mumbai, it's one of the few ways to bring my children closer to our culture and practices," she says. "In this pandemic, where we don't really get to do much, making things like this is one of the few ways we get to feel connected and celebrate our traditions at home." 
The occasion transports Fernandes too back to her childhood days, when her mother would get the leaves home in time for the days leading up to the feast. Her siblings knew their mother had arrived because the fragrance of the leaves would engulf the house. "The scent of turmeric leaves, along with the aroma of the coconut and jaggery would make my siblings and me so hungry, even if we had just eaten. We would keep finding excuses to go into the kitchen to check on when the patoleos are ready and to sneakily grab some of that tasty filling." 
Fernandes's desire to carry on the tradition is similar to that of Quadros and many other families that have shifted to Mumbai from neighbouring states over many decades. These traditions help keep their culture alive even as they are separated from the native land. Fernandes shares, "I started making patoleos for my own family when I turned 25 and haven't really made any change to the ingredients or method, as it is my mother's heirloom recipe."
To place your order, contact Rita Quadros on 98690 37268 
Recipe to make Patoleos by Rita Quadros
Ingredients 
Turmeric leaves – 2 dozen, rice - 1 kilo, jaggery – 1 kilo, large coconuts – 2, whole elaichi/elaichi powder - 8-10/1 tsp, ghee - 1 tsp, salt to taste. 
Note: The measurements will depend on quantity and consistency.

Method
- Grind the rice with a pinch of salt (keeping the consistency thick). 
- Melt the jaggery and strain it.
- Add coconut to the melted jaggery and dry it along with a tsp of pure ghee and some elaichi (cardamom) for fragrance and cool the mixture to room temperature.
- Wash the haldi (turmeric) leaves clean and dry.
- Spread the rice dough evenly on the leaf. Add the jaggery mixture to the middle of the leaf and fold it, lightly press the edges to avoid leakage.
- Prepare a large idli maker (Tondor) for steaming.
- Add some water to the base of the vessel and place the patoleos for steaming.
- Steam for 20-30 mins.
- Remove the leaf covering and enjoy the dish during breakfast or tea time. 
Also Read: How Mumbai's Kolis relish dried fish on rainy days