From James Bond's Martini to Carrie Bradshaw's Cosmopolitan, popular culture influences the way we drink. Mixologists share easy-to-follow recipes of cocktails that have reached cult status thanks to their on-screen appearances.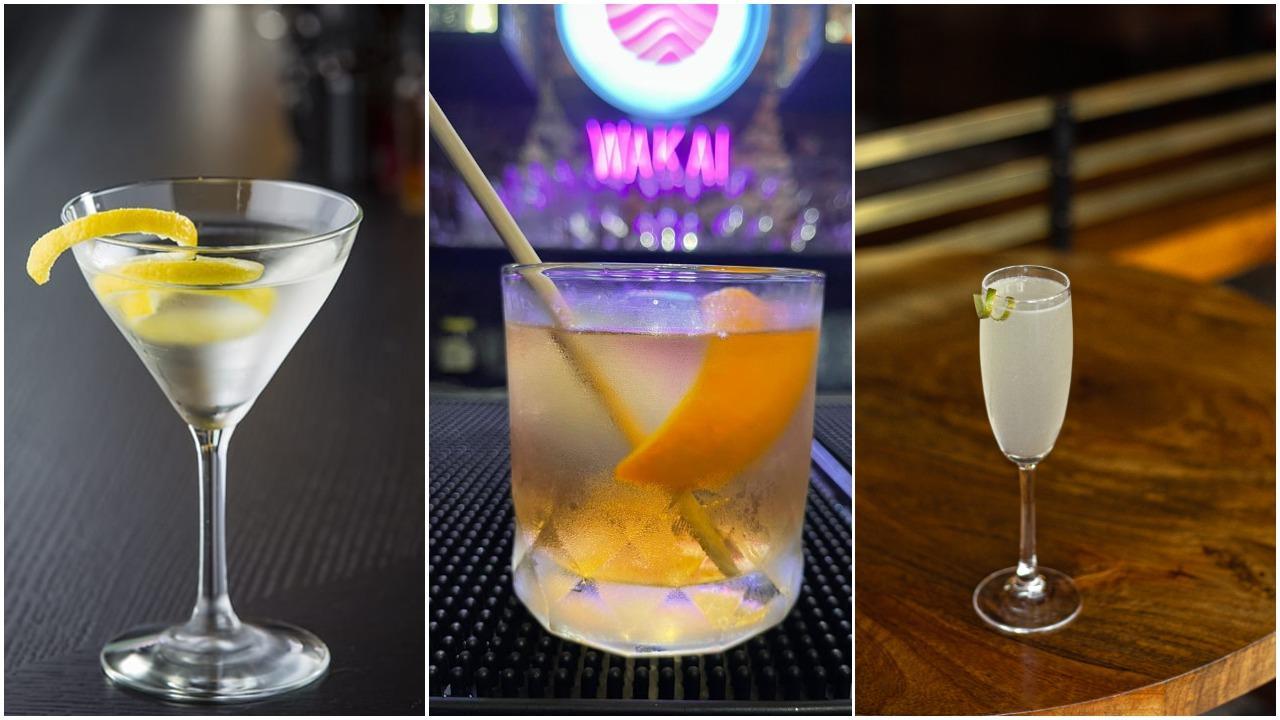 Cocktails such as Vesper Martini (left), Old Fashioned (centre), and French 75 (right) have achieved cult status due to their on-screen appearances. Pic/Butterfly High, Wakai, The Little Easy
The ever-growing popularity of cocktails in the dynamic gastronomy culture across the globe is heartening to see for all cocktail enthusiasts. Popular culture has majorly impacted preferences and shaped trends, especially when it comes to what we drink. When viewers see a beloved character sipping on a particular cocktail, it assumes an aspirational quality in their subconscious mind.