Planning ahead and making wise choices will help you find the right mix between taking part in the festivities and managing your diabetes, helping you avoid any unexpected blood sugar highs or lows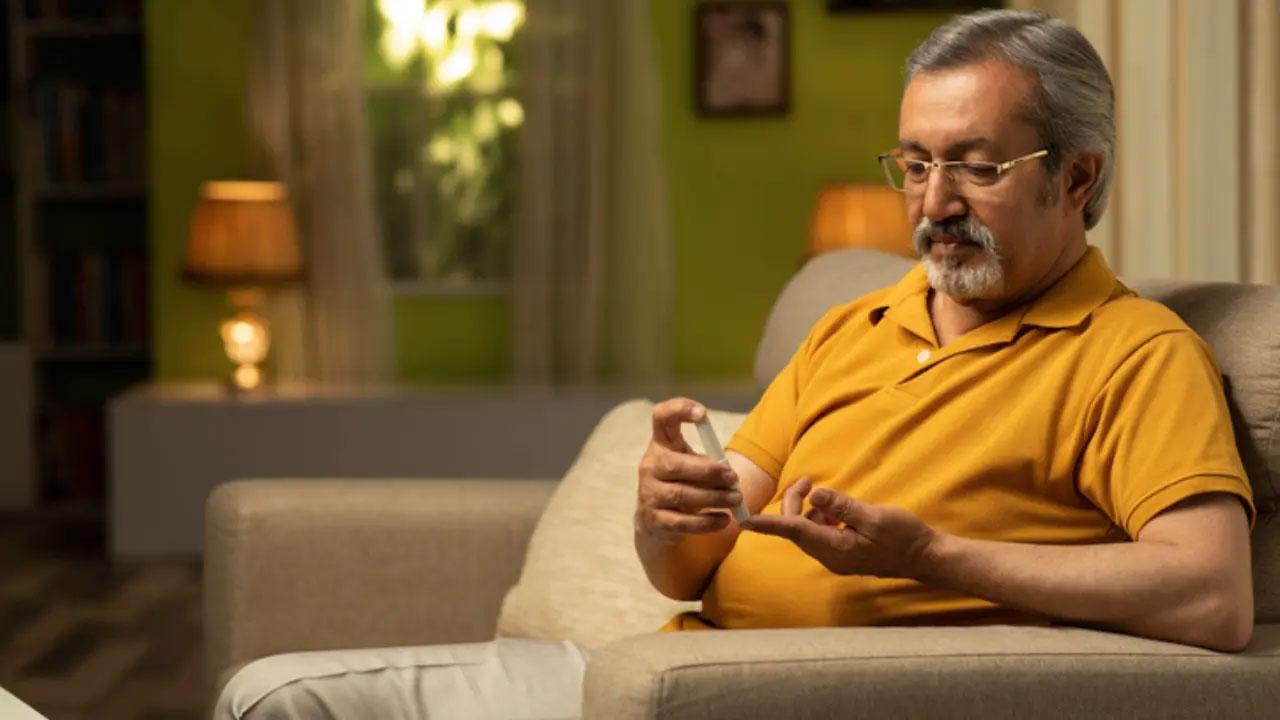 Image for representational purpose only. Photo Courtesy: istock
The wedding season is in full swing in India right now and with it being one of the happiest times for most families, there is going to be a lot of food and drink. While consuming them isn't a problem, overindulgence of sweets and refreshments is often higher than usual on numerous occasions.  

With relatives saying "muh meetha kijiye" (sweeten your mouth) at every opportunity, this can be a tricky time for some people trying to stay healthy - particularly for people living with diabetes. For them, finding healthy food choices to manage their diabetes can be a big challenge in the face of samosas, tikkis, gulab jamun, and ladoos. However, this doesn't mean the wedding buffet - and preceding events - will not have any food you can consume.
Planning ahead and making wise choices will help you find the right mix between taking part in the festivities and managing your diabetes, helping you avoid any unexpected blood sugar highs or lows. Here are some suggestions for controlling your diabetes during this period.
ADVERTISEMENT
Here are seven diabetes-friendly steps you can take to stay on top of your numbers and enjoy the wedding season:
Have an action plan: In case you are travelling to another city for the wedding, speak to your doctor in advance on how best to manage your medication schedule, diet, and lifestyle during this time (including any adjustments to your medication, if needed). Keep an action plan ready in case of any emergency as well. Carry the medicines you need, along with your prescriptions (and set alarms to take them).
Seek support: Keep friends and family that will be present at the wedding in the loop regarding any help you may need to properly follow your diabetes care routine.
Be prepared on the day: Start the wedding day with exercise or yoga, which can lower your blood sugar levels, burn calories, and can help you control your appetite. Before heading to the event, eat a low-carbohydrate, high-fibre snack. Plan ahead by also carrying some nuts or healthy snack, just in case.
Monitor your blood sugar levels: Dr Vishesh Agarwal, consulting physician, diabetologist, clinical cardiologist & critical care specialist, Mumbai says, "Amidst the festivities, don't forget to keep an eye on your sugar, which you can do easily on the go, since there are now CGM device options beyond traditional blood glucose meters that involved finger pricking."
By keeping continuous glucose monitoring devices handy, you can monitor your levels in real-time, even at the venue. Continuous glucose monitoring devices also offer you insights on any highs or lows, so you can course correct instantly and manage your diabetes well.
Opt for diabetes-friendly foods: At the wedding, fill half your plate with salad or a non-starchy vegetable, and a quarter with grains and starches (roti is a healthy option!). Opt for baked, roasted, or stir-fried foods instead of anything fried. For dessert, stick to fruit-based or sugar-free options.
Practice moderation: If you want to try some mithai or cake, make it a small helping. You can also consume alcohol in moderation if you want, and stay well hydrated by regularly drinking water.
Get moving: If you eat or drink a bit more than planned, some physical activity could do you some good - you can get on the dance floor and shake it off.
Even if you eat well during this period, your numbers may change marginally due to the travel, exertion, and erratic sleeping patterns. However, you can maintain control over your health while still having fun if you follow your diabetes treatment strategy. Remember to rejoice.

Also Read: Easy dietary tips every bride-to-be must follow
This story has been sourced from a third party syndicated feed, agencies. Mid-day accepts no responsibility or liability for its dependability, trustworthiness, reliability and data of the text. Mid-day management/mid-day.com reserves the sole right to alter, delete or remove (without notice) the content in its absolute discretion for any reason whatsoever