Having irregular periods is a common occurrence in women. However, frequent or large changes to one's menstrual cycle may indicate that there is an underlying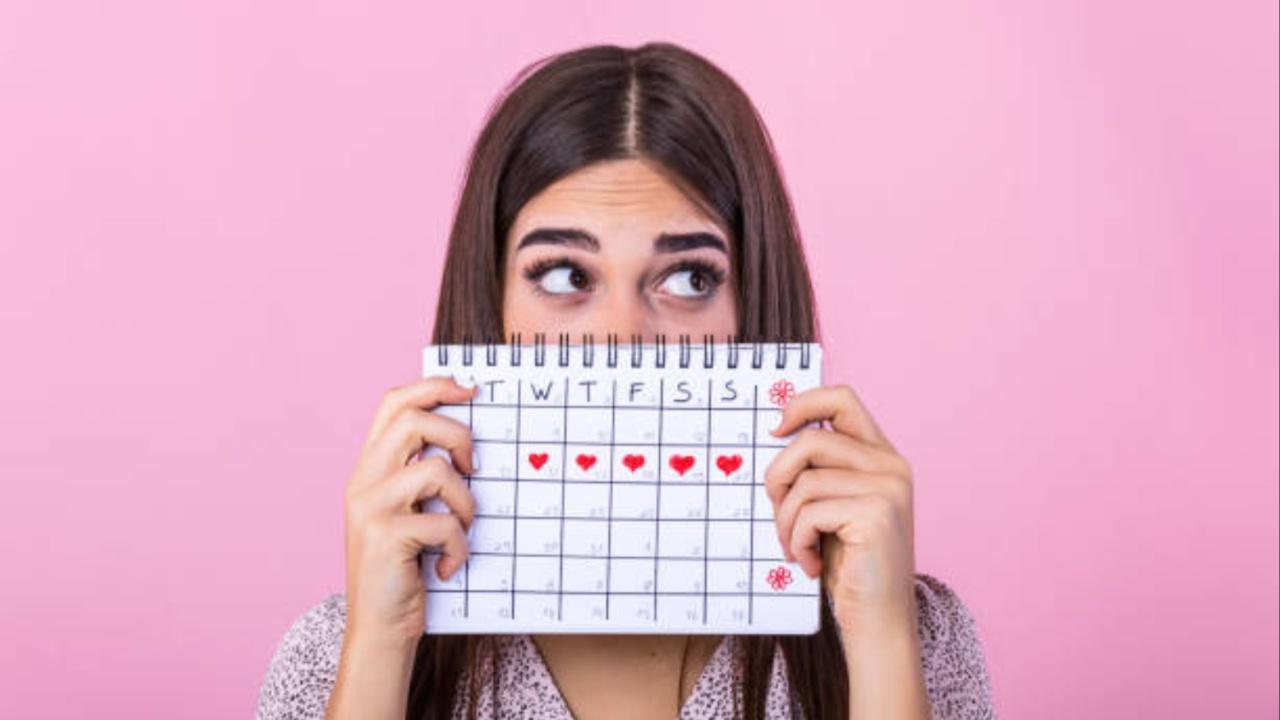 Image for representational purposes only. Photo Courtesy: iStock
Listen to this article
Medical expert shares causes behind women's irregular periods
x
Females who engage in intense training may also experience irregular periods
Thyroid problems impact your menstrual cycle
Stress has a pervasive impact on various aspects of our health, including our menstruation
Did you know? Certain factors such as polycystic ovary syndrome, over-exercising, stress, and thyroid problems can lead to irregular menses. Read on to know more about this and seek timely medical attention to avoid any further health problems.
 
Having irregular periods is a common occurrence in women. However, frequent or large changes to one's menstrual cycle may indicate that there is an underlying issue. There are some women who get their menses after a gap of 2-3 months leading to panic-like situations.
 
These are some of the reasons behind irregular periods:
 
1. Regardless of whether your menstrual cycles are consistent or not, most women experience irregular periods due to factors such as pregnancy, perimenopause, certain medications, uterine fibroids, breastfeeding, and birth control. These issues are completely normal and usually temporary, resolving themselves quickly once you move past these different stages in life.
2. Polycystic ovary syndrome (PCOS) happens due to metabolic issues that result in hormonal imbalances. PCOS can manifest with a variety of symptoms including irregular periods, excessive hair growth in male-like hair pattern areas of the body, acne breakouts, weight gain, thinning hair, and darkening skin. Visit the doctor without any delay and seek timely intervention.
3. Thyroid problems impact your menstrual cycle. Hypothyroidism can lead to prolonged and heavy periods, while hyperthyroidism may result in shorter and lighter periods. According to various studies, those women with thyroid disorders also suffer from irregular periods. To diagnose a potential thyroid disorder,  consult a doctor who can determine the exact underlying cause behind irregular periods.
4. Females who engage in intense training may also experience irregular periods, and some may even stop menstruating altogether. This is because excessive exercise can disrupt the hormones responsible for menstruation. The solution here is to reduce the intensity of your workout routine to allow your metabolic system to regulate itself.
5. Stress has a pervasive impact on various aspects of our health, including our menstrual cycles causing irregular periods.
6. Endometriosis is another reason for irregular periods. Here, the tissue that usually lines the uterus grows outside the uterus. Thus, one will experience irregular periods. So, stay alert and take charge of your health.
7. Prolactin hormone excess - Small pituitary adenoma infrequent cycle.
(Dr. Supriya Puranik, Director – 9M Fertility & Senior Consultant Obstetrics & Gynecology, Ankura Hospital, Pune)
ADVERTISEMENT
"Exciting news! Mid-day is now on WhatsApp Channels

Subscribe today by clicking the link and stay updated with the latest news!"
Click here!