Apart from singing and dancing, Rubeena also creates style, makeup, and fashion videos. Fan love her for her simplistic beauty and versatility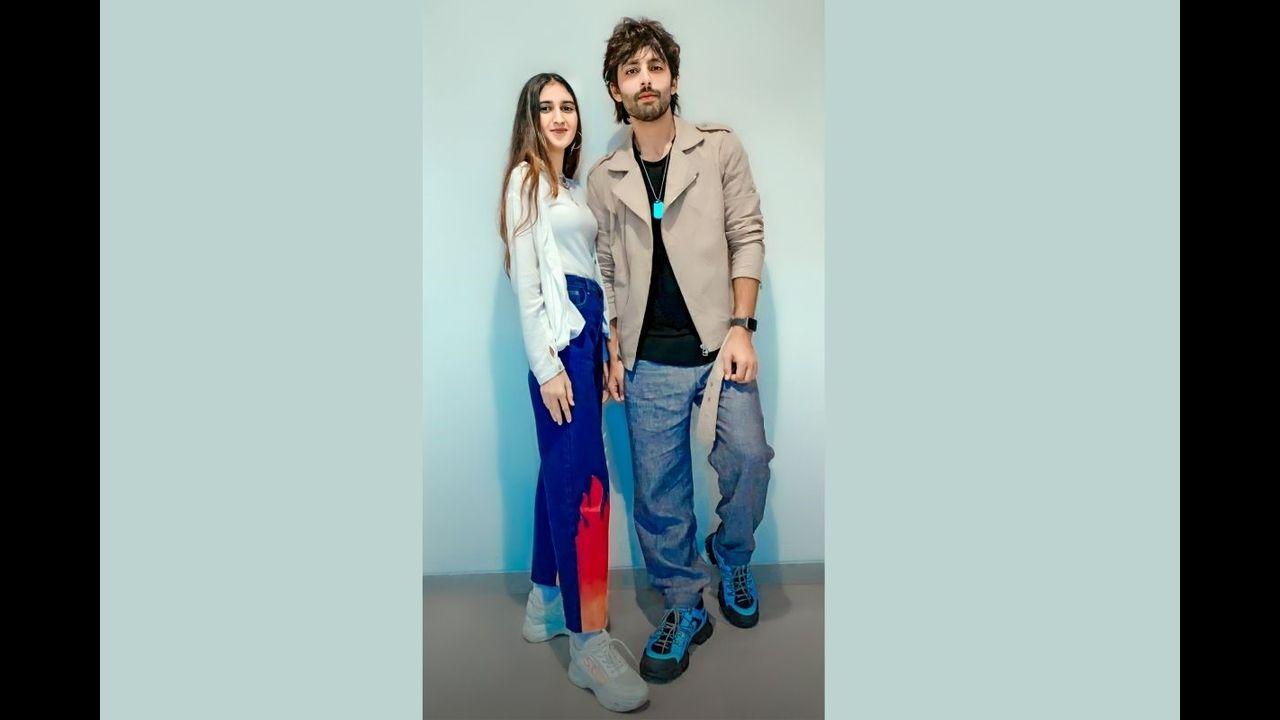 Rubeena Siddiqui
When we look at popular faces who weren't born with a silver spoon but made it big on their own, we often wonder what is it that brought them here. What is so different about them? Contrary to popular opinion, it doesn't take a lot to make it big. All it takes is a dream, talent, and commitment to make a dream come true. Such is the story of the flawless beauty, Rubeena Siddiqui.
Her journey from a village to 424k followers on Instagram and 1.4 million on MX takatak is nothing short of inspirational. Rubeena's Instagram bio reads "𝙈𝙪𝙡𝙩𝙞𝙥𝙡𝙚 𝙛𝙖𝙞𝙡𝙪𝙧𝙚𝙨 𝙛𝙤𝙧𝙢 𝙩𝙝𝙚 𝙨𝙩𝙖𝙞𝙧𝙬𝙖𝙮 𝙩𝙤 𝙨𝙪𝙘𝙘𝙚𝙨𝙨". This is the perfect description of Rubeena's persistence and patience. What she has achieved at such a young age can be attributed to her commitment to work and her talent. Rubeena's achievements make it unbelievable that she has been on social media for only 9-10 months. She started her Instagram account on 1st January 2021, and today she has more than 4 lakh followers.
Rubeena says that she still cannot believe that the universe can be so kind. She posted a veiled pic as her debut pic on Instagram and revealed her face some days later. Her popularity skyrocketed, and her first video received 1 million views. All her subsequent videos became viral too. Despite not being well versed in social media, Rubeena has achieved this level of fandom. She credits her husband Faizal Siddiqui for being instrumental in her journey to success. "He was my constant support, my guide, and a shoulder to support me when I felt low", said Rubeena about Faizal.
Rubeena has appeared in the music video of the song "Kamaal Kare tu" on Youtube. The song crossed 1 million views on YouTube, and the comment section is flooded with an appreciation of Rubeena's good looks and acting skills. She has also been actively doing brand promotions.
While she enjoys acting and modeling, her genuine passion is content creation and singing. Her popularity on Instagram and MX-Takatak is proof of the same. She has been a widely applauded singer ever since she was a child. The only thing that has changed is the scale of her popularity. As a child, her singing & acting skills were always the centre of attention at family gatherings. Later, she won many accolades for her performances at the school and college levels. However, after being recognized for her talent on comprehensive platforms like Instagram and Mx-Takatak, she is working hard to impress her fans with her versatile content.
Apart from singing and dancing, Rubeena also creates style, makeup, and fashion videos. Fan love her for her simplistic beauty and versatility.
She hopes to create a similar buzz with her talent as she has created with her on-screen performance. We wish her luck.