.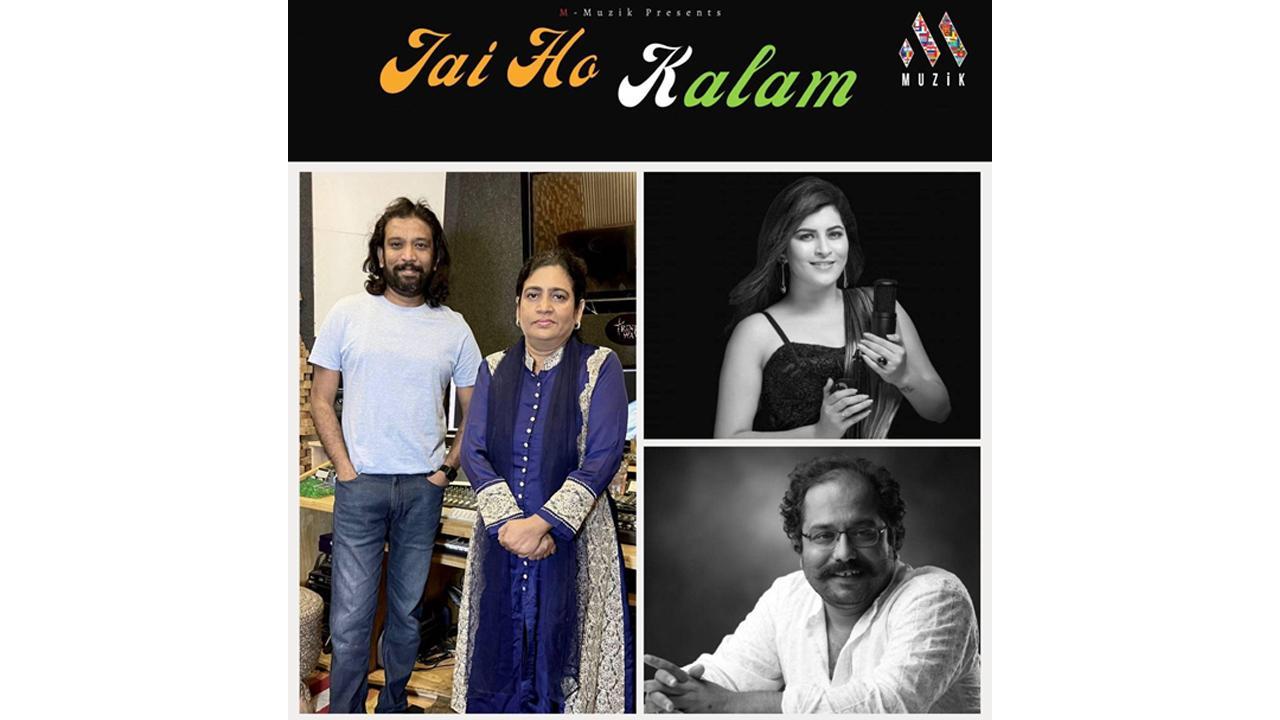 .
An ambient muse is more like an ode being released by A.R.Raihanah at Trinity Waves Studio. A.R.Raihanah is a well-known playback singer and composer also known as Mozart of Madras. No wonder she is the sister of A. R. Rahman.
The 67th National Award Winner Savaniee Ravindrra is the lead singer for this album. Maris Vijay the honored Music Director has composed this track in his world-class studio.
Maris Vijay has composed various projects in Kollywood, Bollywood, Hollywood. The bulletin track " Jai Ho Kalam" is released in Hindi language.
For his music, he was honored with the Best Music Programmer (India) Award from the United Kingdom for Saambavii Saranam. Other than this he got nominated for Villavan movie by Cinefest Malaysia, 2019.
Maris Vijay's music and key make it an extraordinary sonata that reflects a soothing blend of flute and piano. The phenomenon Indian music composer Maris Vijay is dedicated towards music, mixing from an early age.
He is brilliantly inherent in all genres. Maris Vijay is quite popular in Kollywood. Other than Bollywood, he is showing his talent in Hollywood as well. Other than his achievements, he created a platform on YouTube for collaborations, for Independent artists to showcase their talents.
Saviniee Ravindrra has given this track her melodious voice. The National film award holder belongs to the Marathi music industry. She is awarded for "Raan petala" from the movie "Bardo". Her playback singing is none less than a euphoric melody.
The lyricist behind the blissful and catchy song "Jai Ho Kalam " is Vaibhav Joshi who has lyricist more than 50 films.
Vaibhav Joshi conceptualized famous tv projects as well. Other than this, the two famous tv shows Saboticha Karar and Irshaad are not hideous. These are poetic shows based on poems, songs and ghazals.
The Veteran lyricist is another embodiment who makes this track unique and special from other patriotic songs.
"Jai Ho Kalam" stands out from the repository of other patriotic songs. Eventually an ode to Dr A.P.J. Abdul Kalam a down to earth personality who only wanted to serve his country.
The instrumental brings out a sense of pride with a deep impact. The music from flute to intense violins fuel eternity. It completely brings out the emotion of love and sacrifice for the country. Lyrics promise Dr A. P. J. Abdul Kalam to work on their ways and bring more progress to the future.
The proud citizens pledge to be worthy for the sake of the country as Dr A. P. J. Abdul Kalam always did. Along with paying tribute, this track leads to a sense of responsibility.
Dr A. P. J. Abdul Kalam's immense dedication towards his people motivates everyone to bring good change. Above all the hardships, one should goal towards growth. This motivational lyricist song tells us about the love for the country.
The idea and visuals are quite thoughtful where a girl is paying tribute to Dr A. P. J. Abdul Kalam by singing "Jai Ho Kalam". This song is presented by the official platform M-Muzik Hindi.