As the Ramsays revive chudails and purani havelis for a webseries, Shyam and daughter Sasha talk of dinner-table conversations that revolve around all things macabre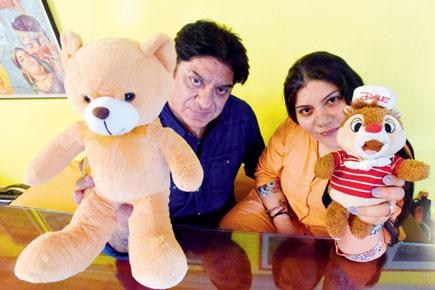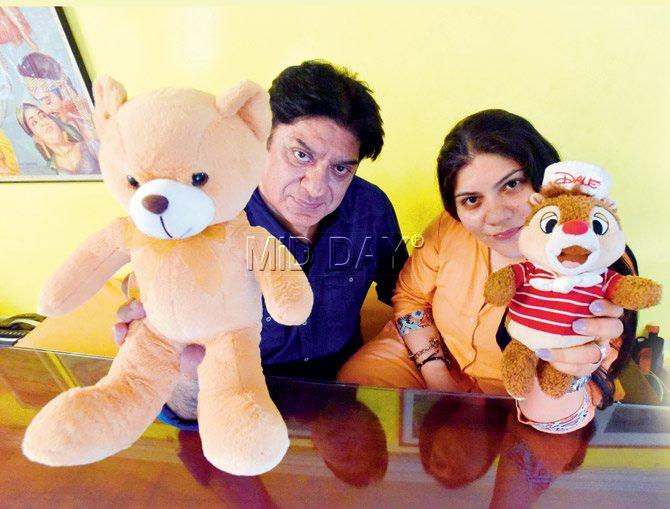 Shyam and daughter Sasha. Pic/Rane Ashish
It's a Thursday evening and we are scheduled to meet Shyam Ramsay at Bandra's Peter Dias Road. After a point, Google Maps gives up on us, and it's only after being guided through several labyrinthine gullies and a steep narrow staircase, that we arrive at 101 India's office where Ramsay and his daughter, Sasha are waiting. "You're coming to meet the Ramsays, so a little eeriness is part of the deal," he jokes. Jovial and easygoing, Ramsay doesn't come across as the man who spooked generations of Indians.
Clad in a blue shirt and denims, he's the delightful Punjabi uncle you would instantly take to. "I remember when the British series, Hammer of House released in 1980, I realised, in India there's no horror genre. There's mystery and suspense, but no ghosts in our movies. We needed our own demons," says the 60-year-old, one of the seven Ramsay brothers who moved to Mumbai when their father Fatehchand U Ramsinghani made the move from Karachi post Partition.
Long before Twilight made vampires fashionable, it was the Ramsays who whet our appetite for the macabre - and a dose of sleaze - with desi chudails and blood sucking monsters with films like Do Gaz Zameen ke Neeche (1972) Purana Mandir (1984), Veerana (1988), Purani Haveli (1989) and Bandh Darwaza (1990).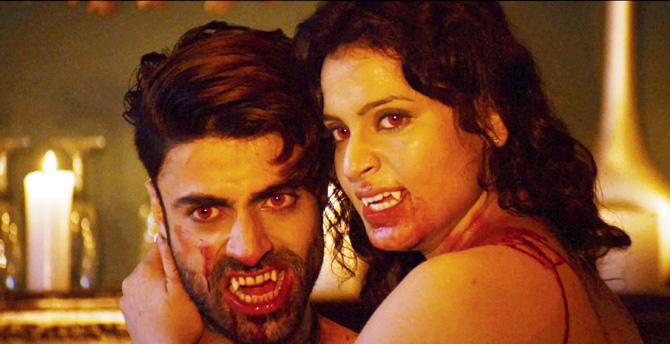 A still from Phir Se Ramsay
After a rather quiet existence post Zee Horror Show, that gave television one of its most celebrated cheesy horror shows in the '90s, the Ramsays are back. This time with fresh blood and renewed vigour. Handing over the mantle to daughter Sasha - a third generation of the Ramsays - he will release a five-episode webseries titled Phir Se Ramsay reviving the genre that the family spawned for over four decades.
"The noughties have no idea about the kind of movies my father made. It was more than horror, it was a sub-culture. But, the youth need to remember that they are re-living an era. So, you'll see a lot of witches, zombies, sprawling mansions with evil spirits, thunder and lightening and black cats. We don't want to change that because it's a tribute to the time," says Sasha, who along with her dad has been binge-watching horror films of all genres as research. "We watch all kinds of films and keep having arguments about it. Dad, being himself, knows exactly when to introduce the jumps. I'm still learning," admits Sasha, who has worked as an assistant director in her father's films like Dhund: The Fog (2003) and Ghutan (2007), and will be directing Veerana 2.
Ramsay, whose favourite films include The Exorcist (1973) and The Conjuring part 1 (2013) says he recently watched Darr @ The Mall directed by Pawan Kriplani. "There was no darr, just a mall," he jokes.
Having grown up in a household where horror films were staple dinner table conversations, Sasha says the love for gore is in her blood. "We would wake up with creepy dentures, evil masks and green lenses strewn around the house," she laughs. After watching Veerana, best remembered for the beautiful seductress who kills men at the behest of a witch, Sasha, then nine years old, had several sleepless nights. "I was scared. Ultimately dad had to take me to the shoot of another horror film, clean up the actress' makeup to convince me that this isn't real," she recalls.
While the horror in the films may have been made up, Shyam's belief in the supernatural is real. "I believe in ghosts and the existence of spirits. I have experienced it. Even as a young boy, I would wander off to deserted spots. Darkness fascinated me. Parties weren't exciting," he says. The films were shot on the outskirts of Mumbai where fantastical sets and havelis had to be recreated. "We built an entire graveyard for an episode," he reveals.
With evolved sensibilities, technology too has been upped. "Actors no longer need masks or gaudy makeup as graphics and special effects take care of everything. I used to import masks and makeup. We have used VFX because today's generation is sharp. They should experience fear when they watch, and not think it's mockery,"
he says.
Cyrus Oshidar, founder of 101 India, feels it's important to present the Ramsay legacy to the youth. "These movies were a big part of our growing up years. It was not just a bunch of movies, but a cultural movement. Just the way Quentin Tarantino has his place, so do the Ramsays. How relevant will it be? We don't know, but we want to celebrate it. The zombies are as much part of our culture as SRK's song and dance," he says.