Since the squash is synonymous with Thanksgiving, chefs share interesting ways to serve it up. Plus, a round-up of the best eats to celebrate the occasion in the city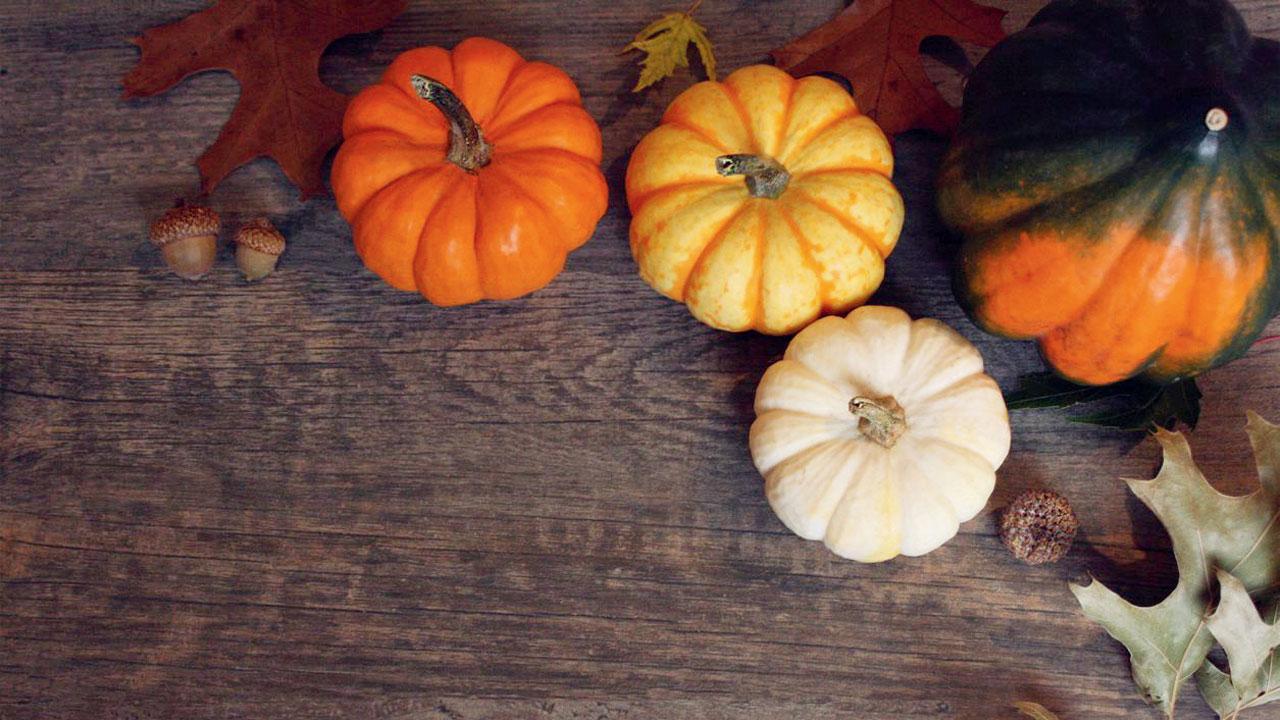 Pumpkins for Thanksgiving Day
Glazed pumpkin burrata
Legend has it that ever since a woman called Amelia Simmons mentioned pumpkin pie in American Cookery — believed to be the first cookbook on the cuisine in the United States in 1796 — and then Sarah Josepha Buell Hale, considered the Godmother of Thanksgiving, described a Thanksgiving meal with pumpkin pie in her novel Northwood (1827), the dish has gone on to become a quintessential part of the holiday.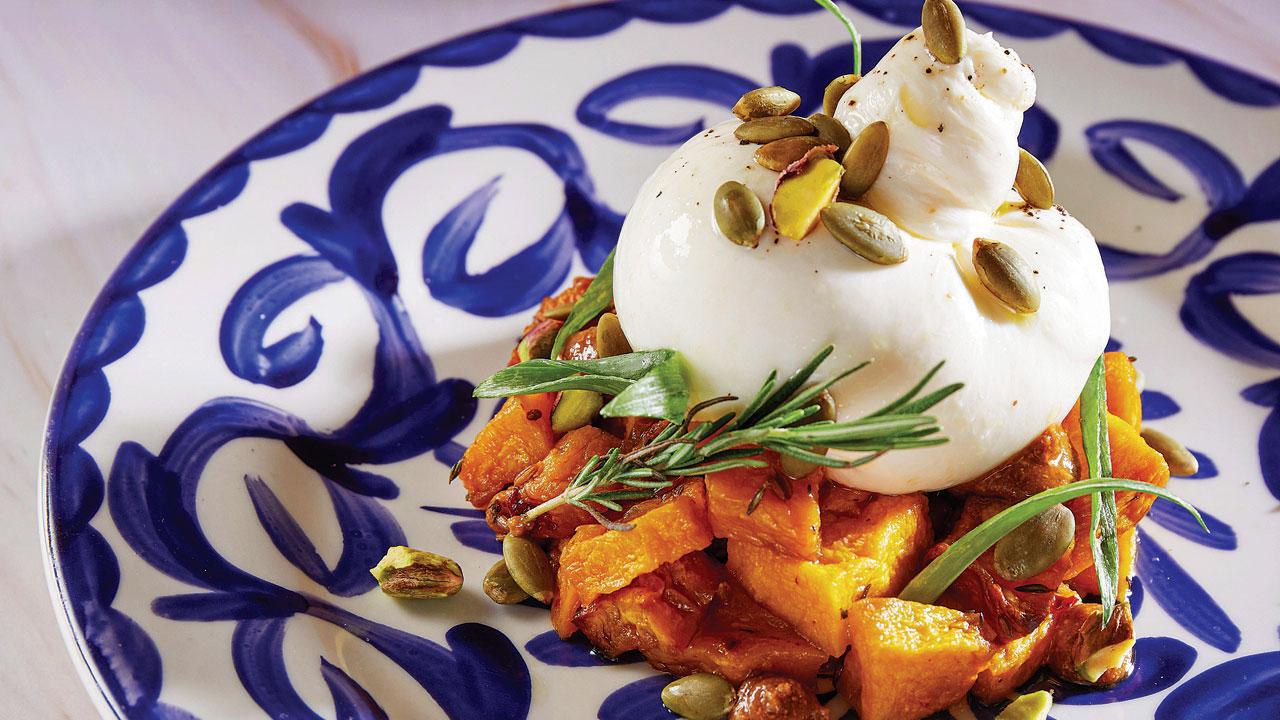 "Pumpkin and fall holidays go hand in hand, just like the way we celebrate Onam and the harvest of rice. Pumpkin symbolises a new harvest as well across the sub-continents," reasons Aabhas Mehrotra, head chef at Sorrentina. Pumpkin, he adds, also has a great meaty texture, which when paired with the right ingredients, is perfect for the upcoming winter season.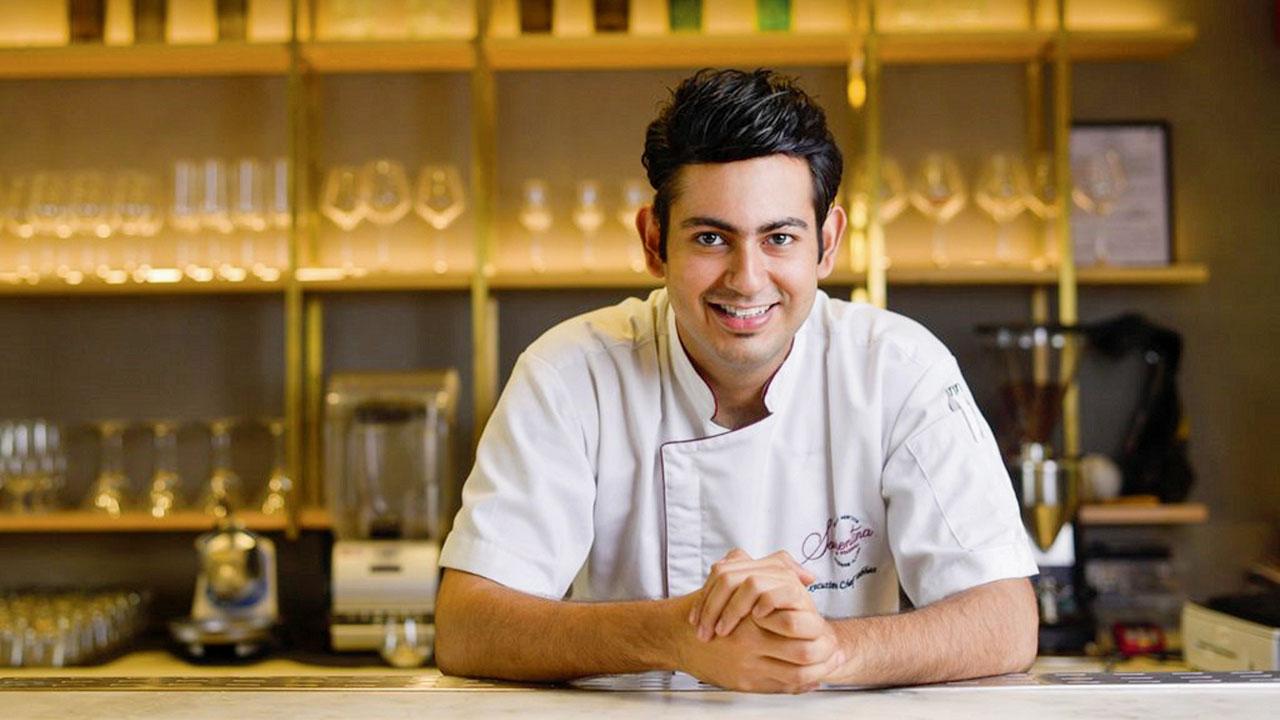 Ingredients
For honey-roasted pumpkin:
>> 1 medium-sized pumpkin
>> 2 tbsp honey >> 2 sprigs rosemary >> Salt and pepper for seasoning
For pumpkin seed praline:
>> 1/2 cup pumpkin seeds 
>> 1 cup sugar >> 1 tbsp water 
>> 1 tbsp butter >> 1 cup milk 
>> Salt and pepper
For coriander-basil leche
De Tigre:
>> 1 cup almond or soy milk 
>> 3 shallots (sliced) >> 30 gm basil >> 30 gm coriander >> 1 green chilli >> 2 tbsp water
>> Salt and pepper
For finishing:
>> 1 tbsp olive oil 
>> 3 to 4 tbsp roasted pumpkin 
>> 1 tbsp praline paste >> 2 tbsp coriander-basil leche de tigre >> Burrata
Method
For honey-roasted pumpkin: Peel the pumpkin and cut into smaller pieces. Season with salt, pepper and honey. Add chopped rosemary. Spread the pumpkin pieces on a tray and pop in the oven for 15 to 18 minutes at 160 degrees Celsius. The cooked pumpkin should be soft, but still have a bite.
For pumpkin seed praline: In a pan, add the pumpkin seeds along with sugar. Tip in water, and put the pan on slow heat. Allow the sugar to melt and the pumpkin seeds to roast. Once the sugar turns slightly golden, stir the pan to coat evenly and add salt. In a different pan, heat milk and butter (it is microwave-able too). Add the warm milk in the pan containing caramelised pumpkin seeds. Mix well and allow it to cool. Blend and set aside the paste.
For coriander-basil leche de tigre: Mix all ingredients in a blender. Add two to three ice cubes to keep the colour nice and bright.
For finishing: Spoon the roasted pumpkin as the base. Pipe a tbsp of the praline paste on it. Place the burrata on top, and season with salt, pepper and olive oil. Spoon the fresh leche de tigre on top of the burrata.
Ala de calabaza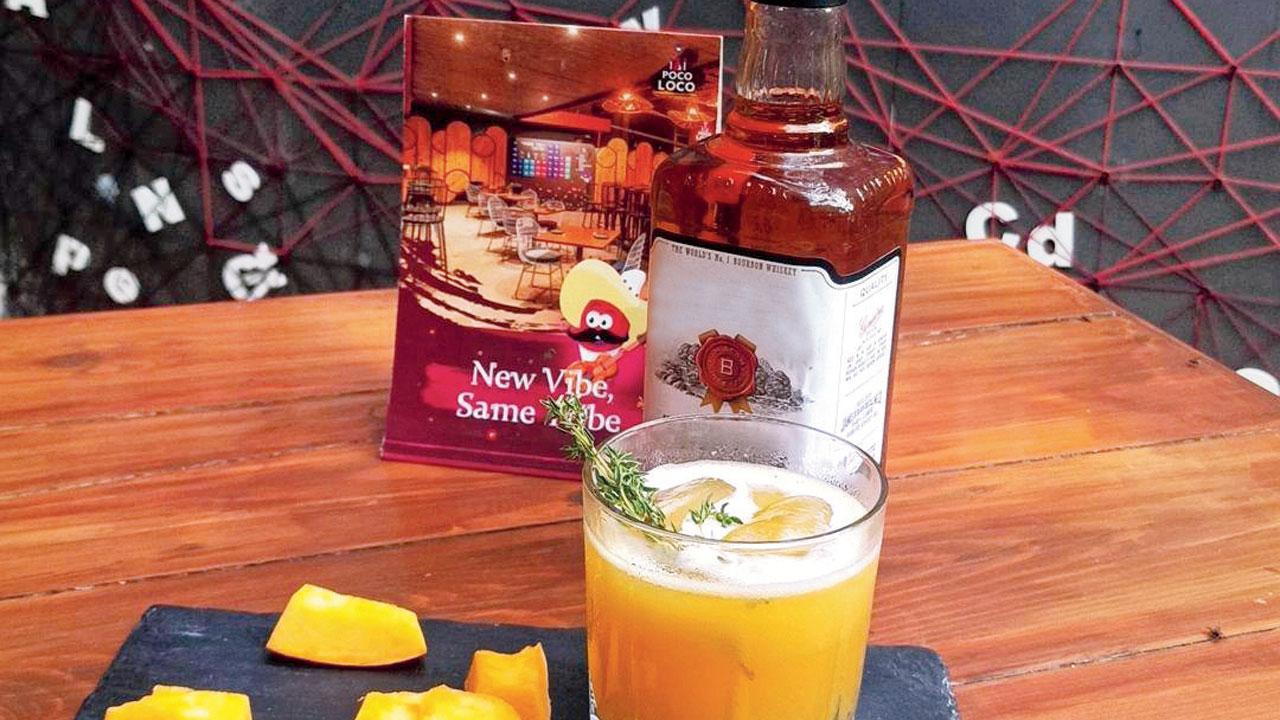 The squash can also be used to jazz up classic cocktails like old fashioned. "The ala de calabaza is the cocktail version of sugar, spice and everything nice. We gave the old fashioned a twist with fresh pumpkin purée, nutmeg and hazelnut syrup to give it a rich, smooth texture and varying layers of flavours," shares Megha Datwani, owner, Poco Loco Tapas and Bar.
Ingredients
>> 60 ml bourbon whiskey 
>> 40 ml fresh pumpkin purée >> 2 gm brown sugar  
>> 1 gm nutmeg powder
>> Rosemary for garnish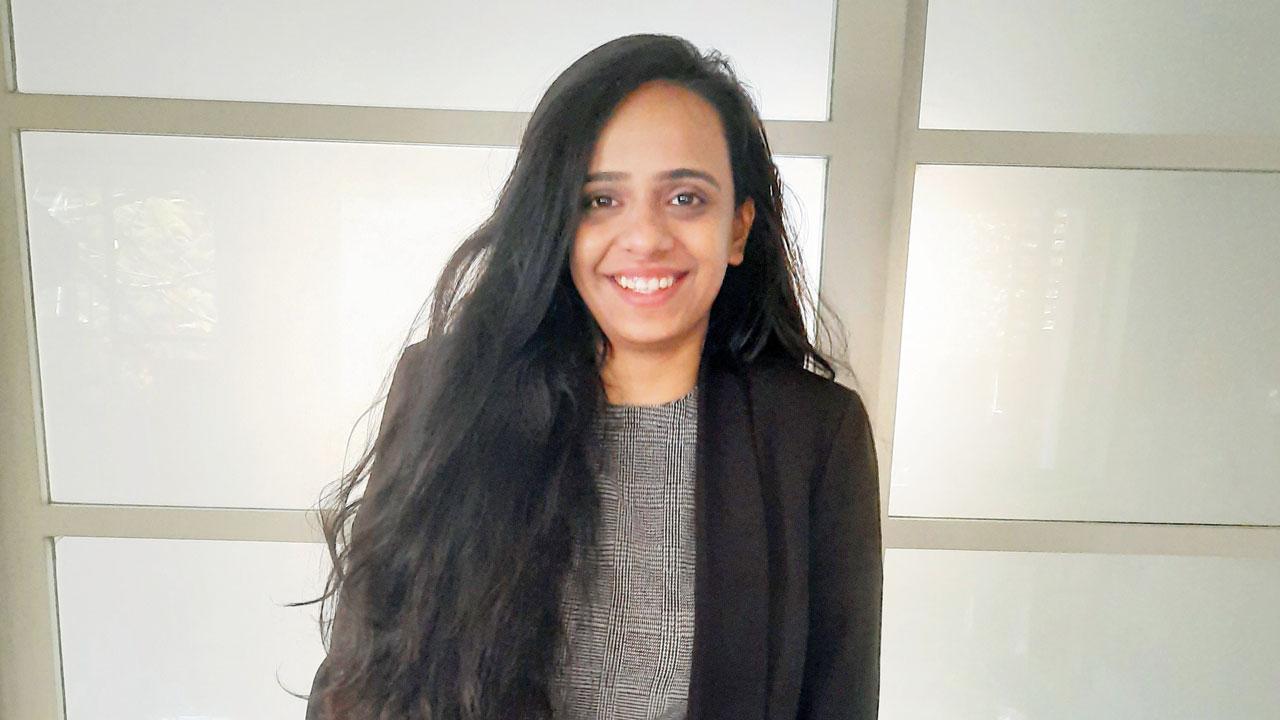 Method
Mix all the ingredients. Pour the cocktail in a rock glass, and garnish with rosemary.
Have a feast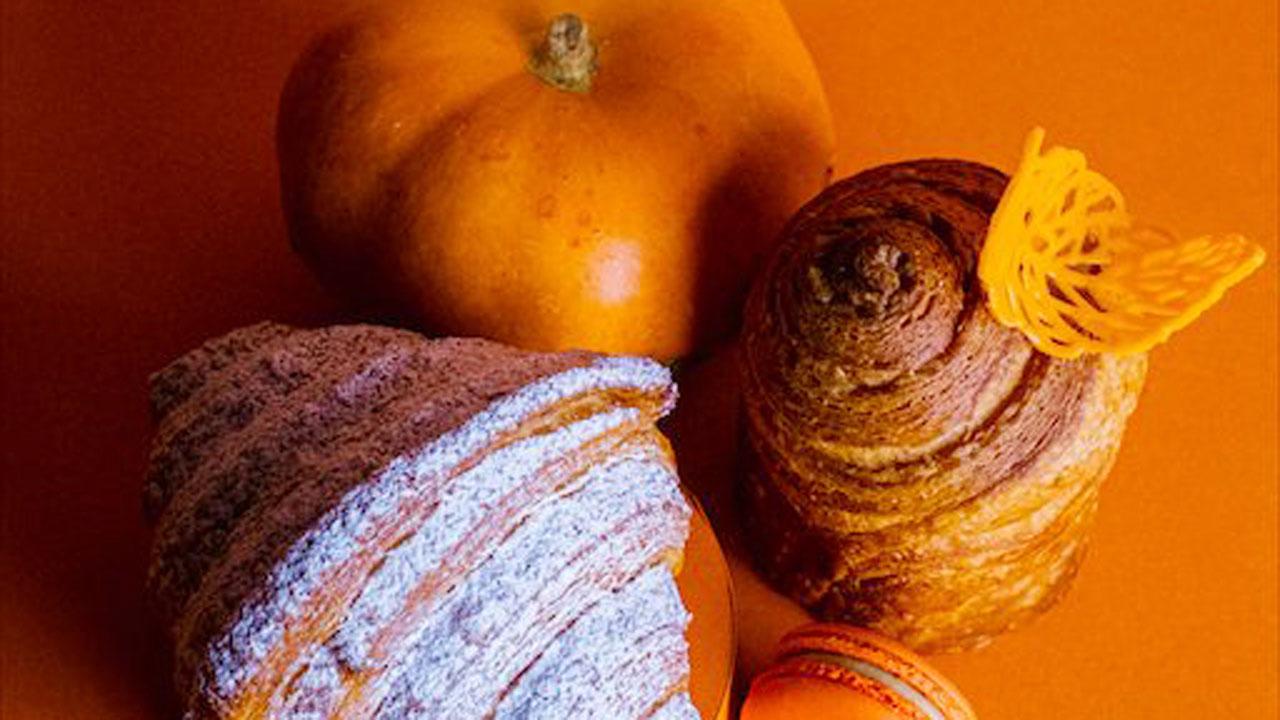 >> Mag Street Cafe and Ether have created an all-pumpkin Thanksgiving menu featuring pumpkin cruffin and spice latte, among others.
Till: December 1 
At: 4 Mandlik Road, Colaba. 
>> From pulled turkey salad and empanadas to pumpkin cupcakes, dig in to a feast at Poco Loco Tapas and Bar.
Till: December 12
At: Hotel Shubhangan, 21st Road, Khar West
Call: 9324191366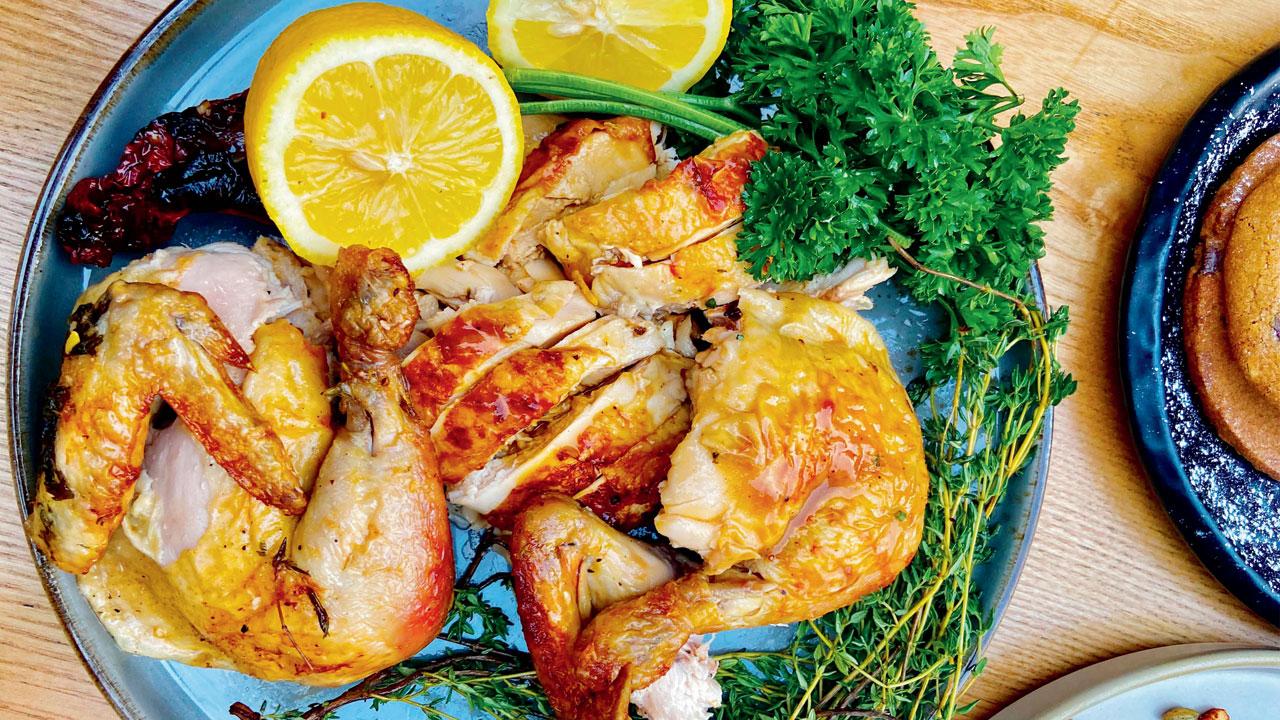 >> Enjoy Caesar In Rome, tomato carpaccio, flora fritters or handmade pastas at Sorrentina. 
Till: November 26
At: Second floor, Foodhall@Linking Road, Linking Road, Santacruz.
>> Go traditional with American-
style roast turkey, and apple and pumpkin pies at Bastian. 
Till: November 28
At: Bandra and Worli
Call: 8419965953
>> Pick from honey and mustard glazed leg of ham, roasted rosemary potatoes, spinach-ricotta
ravioli, and more at Lotus Cafe. 
On: Today
At: JW Marriott Mumbai, Juhu
Call: 9004616506