We tried a new al fresco cafe in Khar and came out lucky. And all of it didn't have to do with the wholesome fare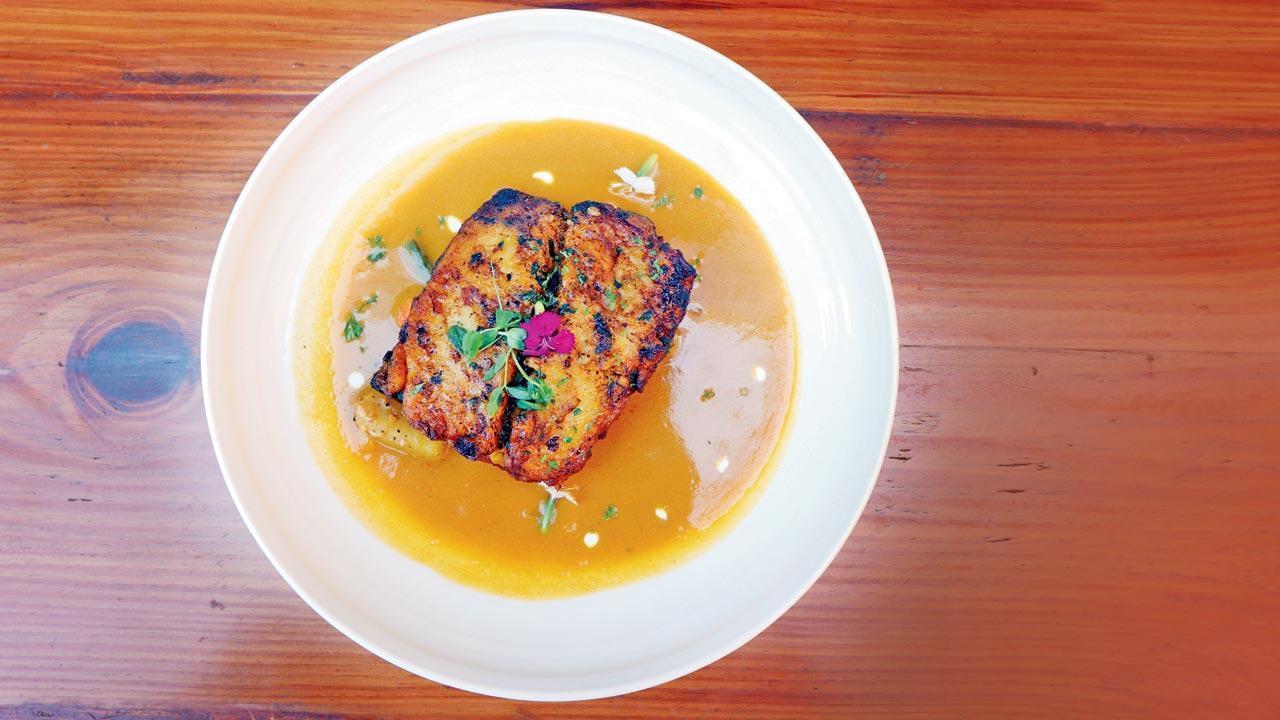 Grilled John Dory. Pics/Anurag Ahire
Food: Inspiring
Ambience: Bright
Service: Prompt
Cost: High
Verdict 2/4
On a sultry afternoon, we were running late for lunch. A heavy meal didn't appeal to us, so, we decided to try a new cafe opened by restaurateur Megha Datwani in Khar  West for a light bite. Isvara is located in the backyard of Poco Loco and possibly even shares their kitchen space but it has a vibe (and a menu) of its own that includes continental fare — juices, teas, smoothies and salads. We walked past a row of pink bougainvillea to enter a spacious courtyard. The cafe was empty and we could feel the gentle breeze. We picked a table under a tree. Strains of Anoushka Shankar and Norah Jones' Unsaid in the background created a cathartic and calming oasis. Macrame curtains, a tree adorned with inverted bamboo lamp shades, dreamy lights, creepers, an old telephone and artefacts added to the charm of this space.
ADVERTISEMENT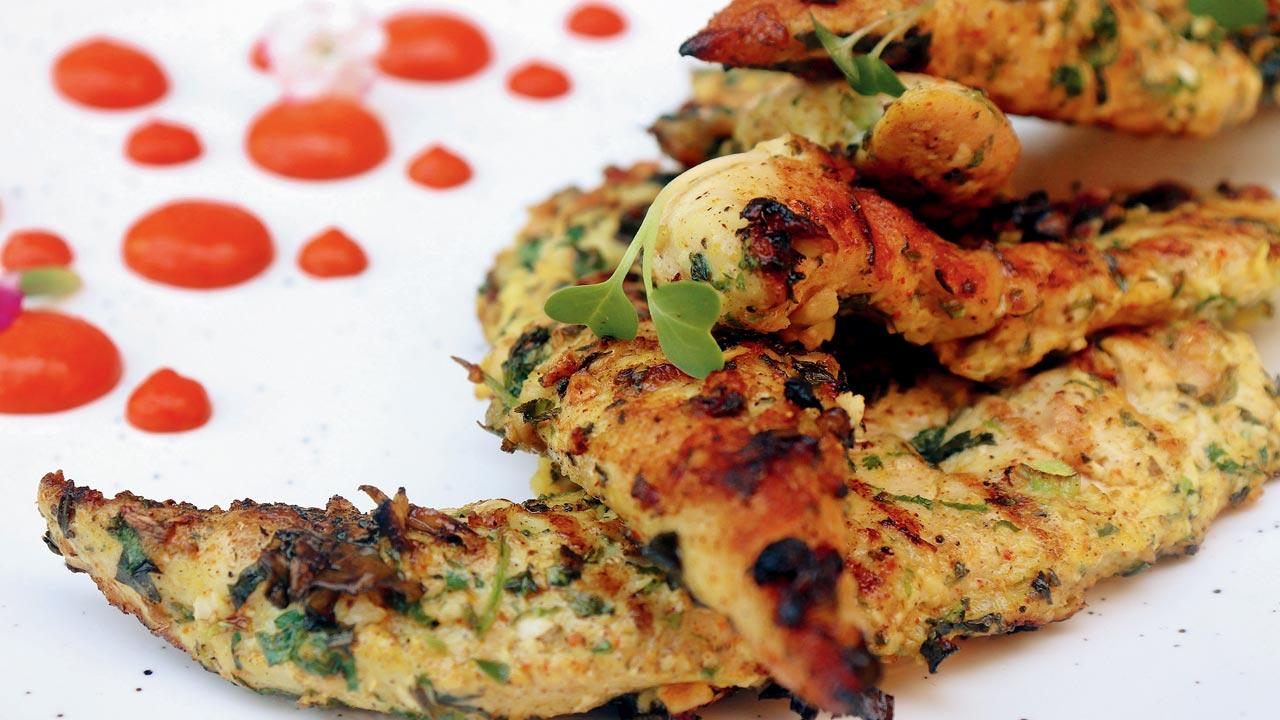 Herb-grilled chicken supreme with chilli mayo
The menu reflected modern fusion cuisine with healthy Indian ingredients that don't typically make it to modern cafes — think kokum, mustard, turmeric, raw mango and herbs. We started by ordering peach pearls with cranberry tea (Rs 320) — a fun drink with juicy pearls that burst in the mouth — lending a refreshing flavour to the tea. Matcha tea with cream cheese frosting (Rs 390) was our unusual pick. The pairing was interesting, but only if one is open to experimentation. One would expect a matcha latte but this was a plain matcha tea, topped with homemade cream frosting — an acquired taste that we don't fancy.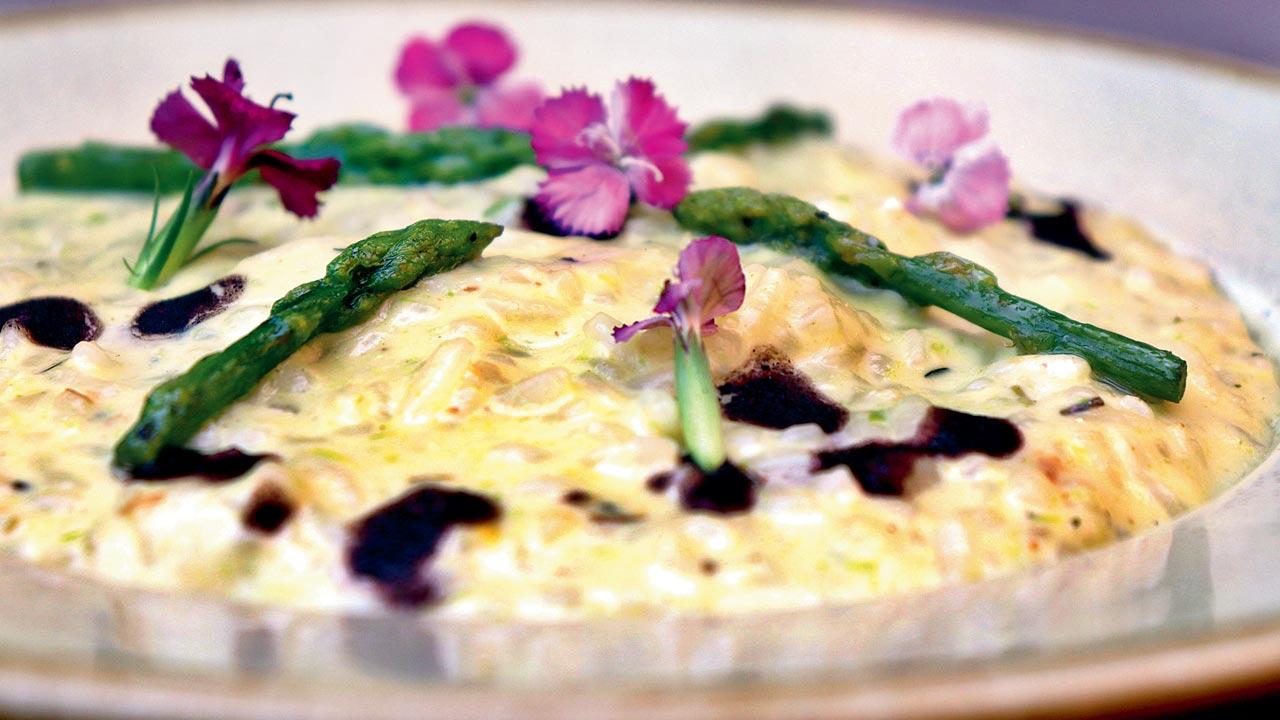 Asparagus and bhut jolokia risotto
The herb-grilled chicken supreme with chilli mayo (Rs 320) had a good portion size. Well-seasoned with herbs and spice rubs, it had a sumptuous flavour profile, and  blended well with the housemade chilli reduction mayo. Next up was the asparagus and bhut jolokia risotto topped with kokum butter glaze (Rs 410). This well-made dish had two strong Indian flavours — of the spice from bhut jolokia interspersed with the tang of kokum — all of it came together in the creaminess of the rice.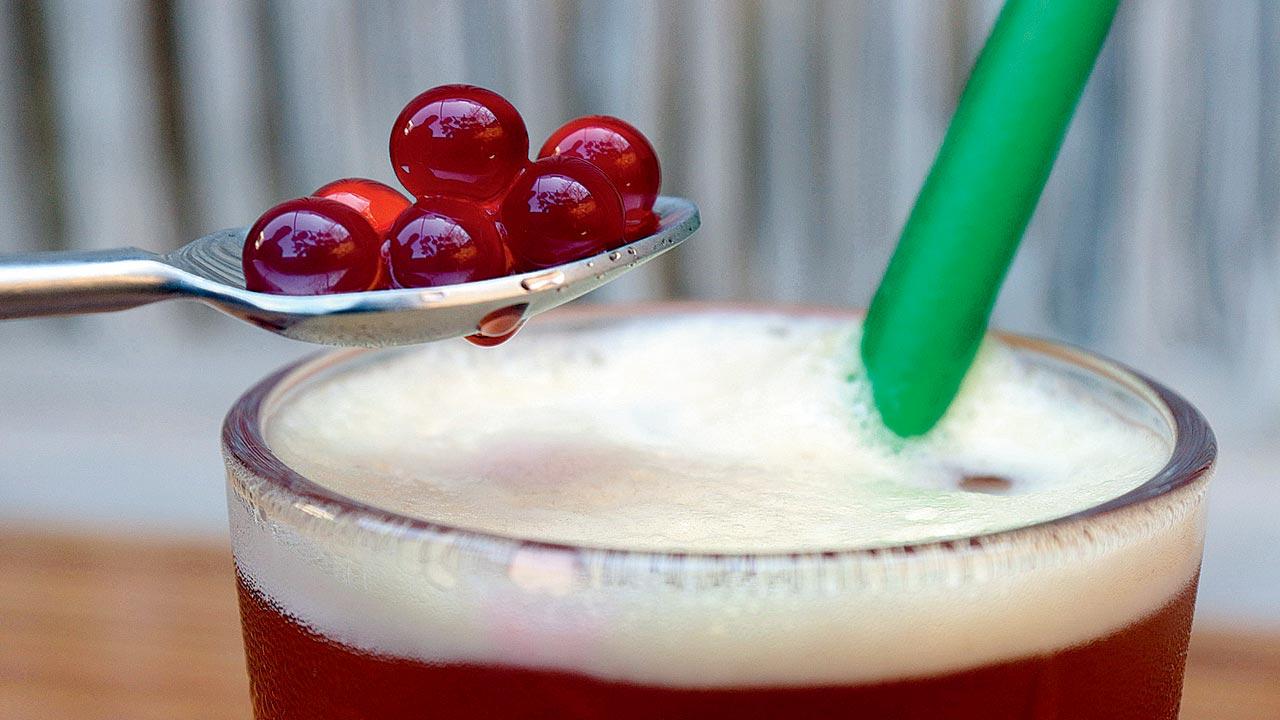 Peach pearls with cranberry tea
We were a tad apprehensive about the grilled John Dory (Rs 510) because it's a delicate fish that needs to be cooked with finesse. The version we tasted was served with homemade mango emulsion sauce, carrots, french beans, and roasted sweet potatoes. However, it was well-crafted — the succulent fish was encased in a thin, crunchy crust. The emulsion was precisely made up of spicy and tangy flavours, reminiscent of coastal curries. We missed a carb element in it; a portion of rice or a side of bread would have satiated our coastal-leaning palate.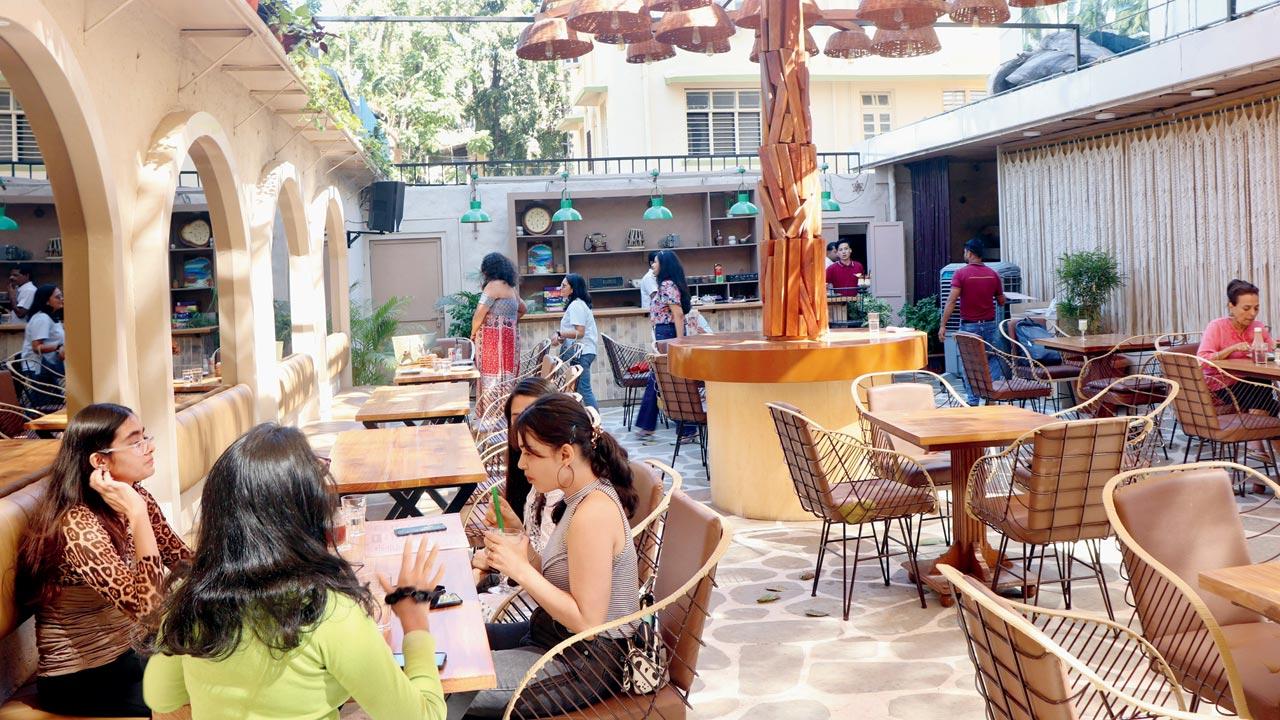 Interiors of the cafe
The cafe doesn't do desserts. Towards the end of our meal, a bird pooped on our friend's plate. The staff changed our plates and offered to shift us to another table but it was time to leave. It was a typical fresco moment to chuckle over and think of as our lucky day.  
Isvara
On Monday; 12 pm to 11 pm; Tuesday to Thursday; 8.30 am to 11 pm 
At Backyard, Hotel Shubhangan, Khar West. 
Call 9137222751
4/4 Exceptional, 3/4 Excellent, 2/4very Good, 1/2 Good, 0.5/4 Average. Isvara didn't know we were there. The Guide reviews anonymously and pays for meals