Dead Ant Co., a news and media company dedicated to comedy, is celebrating their fourth year with the Laughing Dead Comedy Festival this weekend. Don't miss it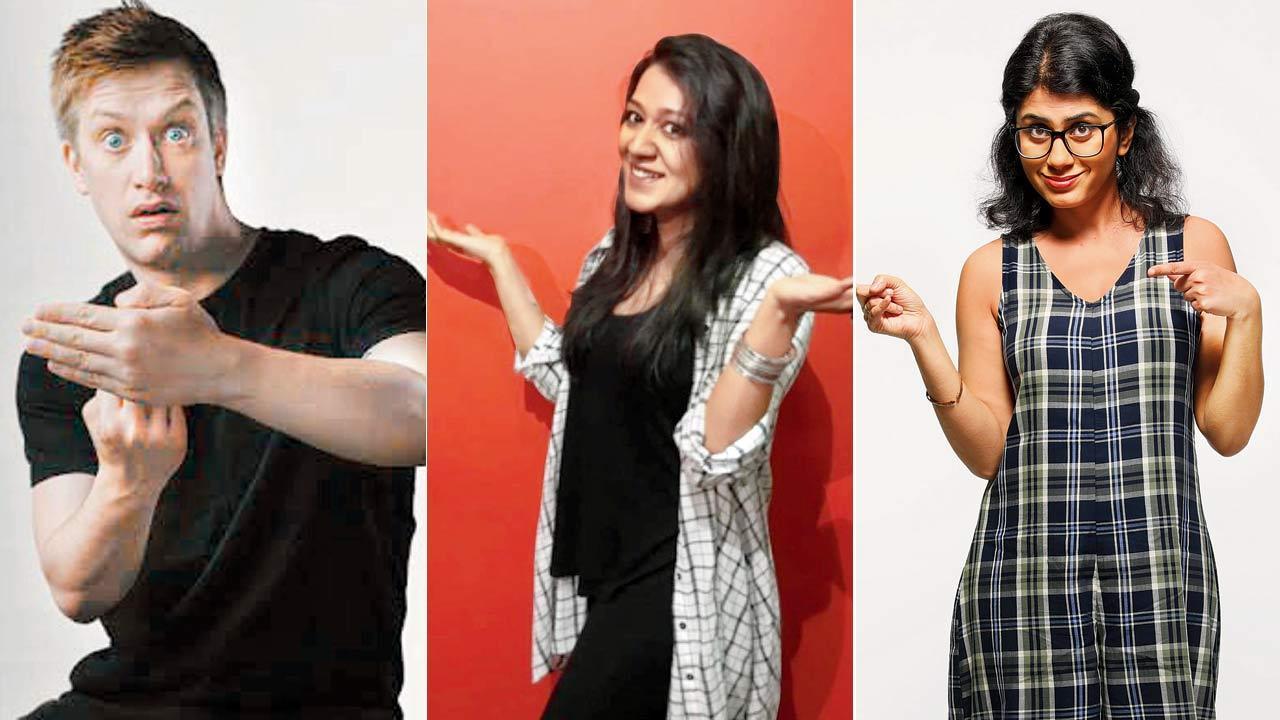 Daniel Sloss, Ravina Rawal and Prashasti Singh
Comedy in India has seen a promising growth over the last few years. To document interesting developments in the scene, Ravina Rawal began Dead Ant Co. in 2019 as a space for all media and news related to comedy. Although the online publication is a big part of the organisation, it isn't the only thing. They have also been working towards building an engaging community for upcoming comics. "Our aim is to create opportunities for those who don't get enough stage-time to develop their craft or enough rooms to perform in," Rawal tells us. This Saturday, the platform will celebrate its fourth successful year with a two-day festival called the Laughing Dead.
Scottish comedian Daniel Sloss will kick off the festival with his all-new show Can't, that will feature a special appearance by Kai Humphries. This is the first time Sloss will be touring India with a show. In addition to this, the festival will be headlined by a line-up of top comedians from across the country, including Varun Grover, Gurleen Pannu, Aditi Mittal, Abhishek Upmanyu, Prashasti Singh, Rohan Joshi, and Sumaira Shaikh, among others.
Two exciting segments to look forward to are the Guts & Glory Pro-Am Showcase and the Monster Debate. The Guts & Glory Showcase will provide a platform to three newcomers to perform alongside experienced comics like Abish Mathew, Supriya Joshi, and Anu Menon. These participants were chosen through an online contest, which was held to bring the whole community together, especially the ones who don't have the resources or audience yet. Meanwhile, the Monster Debate will see the funniest people on the Internet discuss love, relationships, and commitment in the world of dating apps and an ever-expanding dating vocabulary that includes terms like caspering, and breadcrumbing, etc.
"It is an interesting time for comedy," shares Rawal. "When we had a forced break because of the pandemic, it pushed people to commit to the craft fiercely. Those who have survived are the ones who really committed to it, and found a way out. It also forced comedians to acquire a fresh perspective on how to approach comedy, instead of throwing a tantrum about not being able to perform. It made them think about the choices they were making in their work." To witness a renewed energy after the break is what excites her and what she believes this festival promises most. 
On March 18 and 19; 4.30 pm onwards 
At Mehboob Studios, Bandra West. 
Log on to in.bookmyshow.com 
Cost Rs 300 onwards