Cops arrest Ahmedabad-based sibling of absconding mastermind, who received over R95 lakh in his bank accounts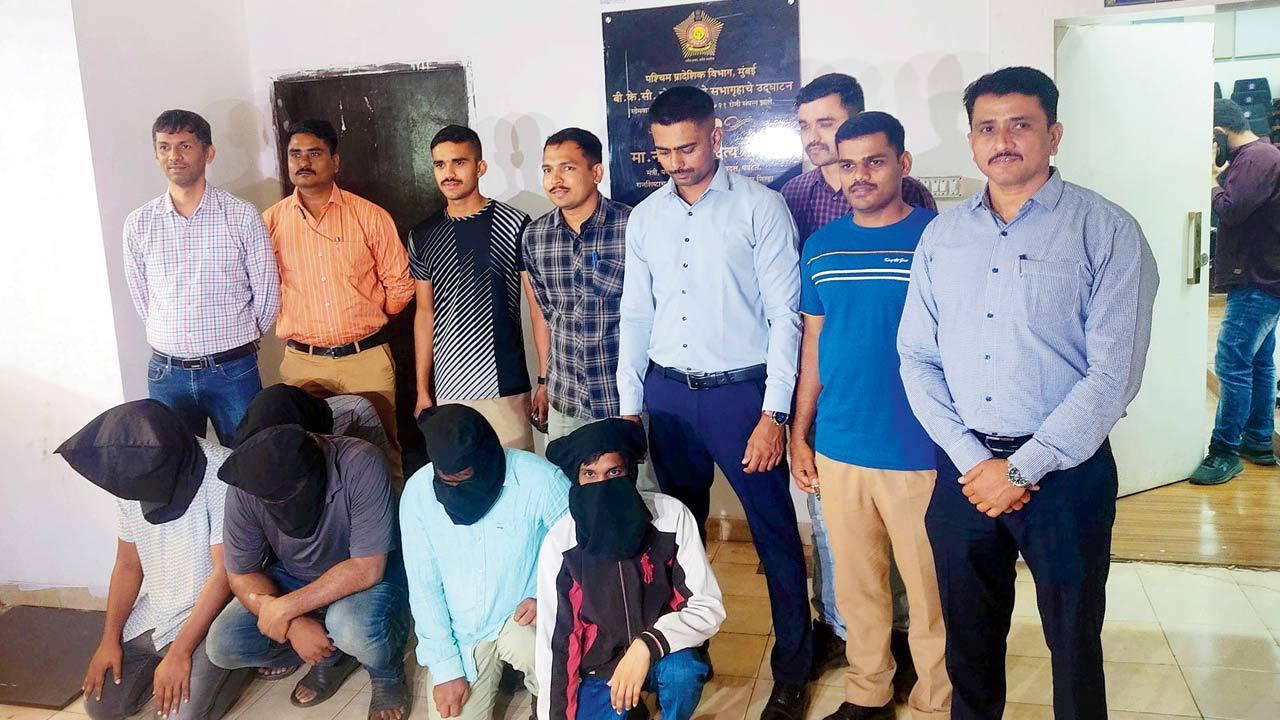 The five accused arrested in the scam
The Mumbai Cyber Cell, which is investigating the Diners Club card scam, has arrested the brother of the mastermind from Ahmedabad. The mastermind is still at large, and it is suspected that he is operating from Nigeria. According to the cyber cell, the brother of the main accused was the beneficiary of the scam, and last year he had received more than Rs 95 lakh in his accounts, transferred by the scam accused. 
The accused, identified as Aakran Ravindranathan, 28, is the brother of the mastermind and IIT dropout Ashish Ravindranathan. "Ashish Ravindranathan  is very tech-savvy, and has not left any footprints after committing fraud. He has been using various international numbers and apps to communicate with his family," an officer said.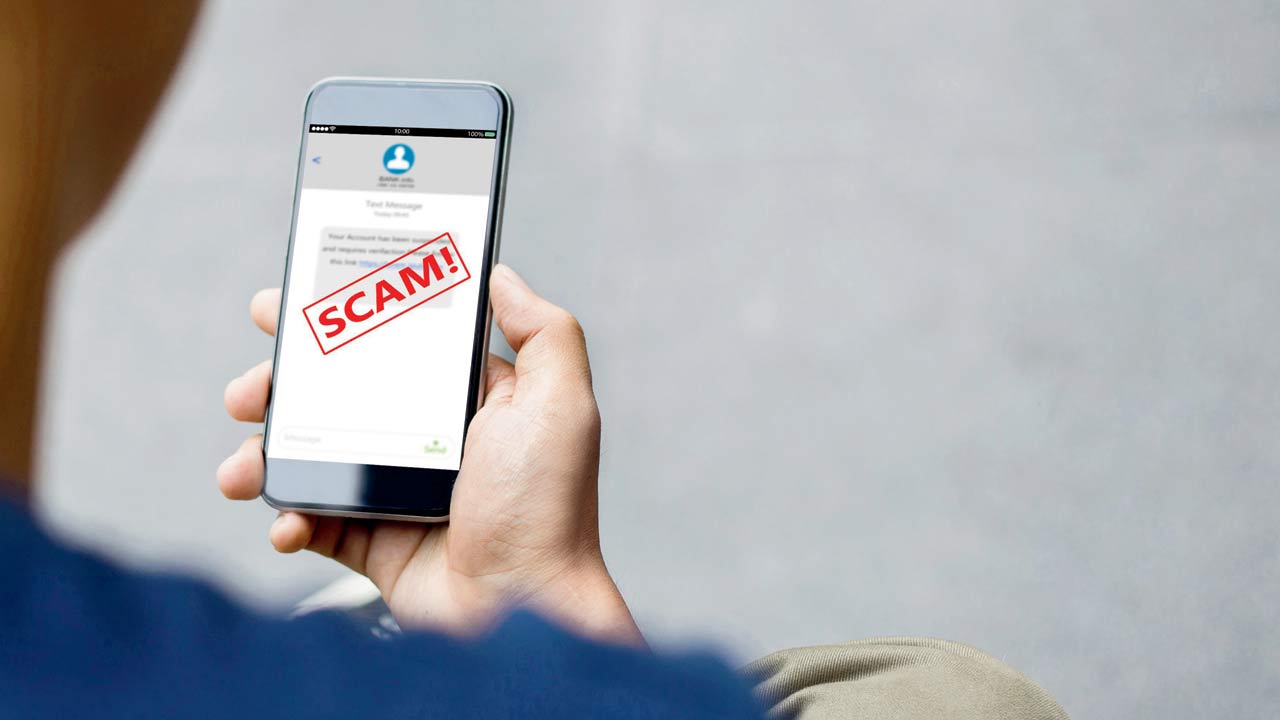 The fraudsters would send a compromised Android phone to the victims to get access to their bank details. Representation pic
The cyber police, which is investigating the money trail in the fraud, found that at least 30 to 45 rich individuals were duped in Mumbai on the pretext of providing them Diners Club cards. "The money trail shows that huge amounts from the fraud were transferred to two suspicious accounts, and further scrutiny confirmed that the accounts belong to the brother of the mastermind. Ashish was sending him money to take care of his family," an officer said.
Also Read: Maharashtra: College leaked maths paper to 119 students
Officials said that Aakran had never been caught by the police as he used to work as a gym trainer and only Rs 15,000—his salary—is reflected in his bank accounts that are in his name. "We tracked his two other accounts that are in a fake name and found transactions totalling Rs 95 lakh which he has received through various payment gateways and been transferred by his brother. Ashish's wife has also received some money, and we are probing her as well," the officer added.
Sources have said that Ashish Ravindranathan has been using a virtual private network, and his locations change every few days. "It appears he is operating from Nigeria, but we don't have the pinpointed location with us," the officer added.
The cyber cell has already issued a lookout circular against the accused and suspects that he may have fled the country via Nepal since his passport expired in 2008 and he has never renewed it.