Abhinav Delkar says his dad took step as harassment by local administration did not stop even after writing to PM, HM, and raising issue in Parliament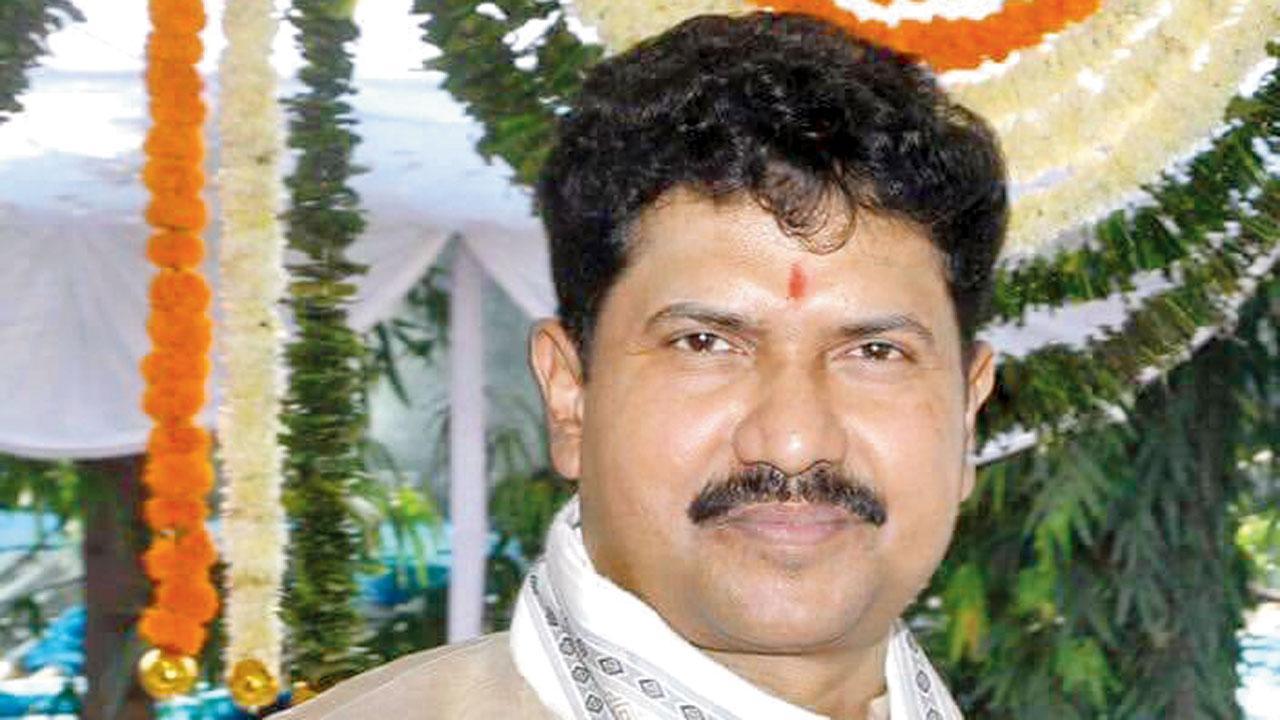 Dadra and Nagar Haveli MP Mohan Delkar
It was not suicide, but a slow murder, claims the family of Mohan Delkar who was found dead in a hotel room in south Mumbai on Monday. In a long suicide note, the Independent MP from Dadra and Nagar Haveli alleged being harassed by local bureaucrats. Speaking to mid-day on Wednesday, his son Abhinav Delkar said Mohan had written to Prime Minister Narendra Modi and the Union home minister about the harassment, and even brought it up in Parliament last year, but no one heard him.

Police officers leave the hotel in south Mumbai where Mohan Delkar was found dead on Monday. Pic/PTI
MY father once told me that he is being harassed for the work he was doing for locals and tribals. He mentioned several names of Dadra and Nagar Haveli officials — administrator Praful Patel, collector Sandeep Kumar Singh, Superintendent of Police Sharad Darade, Deputy Superintendent of Police Manasvi Jain, Resident Deputy Collector Apurva Sharma and a law officer whose name I don't remember," Abhinav said.
Respected everywhere
He alleged that after his rise in politics, "people close to him were booked in fake cases, some under POCSO... In his 35 years in politics, he faced not a single case. He was respected not only in Dadra and Nagar Haveli, but in Gujarat and Maharashtra as well."
The family said they never suspected he would take such a drastic step, especially on a day he had a big meeting with the representatives of the Janata Dal (United) in Silvassa. In fact, we don't even know why he suddenly went to Mumbai, they added. "We believe that Mumbai police will find out the truth. We have the full faith in the force," Abhinav said.
JD(U)'s national spokesperson and Rajya Sabha member KC Tyagi confirmed to mid-day that Mohan was closely associated with the party. "On that day, a high-power delegation of MPs Rajeev Ranjan and Kaushalendar Kumar, myself, and Bihar cabinet minister Sanjay Jha were headed to Silvassa to meet him and address a gathering, but we learnt about his suicide and did not board our flights."
Abhinav said on the night his father checked in at Sea Green South Hotel, he gave some cash to his driver and never called him to his room again. "Generally, he would call him for everything, like food, charger, etc." 
'Hope they are punished'
"I hope Praful Patel [who was former Gujarat home minister] and others named by my father will be punished. Because this is not a suicide but a slow murder. He was forced to take such a step," Abhinav added.
Speaking at Lok Sabha last year, Mohan had said that local administration at Dadra and Nagar Haveli were harassing and insulting him. He said they were preventing him from helping people during the pandemic. 
On being asked about the harassment allegations, Collector Sandeep Kumar said, "It is not true and baseless (sic)." Several calls and messages to Darade went unanswered.