Niddhi Kukreja moved an application through Advocate Trivankumar Karnani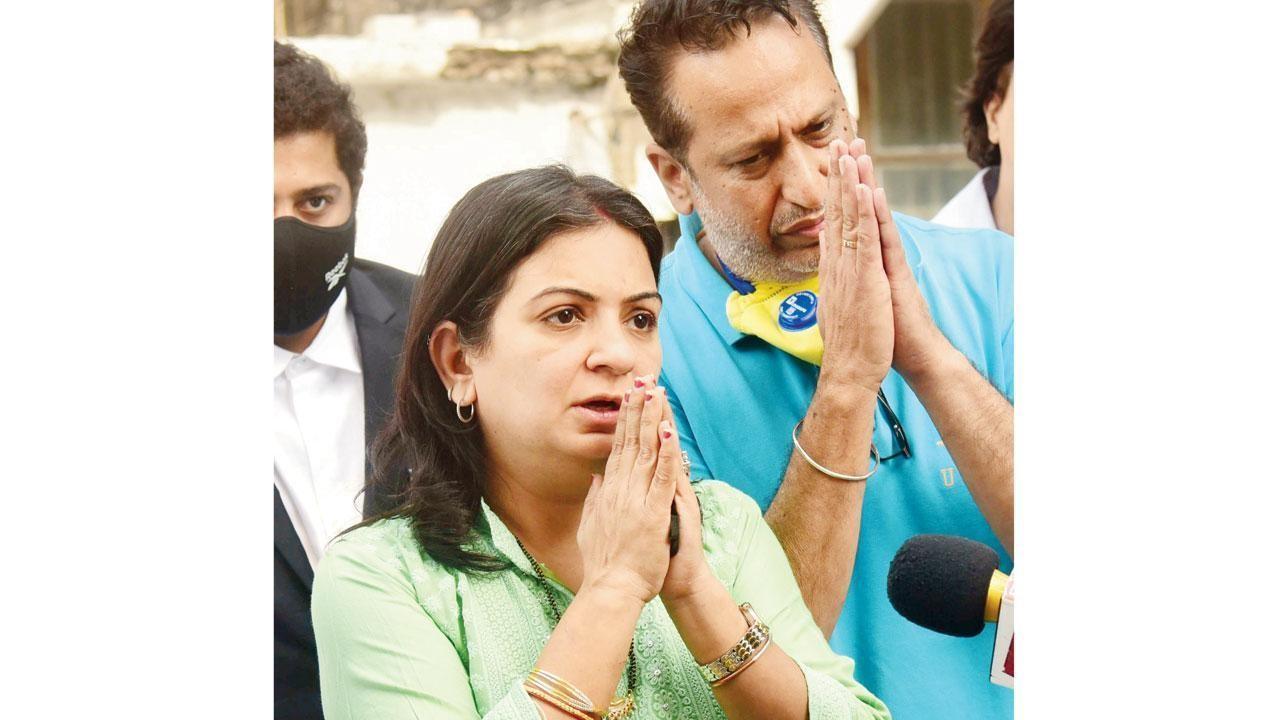 Jhanvi Kukreja's parents Niddhi and Prakash
The sessions court allowed Niddhi Kukreja, mother of Jhanvi Kukreja, to assist the prosecution during the trial of her daughter's murder case. 
Niddhi Kukreja moved an application through Advocate Trivankumar Karnani.
"On August 10, an intervention application u/s 301 of the Criminal Procedure Code, 1973, was filed in the trial court on behalf of the victim's mother to permit us to appear and act on behalf of the victim's mother by being a respondent party in the trial as well as to intervene in the course of the trial and assist the Special Public Prosecutor Shri. Pradeep Gharat as and when required. The prayer has been granted by the court," Karnani told midday.
Also read: Mumbai: Jhanvi Kukreja murder accused denied bail

 In her application, Niddhi said "both the accused with criminal motives committed the premeditated murder of the elder daughter of the intervener, aged 19 years, named Jhanvi Kukreja, who is the sole victim of the incident. She lost her life to a gruesome and cold-blooded murder committed by her friends."
It added, "The accused murdered Jhanvi, deliberately denied her vital medical assistance, left her in a pool of blood, and fled the spot immediately. The subsequent conduct of both the accused further goes on to show their culpability since after committing the murder they fled the spot and went to separate hospitals to show themselves to be injured with a motive to get away with committing the gruesome murder."
Jhanvi was discovered dead on the stairs of the Khar building on New Year's Eve 2020. She was accompanied by Diya Padalkar, a childhood friend, and Shree Jogdhankar, another friend who was later arrested by Khar police. 
Padalkar was recently granted bail, and Jogdhankar's bail plea was rejected thrice. Maharashtra CM Eknath Shinde announced that Dahi Handi will be recognised as an adventure sport. Do you agree?