According to the police, the officials from Mankhurd Police had got information about fake Indian currency notes of Rs. 200, 100 and 50 allegedly being printed from a house in Mankhurd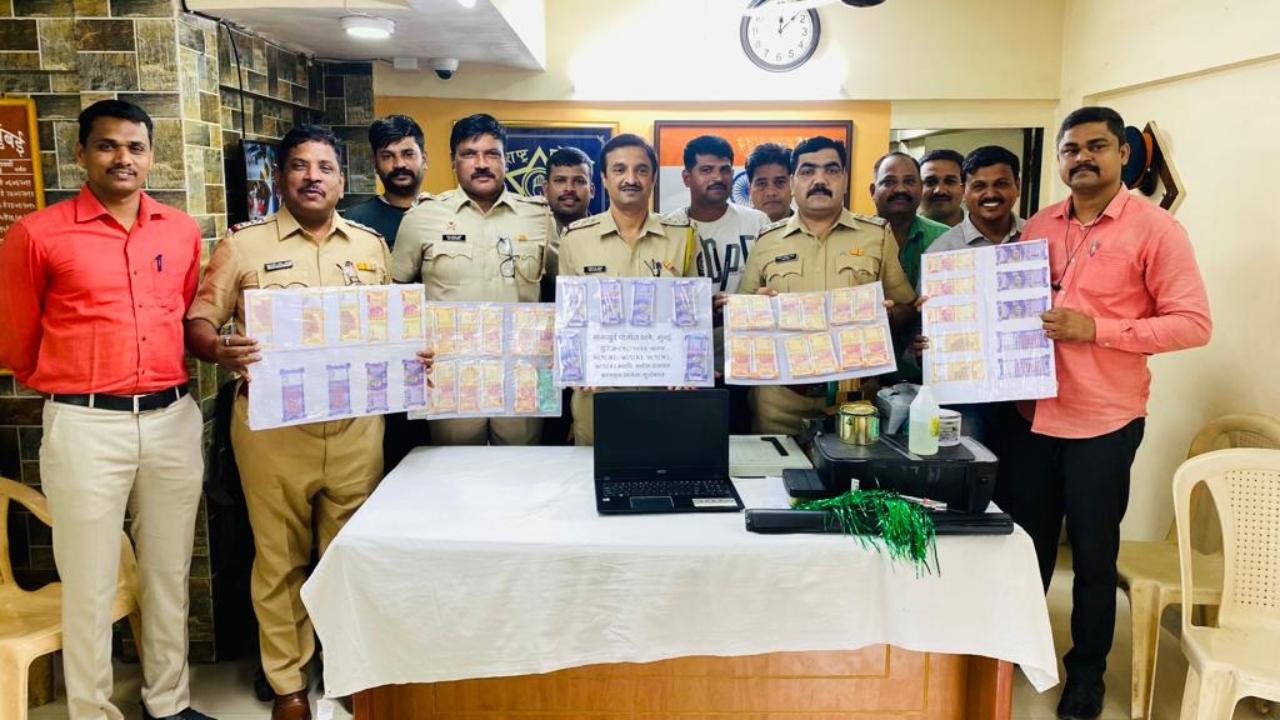 The seized fake currency notes. Pic/Mumbai Police
The Mankhurd Police arrested a 22-year-old salesman for allegedly printing fake Indian currency notes worth lakhs, the police said on Saturday.
According to the police, the officials from Mankhurd Police had got information about fake Indian currency notes of Rs. 200, 100 and 50 allegedly being printed from a house in Mankhurd following which the police raided the house. The police found a printer, laptop, paper and fake currency notes of over 7 lakhs from the spot. 
Also read: Mumbai: 7 arrested for providing fake documents to criminals for securing bail
"The police detained Rohit Shah, a resident of Kandivli from the spot, he works as a salesman. He was found at the spot from where we have seized around Rs. 2 laks worth property including equipments used in printing fake notes," an official said.
A case was registered under relevant sections of the IPC. "We are in the process of investigating the case further," the official added.