Manages to flee with more than Rs 6.5 lakh, cops catch him the next day, thanks to his gait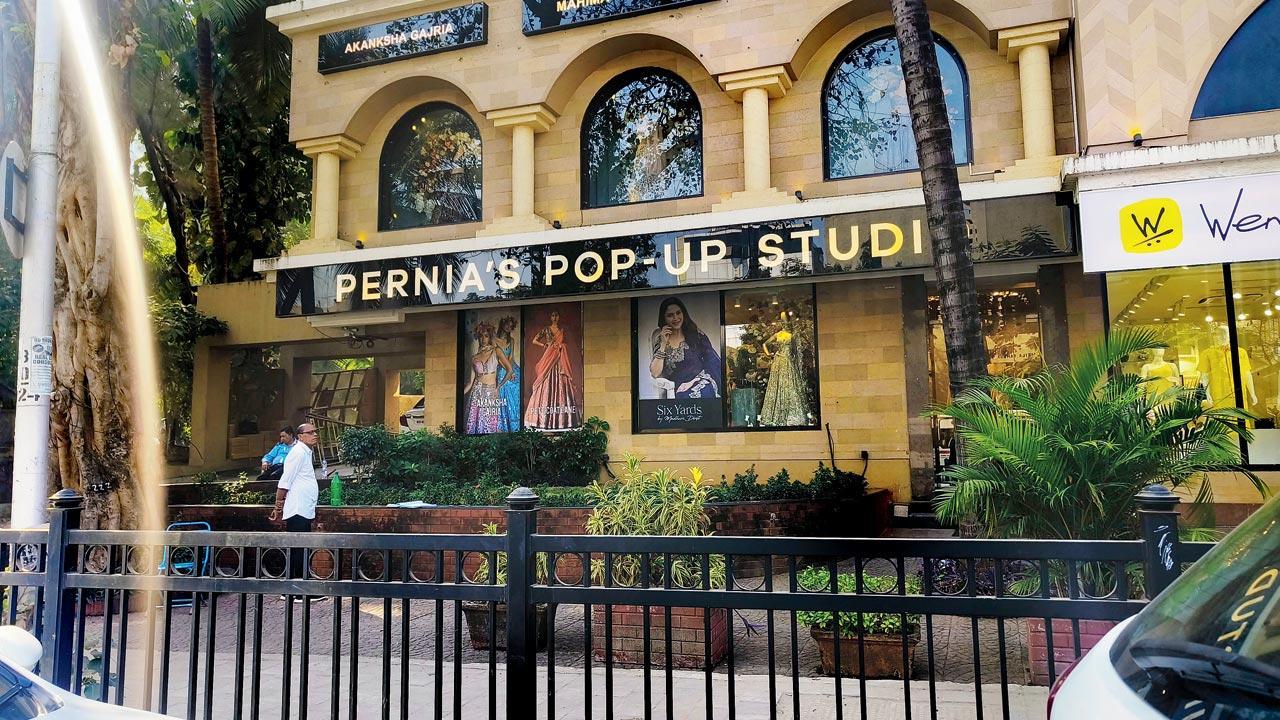 The designer store in Juhu that was robbed
On Sunday night, a 20-year-old housekeeper at a designer clothing store donned a disguise to sneak back into the shop, where he hid until the staff closed for the day and then made away with Rs 6.5 lakh in cash.
The incident occurred at Pernia's Pop-Up Shop in Juhu. The accused, identified as Udit Ramsingh Pal, 20, had joined the store a month ago as a housekeeper. His job entailed ironing clothes and cleaning the store.
ADVERTISEMENT
Santacruz police said they cracked the case within five hours of receiving the complaint the next day and recovered all the stolen cash.
Udit Ramsingh Pal, the accused housekeeper
Police said Pal left work at 5 pm and went home, from where he picked up his change of clothes. He returned to the location, went to a secluded spot with no CCTV cameras and put on the new set of clothes, slippers, a mask and a cap.
He then sneaked into the shop around 9.13 pm when the remaining employees were counting cash at the counter, they added. Pal then hid behind a rack of clothes on hangers and stayed there until the staff closed the shop and left.
Also Read: Mumbai: For six hours, man searches for owner of lost wallet with Rs 12k
Pal stole Rs 6,56,208 from the counter, went to the first floor, jumped out of the window and fled, police said.
The next day, the store lodged a complaint for the missing cash, following which Senior Inspector Balasaheb Tambe formed a team of inspectors Arun Dhodke and Mahesh Bolkotgi, and a detection team of sub-inspectors Dhanajay Awhad and Ramchandra Mestry, police naiks Netaji Kamble, Nagesh Shrisath, Rahul Parab and Bhatu Mahajan to nab the accused.
"We immediately registered an FIR against an unknown person and started the probe. We checked CCTV cameras of the store and saw a man enter the store between 9.13 pm and 10.28 pm. From his demeanour, we suspected that he was an insider. Hence, we called all the employees for questioning. Our suspicion was on Pal, so we made him walk, and noticed that his gait was similar to that of the thief," Awhad told mid-day.
During interrogation, Pal confessed to committing the crime.
"We then examined the CCTV cameras of the areas around his house in Santacruz West and spotted him carrying a plastic bag. We also found his slippers used during the crime," Awhad said.
Police searched his house, but didn't find the mask, cap and clothes he used for the robbery. Later, while checking the CCTV camera footage, police found out that he had dumped these in a nullah.