NMMC demolishes church after BJP Mahila Morcha finds out it was built illegally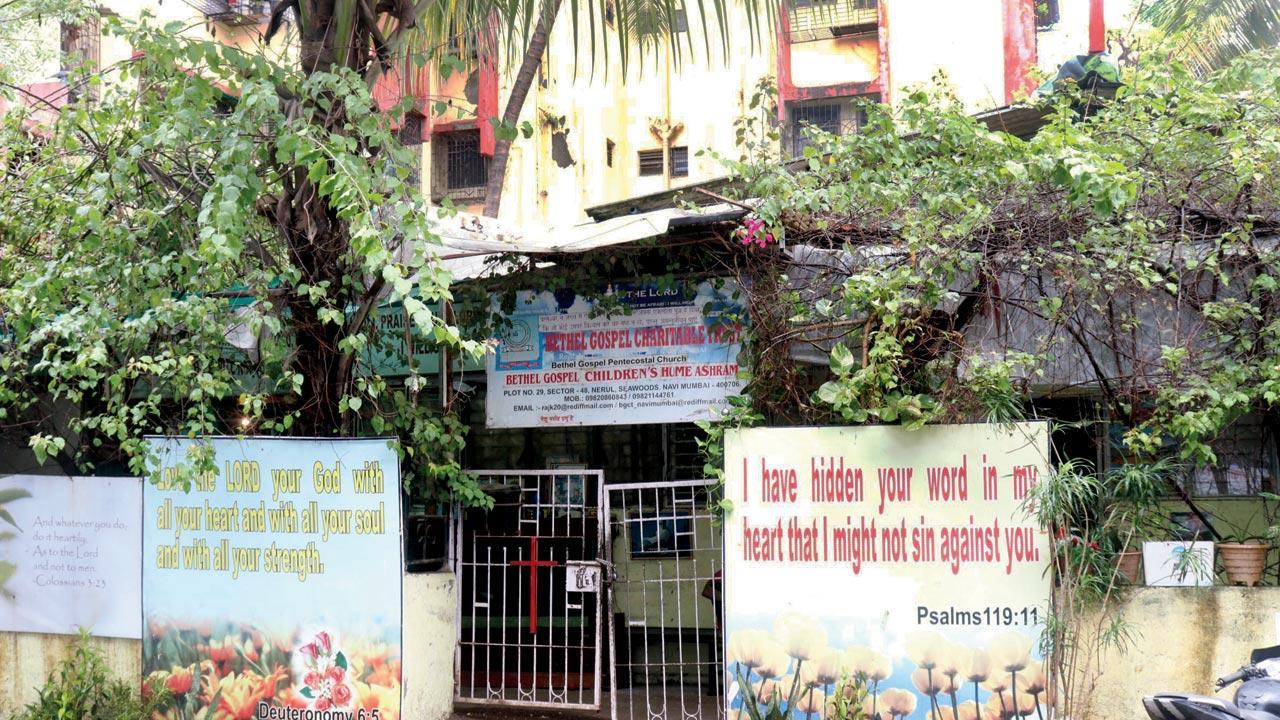 The church before the demolition. Pic/Rajesh Gupta
The Navi Mumbai civic body on Friday demolished Bethel Gospel Pentecostal Church in Seawoods, which ran a children's home, more than three months after its pastor was arrested for molesting girls sent there.
The women's wing of the BJP, Mahila Morcha, had demanded the church's demolition, after the matter came to light in August. The District Child Protection Office Thane along with an NGO had raided the church and rescued 45 minor children.
The children were housed allegedly in dark and tiny rooms with no ventilation, and were fed stale food. Three girls told the police that the pastor had molested them.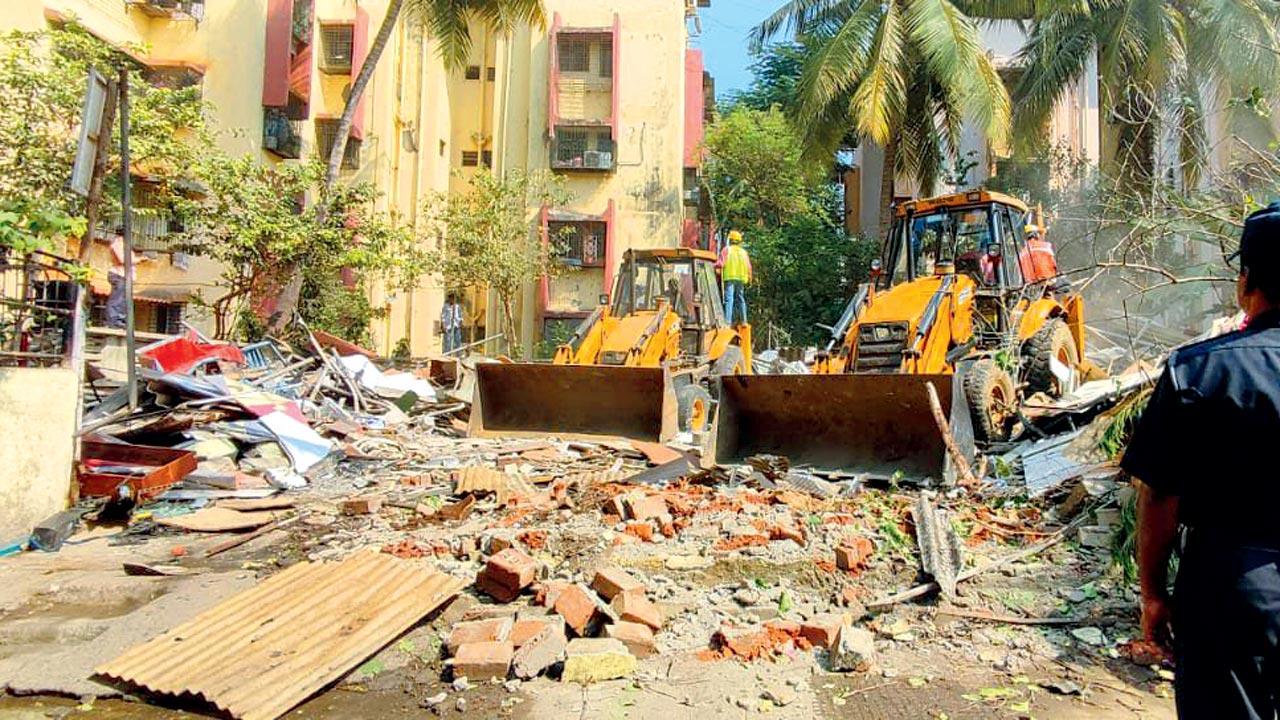 Workers demolish Bethel Gospel Pentecostal Church in Seawoods on Friday. Pic/Sumit Renose
The administration sent the rescued children to various shelter homes across the Thane district, and the NRI Coastal police arrested the 55-year-old pastor by August-mid.
When the alleged crime was unearthed, questions were raised about the legality of the church. The police asked the Navi Mumbai Municipal Coporation (NMMC) to take appropriate action if the church was found to be illegal.
Also read: Raut blasts BJP, Shinde govt over remarks on Shivaji, Maha-K'taka border row
The NMMC's Encroachment Department had sent notices to the church administration, but no action was taken.
BJP Mahila Morcha claimed to have obtained information that the church was built illegally. Its state chief Chitra Wagh visited the spot three days ago and met the police and NMMC commissioner and urged the church's demolition within seven days. On Friday, the NMMC razed the whole structure.
Wagh has also demanded that the officials concerned be held accountable for not taking action against the church earlier.
NMMC chief Rajesh Narvekar did not respond to mid-day's request for comment. Will Raj Thackeray`s MNS join hands with BJP ahead of BMC elections?