Inspector Milind Desai was at restaurant Gajalee when a fire broke out in the air-conditioning unit of the owners' third floor flat. He put it out before the fire brigade arrived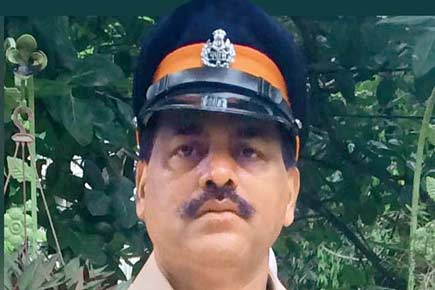 A man in khaki is never off duty. Armed with just a fire extinguisher and a handkerchief covering his face, a police inspector risked his health to rescue an 85-year-old bedridden woman in Vile Parle (E) after a window AC in her house caught fire.
ADVERTISEMENT
Milind Desai, inspector from the Economic Offences Wing of Mumbai Police, was having dinner with his family on Sunday night at seafood restaurant Gajalee, which operates out of the ground floor of Kadamgiri Complex on Hanuman Road in Vile Parle (E).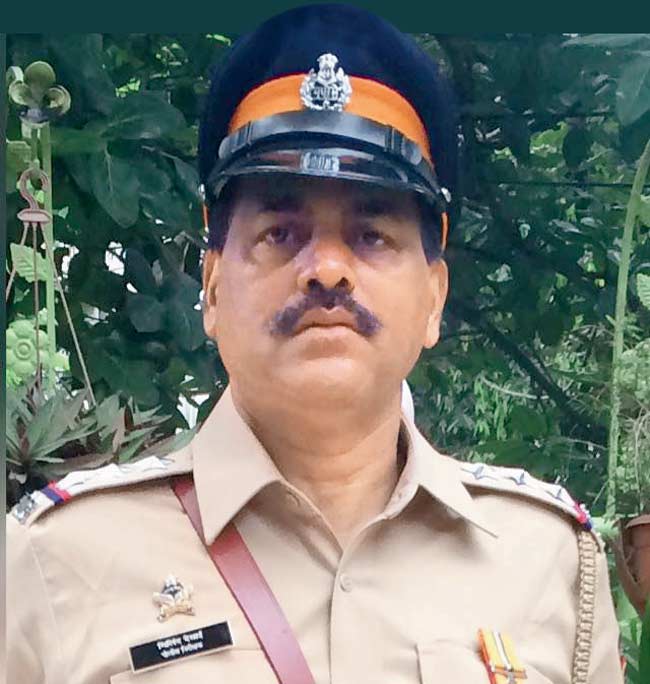 Inspector Milind Desai of EOW
The restaurant is owned by siblings Madhukar Shetty and Chandrakant Shetty, both of whom have flats on the third floor of the building.
Around 9.15 pm, a passer-by spotted plumes of smoke coming out of a window AC of a third floor flat, and alerted the restaurant manager. The Shetty brothers realised that the fire had broken out in their house and that their 85-year-old bedridden mother, Seeta, was alone at home and lying next to the window.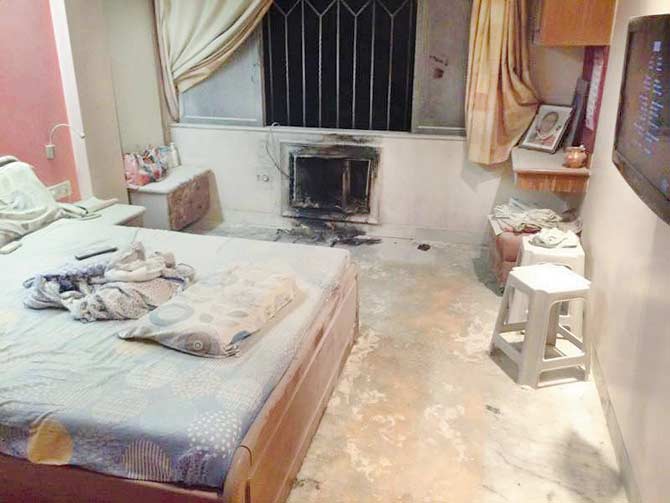 The spot in the room where the fire broke out
Recalled Madhukar, "When I learnt that a fire had broken out in our house and that too when our mother was alone, I did not know what to do. I shouted for help."
Hearing the cries for help, Desai swung into action. He asked his family to leave the restaurant and picked up a fire extinguisher from the restaurant. Madhukar picked up another fire extinguisher and both headed for the third floor.
In the meantime, Chandrakant's wife, who lives in the adjoining flat, rushed into the house, and managed to open the window and tear down its curtain. But as smoke filled the room, she had to rush out. "Smoke was billowing out.
Inspector Desai wet his handkerchief and tied it around his face to cover his mouth and nose. When we reached the flat, we heard small explosions in the AC unit," said Madhukar.
Certain that Seeta would not last their firefighting operation, Desai and Madhukar picked her up and carried her to the terrace first. They then returned and put out the fire. All this in just 15 minutes.
Thinking on his feet
Desai said he knew help — the fire brigade and the police — was on its way, but it could have come too late for Seeta. "It was my duty to save her life. So, I decided to go up. The smoke got in through my mouth and nose. It was very difficult to breathe."
Desai and Madhukar believe that if not for the inspector's quick thinking, the flat — and perhaps, the whole building — could have burned down.
Madhukar said his mother escaped unscathed. "She was saved in the nick of time by Inspector Desai. It was an act of bravado."
A humble Desai credits Madhukar, too, for the rescue operation. "Quick thinking is very important in such situations; people should not panic."
As soon as the fire was put out, a fire engine and the Vile Parle police arrived at the spot.
An officer from the fire brigade suspected that either the AC malfunctioned or there was a short in the circuit. "We are investigating and a report on it will be submitted to the police."
"Exciting news! Mid-day is now on WhatsApp Channels

Subscribe today by clicking the link and stay updated with the latest news!"
Click here!