Residents of this century-old gaothan received a notice in March about the realignment of the road next to their houses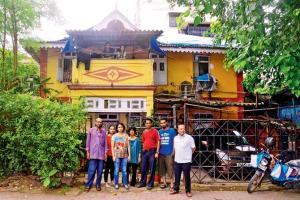 The gaothan is right next to the Vile Parle station, and the sixth line could displace several residents. Pics/Atul Kamble
To this day, Vijay Misquitta's fondest memories are from his birthday parties, when all his friends from the Vile Parle gaothan would come home to celebrate. Now, the 55-year-old is worried that his memories will be demolished along with his ancestral home, situated right outside an old railway crossing. Three generations of Misquittas have lived in the gaothan, which is now scheduled to be razed to make way for WR's proposed sixth line.
Like Misquitta, septuagenarian Dennis Gonsalves and occupants of six other houses fear the same. "This house is dear to us. Generations have lived here. My grandparents died here at the age of 94. We have grown up here. How can we leave now?" Dennis asked.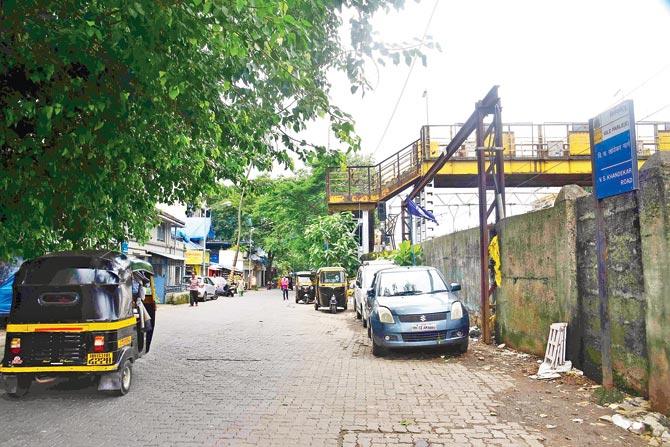 Century-old gaothan
Residents of this century-old gaothan received a notice in March about the realignment of the road next to their houses. They sent their objections to the authorities and are set to meet officials this week. A meeting scheduled for Monday at the BMC Annex building got postponed, so they will write to the civic body to hear them out.
The Vile Parle residents said that their settlement should not be considered a slum. "In March, we found notices pasted outside our houses that said the road will be realigned ...We want the BMC to take us seriously. Even if they provide us with alternate housing, we don't want to leave our ancestral land," said Verron Gonsalves.
Officials say
Ravinder Bhakar, WR's chief PRO, said, "The sixth line from Mumbai Central to Borivli has been sanctioned, and work has started at some places. With this, we will have another dedicated line for suburban transportation, which will also smoothen railway movement. For this, land has to be taken in some places."
Prashant Sapkale, assistant municipal commissioner from K-east ward, said, "The work to acquire the land will be done by the BMC." A senior official said, "Further decision will be taken only after the meeting."
Catch up on all the latest Mumbai news, crime news, current affairs, and also a complete guide on Mumbai from food to things to do and events across the city here. Also download the new mid-day Android and iOS apps to get latest updates