While his moment with deputy chief minister goes viral and sets tongues wagging, Uddhav Thackeray brushes aside Raj's speech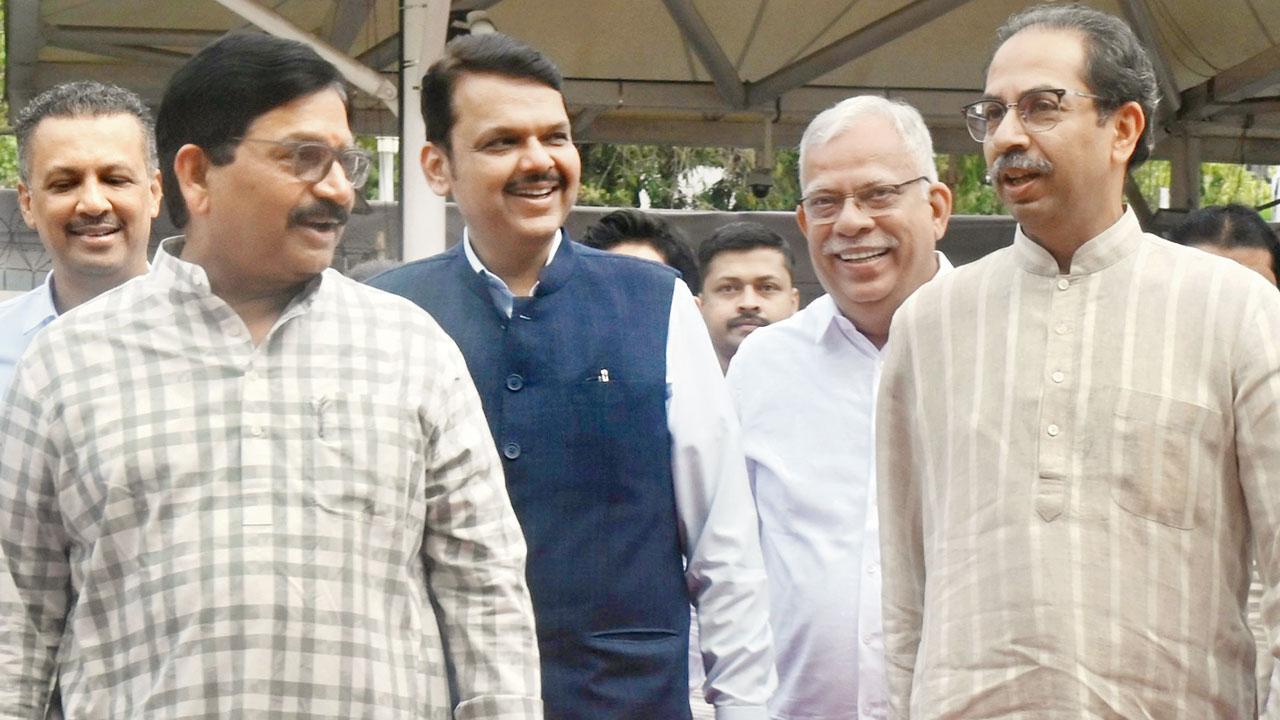 Deputy Chief Minister Devendra Fadnavis and Uddhav Thackeray seemingly greeted each other warmly at the Vidhan Bhavan on Thursday. Pic/Sayyed Sameer Abedi
It was a 'jab we met' moment for former chief minister Uddhav Thackeray and Deputy Chief Minister Devendra Fadnavis on Thursday morning when the two walked in together to attend the budget session proceedings. The two leaders, who are on polar opposite sides after being in an alliance for a long time, set tongues wagging, as they exchanged niceties while entering the house complex.
The moment turned out to be a big photo op and trigger for talk about the possibility of a new equation emerging between the rival parties. Many called it a coincidence, some tried to read between the steps the two took together.
ADVERTISEMENT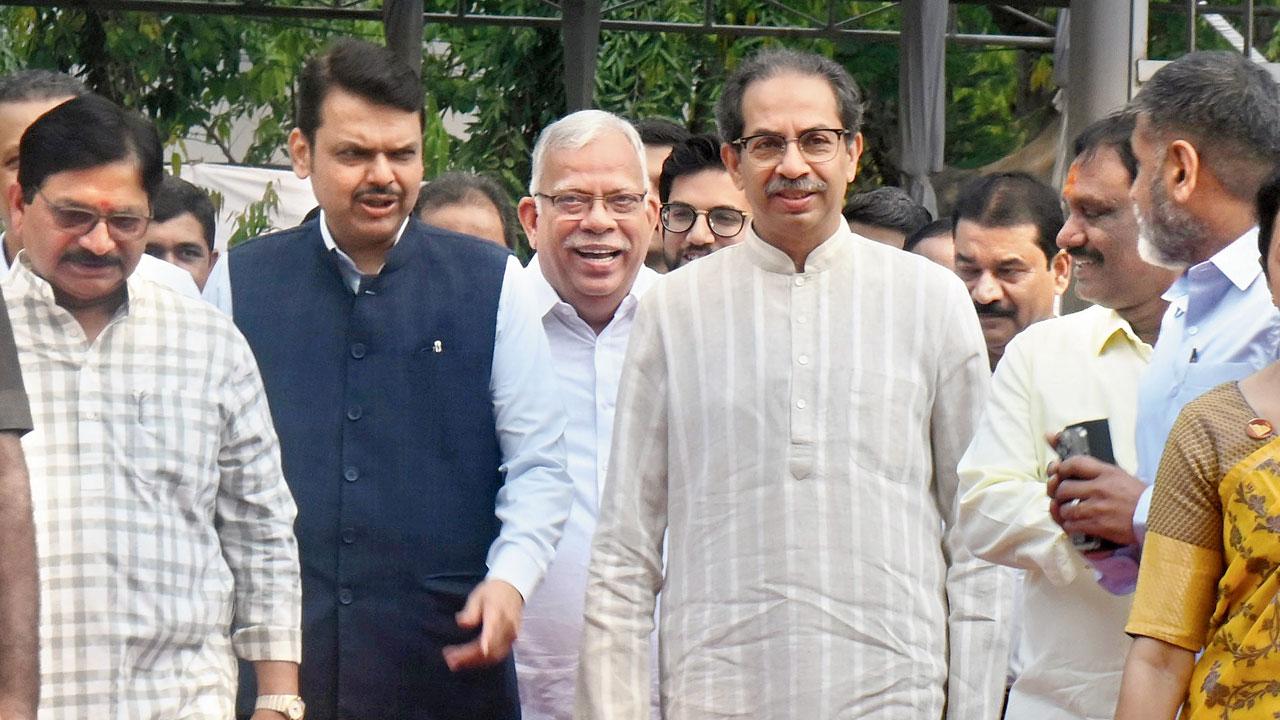 Deputy CM Devendra Fadnavis and Uddhav Thackeray as they enter Vidhan Bhavan together on Thursday. Pic/Sayyed Sameer Abedi
Fadnavis's social media team promptly uploaded the images of the estranged leaders.  When asked, Thackeray said earlier there used to be openness, but now talks happen behind closed doors. "I will share [details] with you if ever and whenever I have a chance of an indoor meeting [with Fadnavis]," he said, in his typical sarcastic tone, adding that Thursday's was  just a 'hi-hello' moment when they entered together. 
Also Read: Mumbai: Uddhav has brought Shiv Sena to this stage, says Raj Thackeray
When asked whether his party would take a soft approach towards the BJP, Thackeray said there was no need to link the incident politically. "Is it a sin to say hi to someone? Have I done it on purpose?" he asked.
Uddhav ignores Raj
When asked about MNS chief Raj Thackeray's claims and accusations, Thackeray said it was the same old cassette that has been playing for the last 18 years. "I had said something about a movie at last year's BKC rally. You can rewind it to know my opinion," he added.