The Virar police registered the FIR and arrested two people including a builder and a contactor after three women labourers died at the construction site at Virar East on Tuesday evening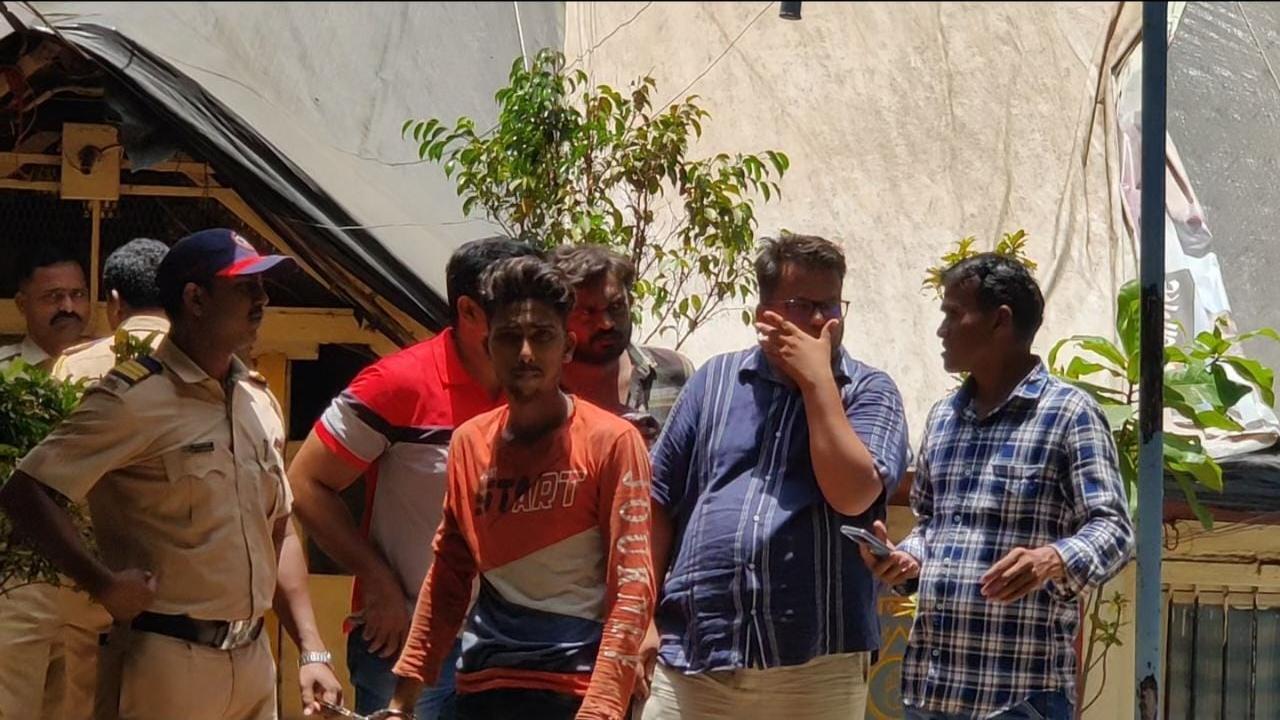 Police took the accused builder and contactor to court (Pic/Hanif Patel)
The Virar police registered the FIR and arrested two people including a builder and a contactor after three women labourers died at the construction site at Virar East on Tuesday evening.
The arrested builder identified as Chirag Janak Doshi and the contactor identified as Bharat Suresh Patel, have been arrested. According to the police, the architect identified as Umesh Kenkre, is absconding after the incident.
ADVERTISEMENT
In this incident, three labourers identified as Sahubai Sule (45), Laxmibai Gavane (45) and Radhabai Navghare (40) died after a wall collapsed on them. 
According to the police officials, the incident occurred on Tuesday at around 5 pm at a construction site at station road at Virar East.
Around 12 labourers were working at the construction site. Suddenly a big wall fell on them and all labourers got stuck inside the debris. 
The fire brigade and police rushed to the spot and rescued the labourers.
While rescuing, three women labourers were found dead under the debris.
All other labourers are admitted to the hospital and they are in stable condition.
Senior Inspector Rajendra Kamble of Virar police station said, "We have registered the FIR and arrested the accused builder Chirag Doshi and Contactor Bharat Patel under section IPC 304, 337, 338 and 34. The architect Umesh Kenkre is absconding." Will you take intranasal vaccine as a precautionary dose?