According to the police officials, the incident took place on Tuesday evening at 5 pm while around 12 labourer's were working on the construction site. While the work was under process, the corner wall of the site collapsed on the labourers, they were left trapped under the debris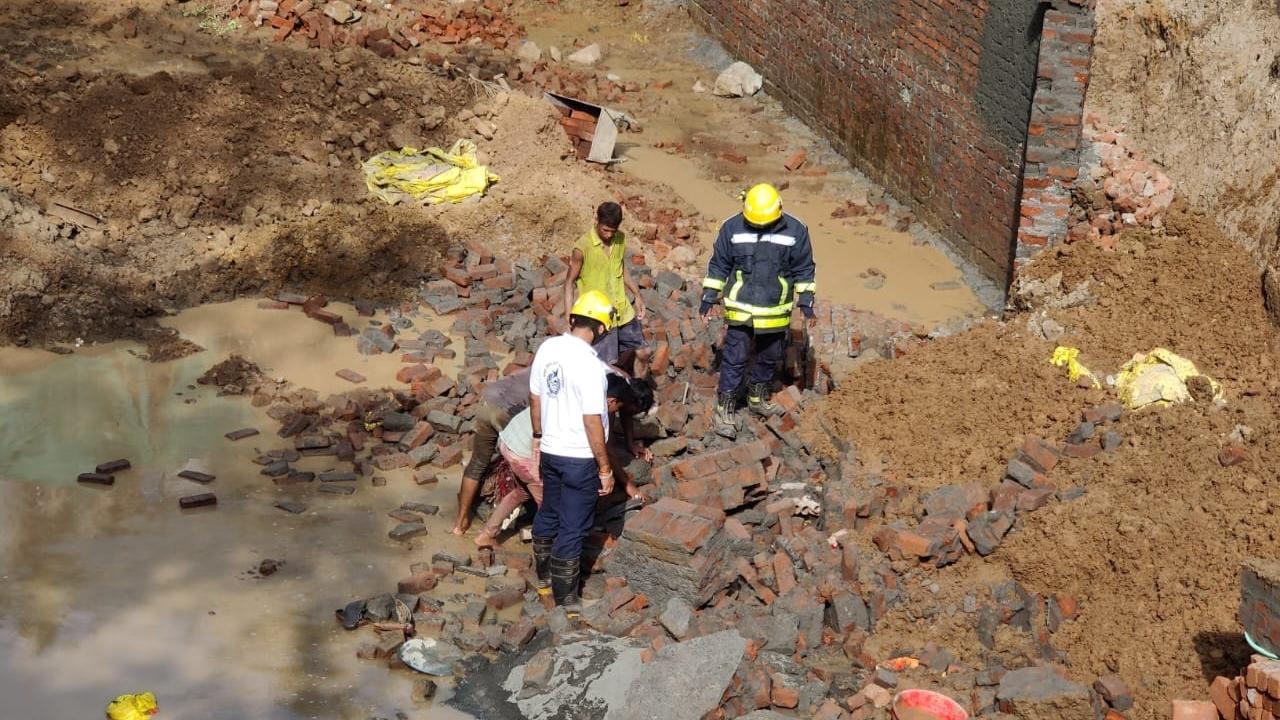 The under construction site where the incident took place. Pic/Hanif Patel
The police in Maharashtra's Palghar have launched investigations after three women labourers allegedly died after a slab collapsed on them at an under construction site in Manvel Pada, Virar East on Tuesday evening. 
The police said around 5-6 labourer's were also injured after they were stuck inside the debris of the wall that collapsed. The injured were admitted to a nearby hospital. 
ADVERTISEMENT
The incident occurred near the railway station in Virar East at an under construction building. 
The deceased labourers were identified as Sahubai Sule (45), Laxmibai Gavane (45) and Radhabai Navghare (40). Among those injured were four women and two men were also injured in the incident.
The Virar police are in process to register an FIR in the matter for the alleged negligence of the work at the construction site.
According to the police officials, the incident took place on Tuesday evening at 5 pm while around 12 labourer's were working on the construction site. While the work was under process, the corner wall of the site collapsed on the labourers, they were left trapped under the debris. 
The police and fire bridge officials rushed to the spot and within 20-25 minutes all labourers were rescued. They were rushed to the Radiant hospital at Virar East. 
Senior Inspector Rajendra Kamble said, "We will take action against the builder and contractor who are allegedly responsible for the death of the labourers at the construction site. We are in the process of registering an FIR."
Due to non availability of the ambulance at the spot the injured labourers were rushed to the hospital in an autorickshaw. All three women died on the spot. The condition of the injured is said to be stable, official sources said. Will the newly created special police commissioner post help Mumbai with better policing?