Patil, who represents the Bhiwandi Lok Sabha constituency in Thane district, said in a release that the Prime Minister's National Relief Fund will pay Rs 2 lakh each to the next of kin of the dead and Rs 50,000 to those seriously injured in the accident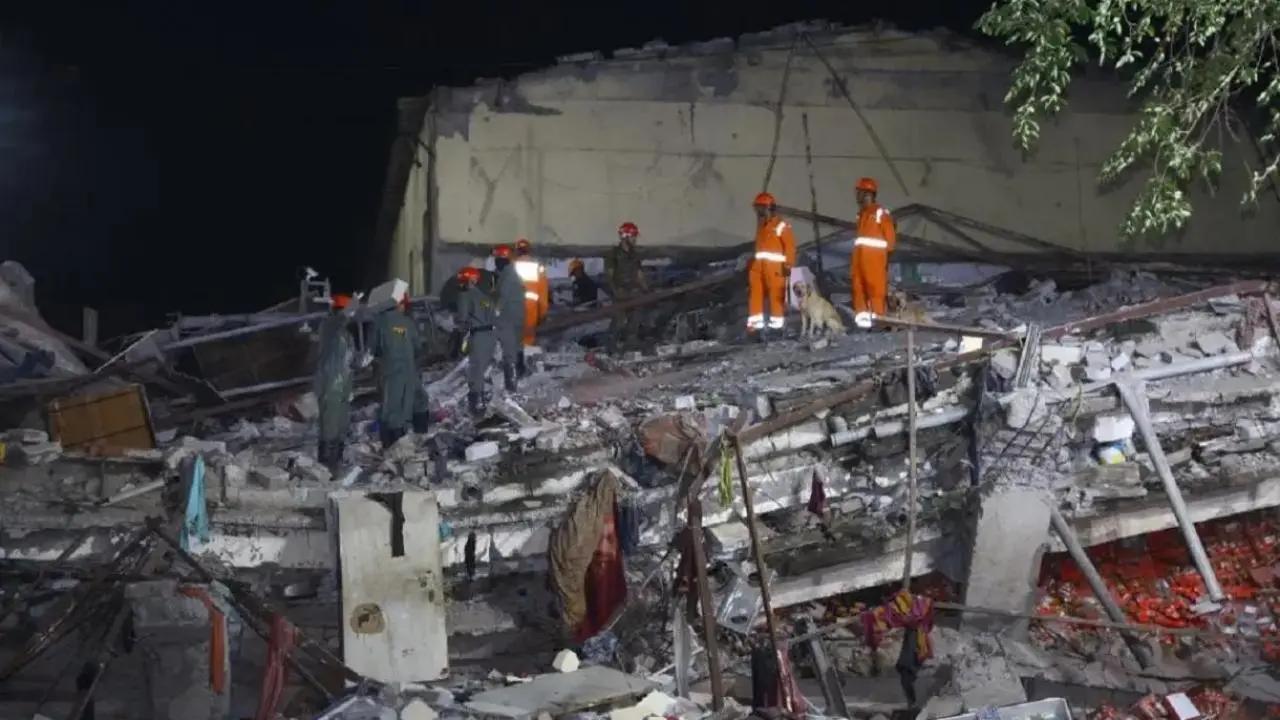 File Pic
The Centre has sanctioned ex gratia in the case of a building collapse in Maharashtra's Bhiwandi last month that killed eight persons and left 10 others injured, said Kapil Patil, Union minister of state, on Monday.
According to news agency PTI, Patil, who represents the Bhiwandi Lok Sabha constituency in Thane district, said in a release that the Prime Minister's National Relief Fund will pay Rs 2 lakh each to the next of kin of the dead and Rs 50,000 to those seriously injured in the accident.
ADVERTISEMENT
Thanking Prime Minister Narendra Modi for sanctioning the ex gratia, Kapil Patil said the state government has already released relief for the dead and injured, reported PTI.
Earlier, Maharashtra Chief Minister Eknath Shinde had announced that a compensation of Rs 5 lakh each would be paid to the kin of the deceased, while medical expenses of the injured would be borne by the state government.
The BJP leader said the district collector has received a communication from the Centre that said that the ex gratia amount will be directly credited to the bank account of those eligible.
He also said that most of the buildings constructed in Bhiwandi taluka 15-20 years ago have become dilapidated and he has urged the state government to go for structural audits of these structures so that corrective action can be taken to avoid loss of lives.
Eight people died and 10 others were injured after a two-storey building at Wardhaman Compound in Bhiwandi's Walpada collapsed on April 29.
The building housed godowns on the ground and first floors and four families in tenements on the top floor. 
Narpoli police has registered a case against structure owner Indrapal Gurunath Patil for culpable homicide not amounting to murder and other offences, with officials saying the ill-fated building did not have permissions from authorities.
Patil is accused of allowing installation of a mobile tower on the roof of the building without checking if it could carry the extra weight, and was also negligent with repairs and upkeep of the structure, officials had told PTI.
"Eight persons died, ten suffered injuries, while damage to property includes one container truck, a tempo and three motorcycles that were parked in the compound," a Narpoli police station official had told PTI.
(With inputs from PTI)