Activists allege 47 illegal schools in Thane are fully functioning and express fears that they might admit unsuspecting students for even the upcoming academic year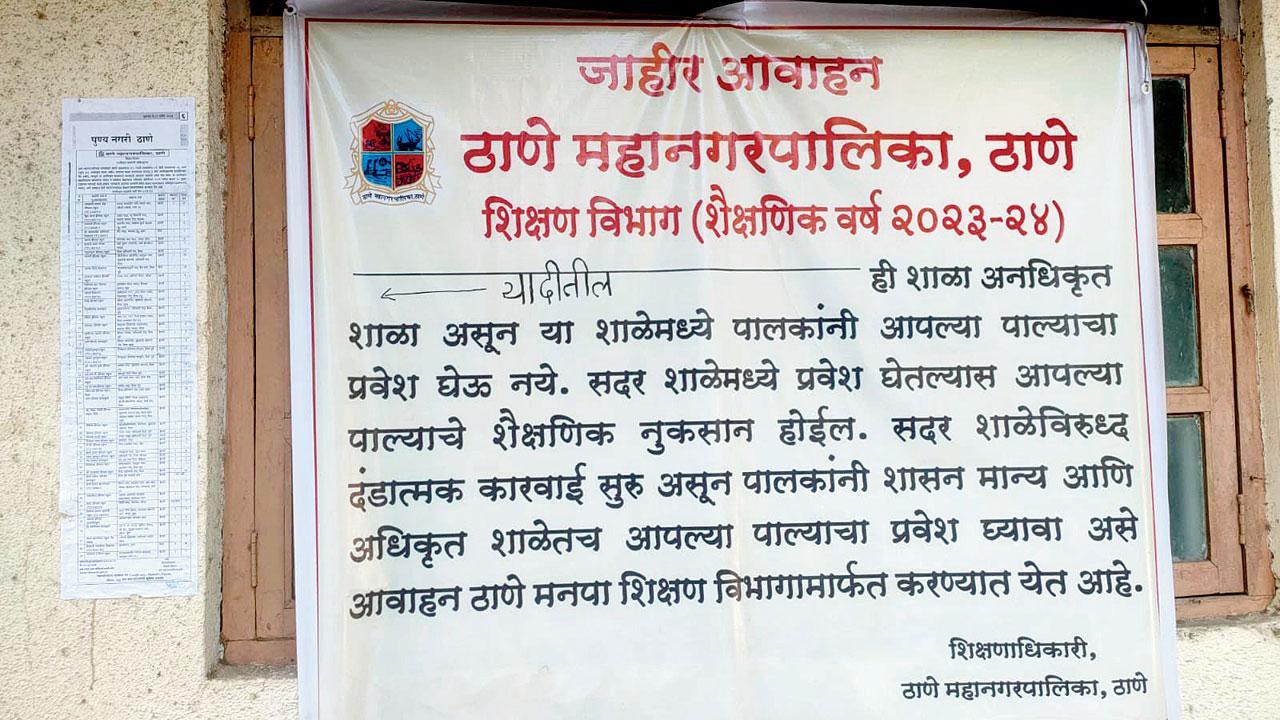 A notice on the wall of an unauthorised school in the jurisdiction of the Thane Municipal Corporation
The state education commissioner's April 30 deadline to crack down on illegal schools has elapsed but the Thane Municipal Corporation (TMC) has not filed a single FIR against such institutes. The TMC education department claims it has issued notices to the 47 illegal schools, but activists say they are gearing up for the new academic year.
 
As per activist and complainant Abdul Mannan Abdul Rashid Kazi, the TMC like all other municipal corporation and district education units have been releasing a list of illegal/unauthorised schools year after year. However, despite conducting this exercise, the TMC has done nothing to shut down these schools.
"This is not the first time that a list of names of unrecognised and illegally run schools has been issued and made public. These schools continue to operate without any hassle. Even now, after receiving strict guidelines to act against these schools, the TMC's education department has failed to file a single FIR. Most of the schools mentioned in the list have been named for several years and so they have ignored the TMC's warning. Still, no action has been taken. The deadline to shut these schools after taking action was April 30," Kazi said.
ADVERTISEMENT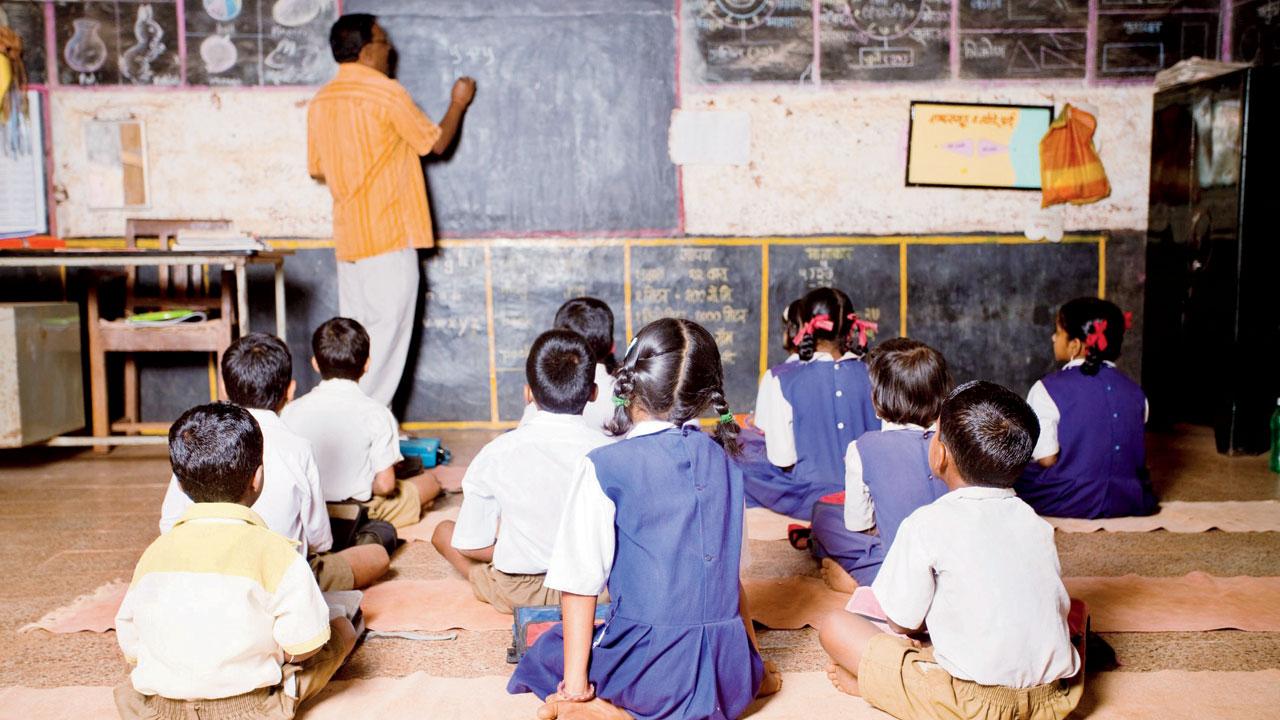 There are 674 unlicensed/unauthorised schools in Maharashtra. Representation pic
The activist said he had written to the TMC education officer and tried to meet the civic body's deputy municipal commissioner (education) several times but in vain. "Every time I go there, they tell me the officer is not around. I wanted to bring to their notice the Alhadi Maktab and public school in Rabodi, which has been flouting all norms. The school is operating illegally and from unauthorised premises, putting the lives and careers of young students in jeopardy," he stated.
Of the 47 institutes on the list, 42 are English-medium schools while two and three are Marathi and Hindi-medium ones. Most of them are located in Diva while the remaining are scattered around Thane, Mumbra-Kausa and Kalwa.
The director of education (secondary and higher secondary schools) in an order to his divisional subordinates in January this year, had stated that there should be no unauthorised schools in the state by the next academic year. Following this, the deputy director of school education (Mumbai) issued a notification on April 25, directing education officials to shut down such schools by April 30 and submit a report. mid-day reported on the issue on April 28.
The state education department releases a list of unrecognised and unauthorised schools each year. The majority of them fall short of the minimal requirements for the operation of schools such as safe infrastructure and suitable classroom size and student-teacher ratio. According to district-wise data, there are 674 unlicensed/unauthorised schools in the state. Mumbai district (suburbs and city) account for the highest number of them, 239; followed by Palghar, 143; Thane (rural), 148; and Thane city, 47.
Over 6,000 students attend these schools, as per the state school education department. Talking to mid-day Balasaheb Rakshe, education officer, TMC, explained action is being taken against all 47 schools in phases and according to stipulate rules under Section 18 (5) of the Right to Education Act, 2009.
Section 18 (5) of the Act states that any person or organisation that establishes or runs a school without obtaining a certificate of recognition, or continues to run a school after withdrawal of recognition, shall be liable to a fine which may extend to Rs 1 lakh and in case of continuing contraventions, R10,000 each day during which such contravention continues. Rakshe said, "We have already put boards outside all these 47 schools declaring them unauthorised and alerting the parents. Notices have also been issued to these schools under Section 18 (5) of the Act. 
The one-time fine amount of Rs 1 lakh has already been levied, besides we have also levied a fine of R10,000 for each day after calculating the days the school remained open even after the notice." However, Kazi said, "These schools are repeat offenders and get notices every year. Why not shut them down or register a police complaint against the management?"
239
No of illegal schools in Mumbai district
"Exciting news! Mid-day is now on WhatsApp Channels

Subscribe today by clicking the link and stay updated with the latest news!"
Click here!