Prakash Waghmare who survived last week's stabbing spree in Grant Road says he has constant nightmares and that he will move out of Mumbai because of the tragedy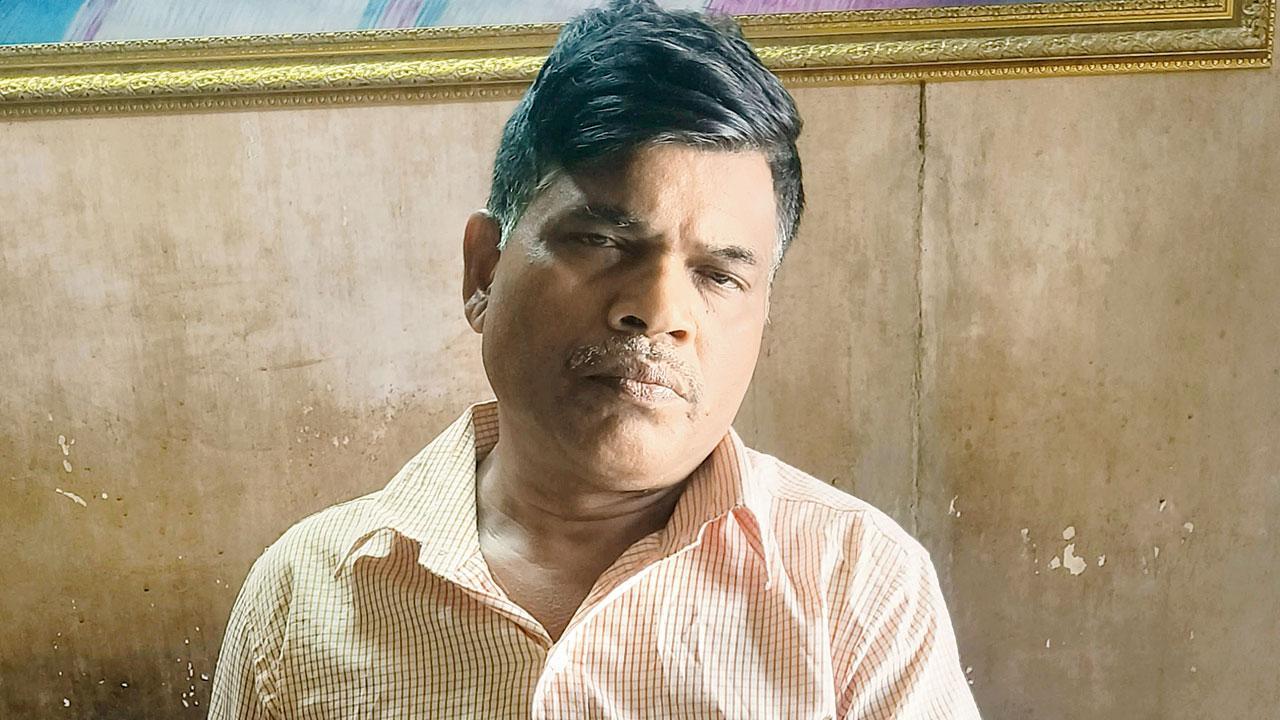 Prakash Waghmare, survivor
I still don't know why he [Chetan Gala] stabbed me. The memories of that day still haunt me and give me nightmares," said 52-year-old Prakash Waghmare, while recalling the March 24 attack. "I am scared of this place [their society] and have decided to leave this city," he told mid-day. Angered by his estranged family's refusal to return, Gala went on a stabbing spree in the passageway of Parvati Mansion in Grant Road, killing three neighbours and leaving two hurt.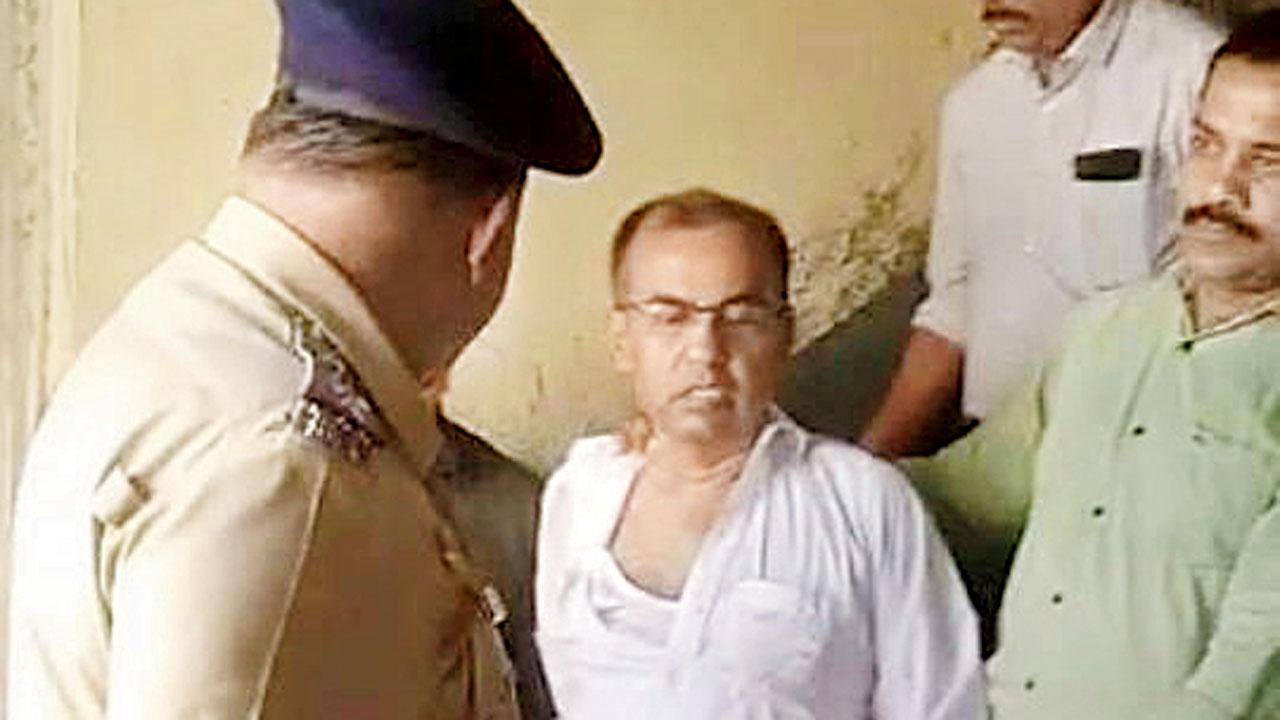 Chetan Gala is taken away by cops on March 24
ADVERTISEMENT
Waghmare, whom Gala stabbed thrice, was discharged from hospital on Thursday and received help from all quarters. The hospital waived off his medical expenses, while Parvati Mansion residents provided him with a room to recover, food and medicines. He slept in the passageway of the society, where he ran errands for residents.
Also read: Grant Road murder case: Gala had sought help to get his wife and kids to return
The 52-year-old said he could not believe his eyes when he saw Ilaben Mistry, 70, lying in a pool of blood. Ilaben's husband and an 18-year-old woman also died in the attack. "I wonder whether he chose his targets or he attacked people randomly," he added. He said his last conversation with Gala was after his family left home two months back. "He told me to stop working at his house, as he couldn't pay me any more," Waghmare added.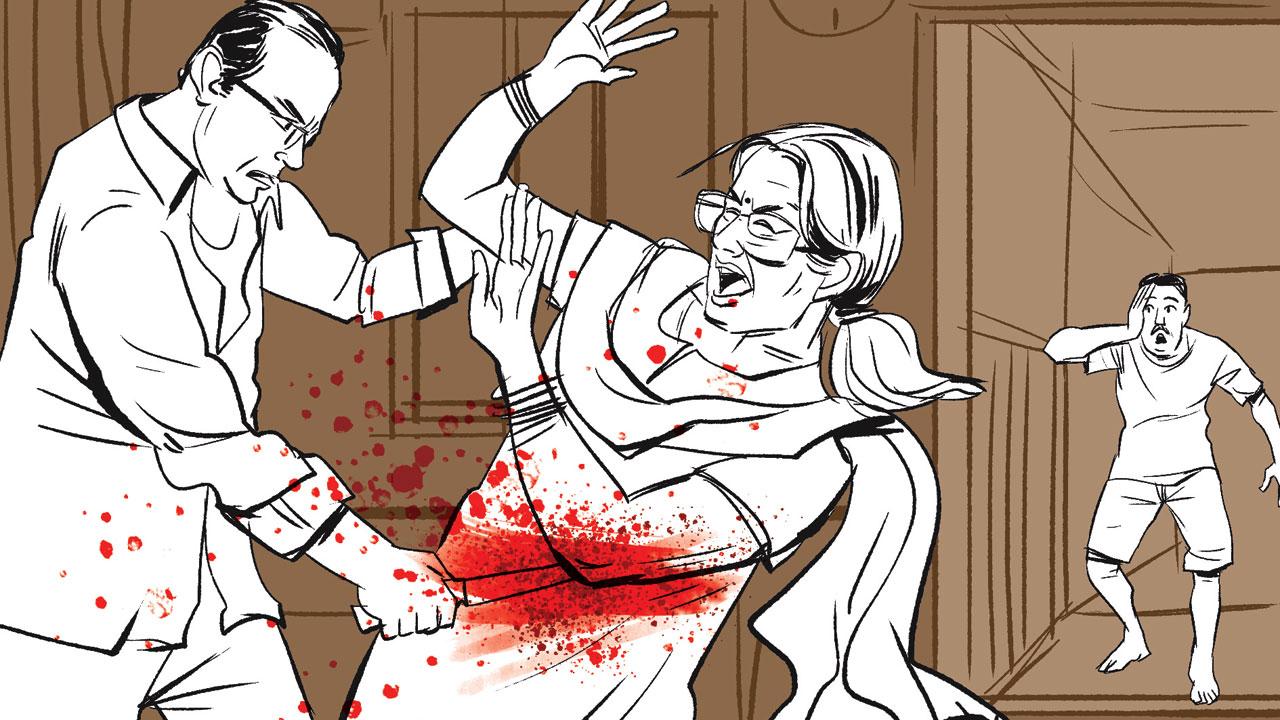 Gala goes inside the Mistrys' house, his neighbour, and stabs Ilaben repeatedly. She is among the three victims who died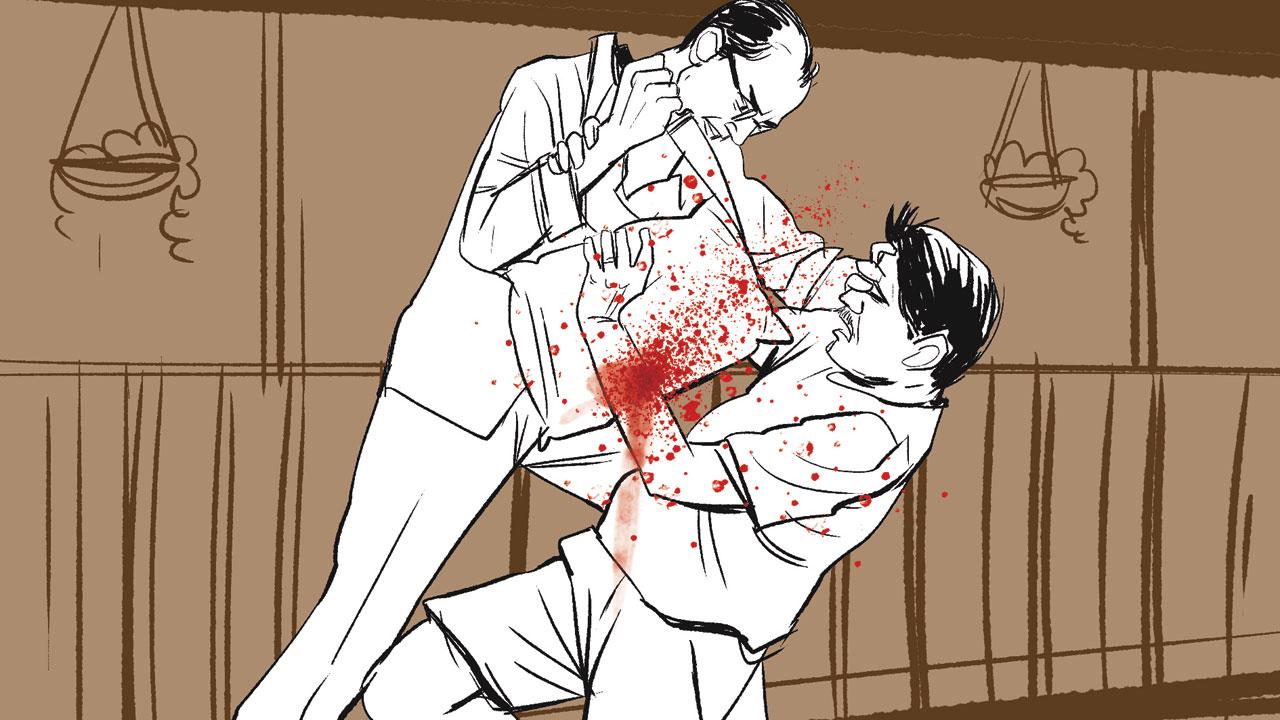 Waghmare, who was sleeping outside Gala's house, sees him emerge from Mistrys' house with a knife in his hand and charge at him. 'He stabbed me thrice after which I picked up the pillow to use as a shield,' the survivor recalls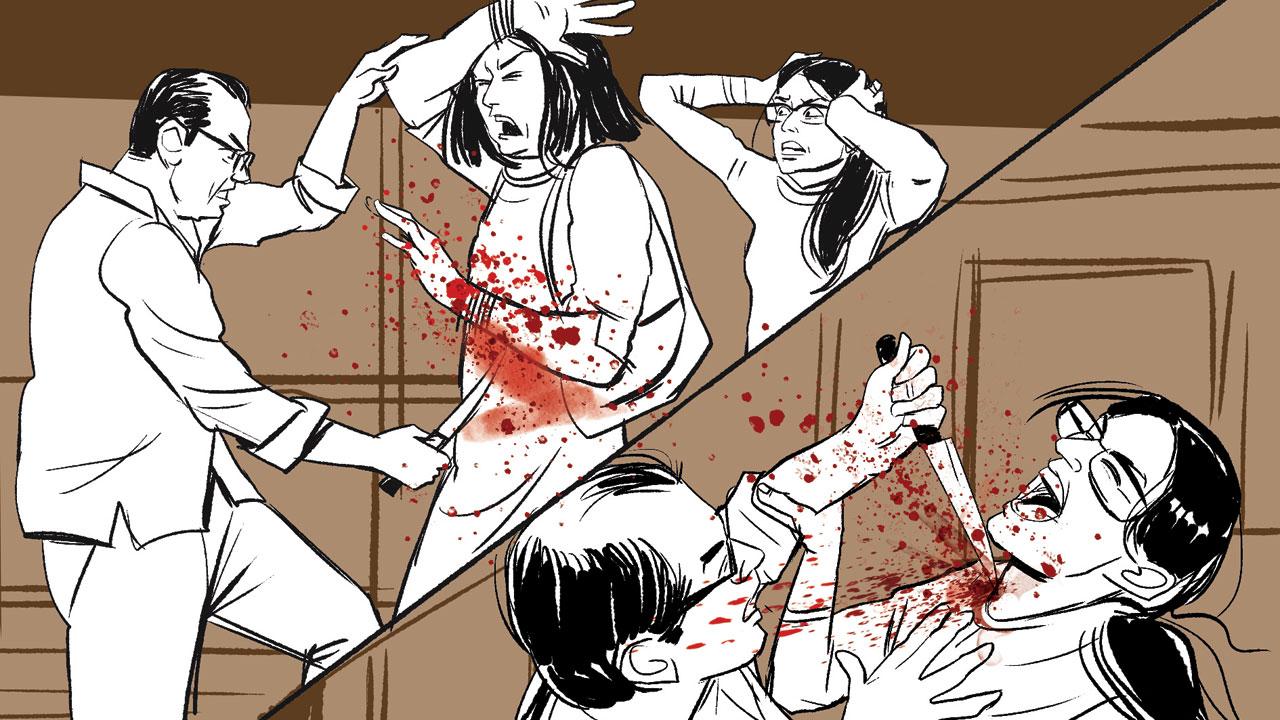 Gala then saw Rakshaben and a boy, 8, but charged towards Snehal Bramhabhatt, 44, and her daughter Jenil, 18,  who ran up-stairs on hearing the commotion, recalls Waghmare. He stabbed Snehal multiple times, he says, adding, 'I feel he attacked Jenil, while she was trying to protect her mother, accidentally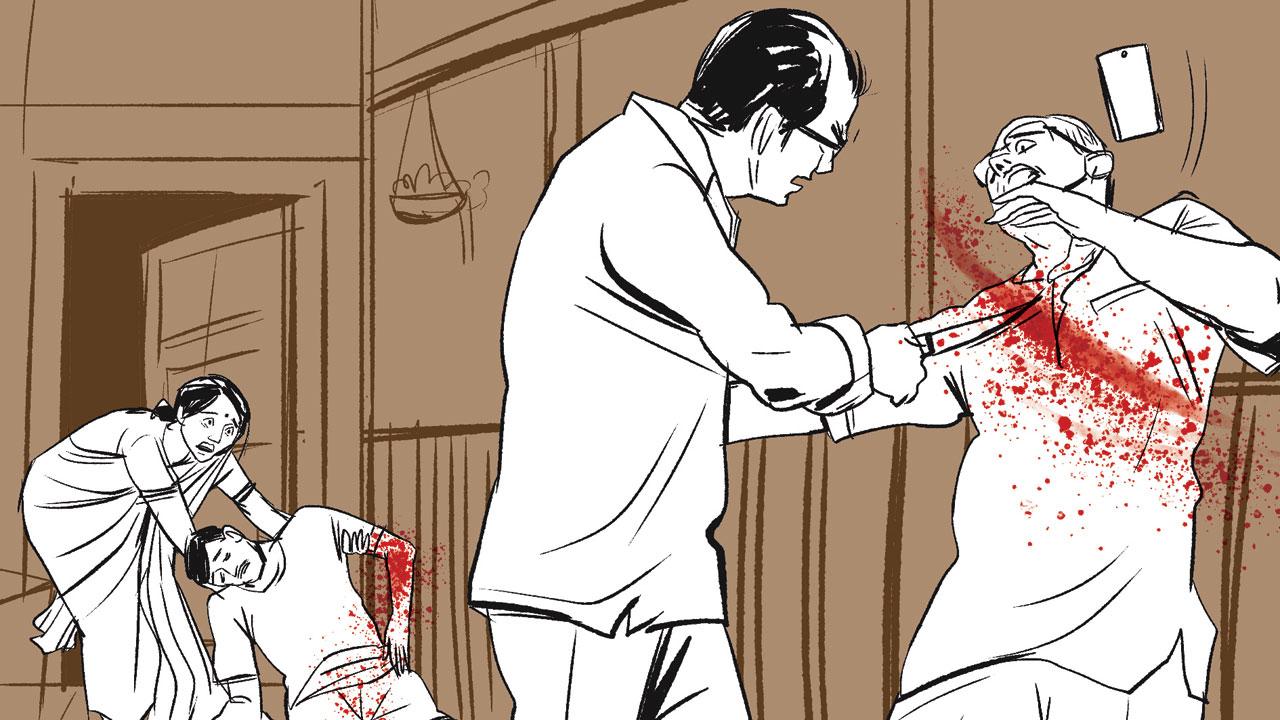 Meanwhile, Rakshaben noticed Waghmare lying hurt right in front of her house and pulled him inside and locked the doors, he recalls, adding that she gave him first aid. At last, Gala attacks Ilaben's husband Jayendrabhai Mistry, 77. Illustrations/Uday Mohite