As Ram Navami sees clashes for a second successive year, locals demand police action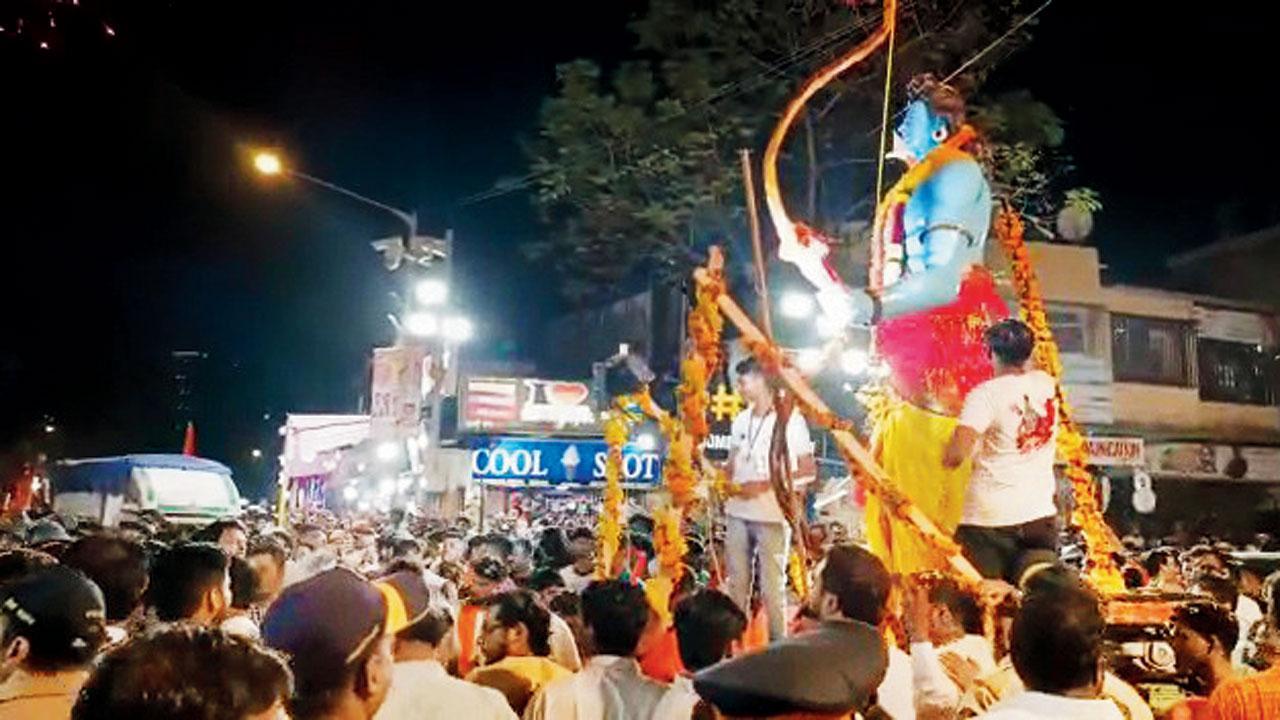 The police have arrested 21 people so far and are examining CCTV footage to nab the others involved
Tension briefly prevailed due to a confrontation between two groups during a Ram Navami procession in Malwani on Thursday night. The situation was diffused thanks to people from both sides who ensured that things did not escalate. The police then dispersed the crowd using mild force. This is the second year in a row when such an incident occurred at the spot.
 
The police, however, had more manpower compared to last year. According to police sources, the procession began about 4 pm at Mhada Colony and was supposed to end at a ground at Bafera Nagar. By 6 pm, thousands of devotees had joined in, including several BJP politicians and local leaders.
The confrontation took place about 9 pm when the procession passed at Gate No. 5 of Hazrat Ali mosque. Joint Commissioner (law and order) Satya Narayan Chaudhary; Additional Commissioner (north region) Rajeev Jain; DCP (Zone XI) Ajay Kumar Bansal; and cops of nearby police stations were present.
ADVERTISEMENT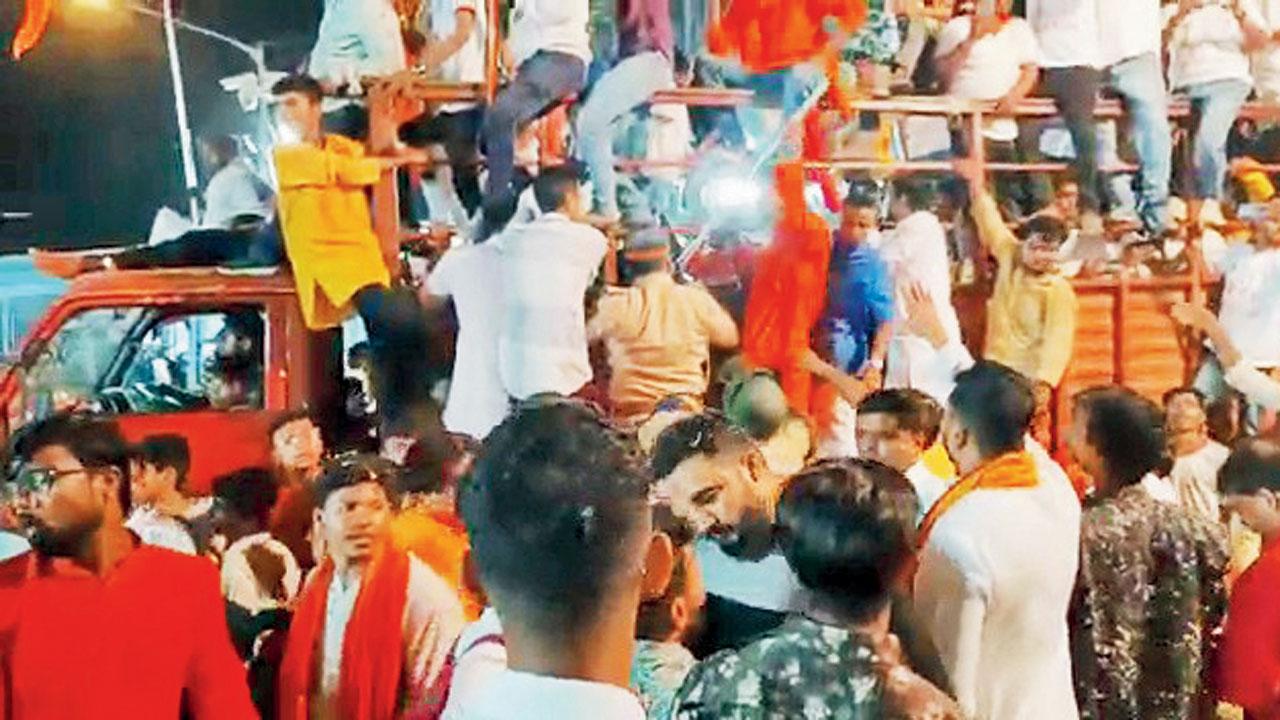 The police had to execute a mild lathi-charge to clear the crowd
As the size of the mosque is small, hundreds of devotees were performing namaz near the Savera Heights building. The police asked the procession organisers to lower the volume of music when their truck reached the front gate of the mosque. But, the situation heated up. The police then executed a mild lathi-charge to clear the large crowd on the road. A few people allegedly suffered serious injuries.
Also Read: Maharashtra: Police arrest 56 in Jalgaon clash incident
"Last year, an attempt was made by anti-social elements to create a frenzy, but the cops took timely action, foiling their plans," a cop said. Locals said in recent times, efforts are being made to communalise Malwani. "Some anti-social elements, especially those who spread hate in the name of religion, are conspiring to ruin the spirit of brotherhood. The police should take strict action against such people without any discrimination and political pressure," said Zubair Hashmi, a local resident.
DCP Bansal said though there were sufficient cops at the spot, anti-social elements tried to endanger communal harmony. The situation was eventually brought under control, he said. "We have filed a case under Sections 353 and 332 of the IPC and those pertaining to rioting against 300 to 400 people so far. We have arrested 21 people and are examining CCTV footage and are searching for the rest," he added.