He had written to community secretary, who says he was going to hold a counselling session with them, but before that murders took place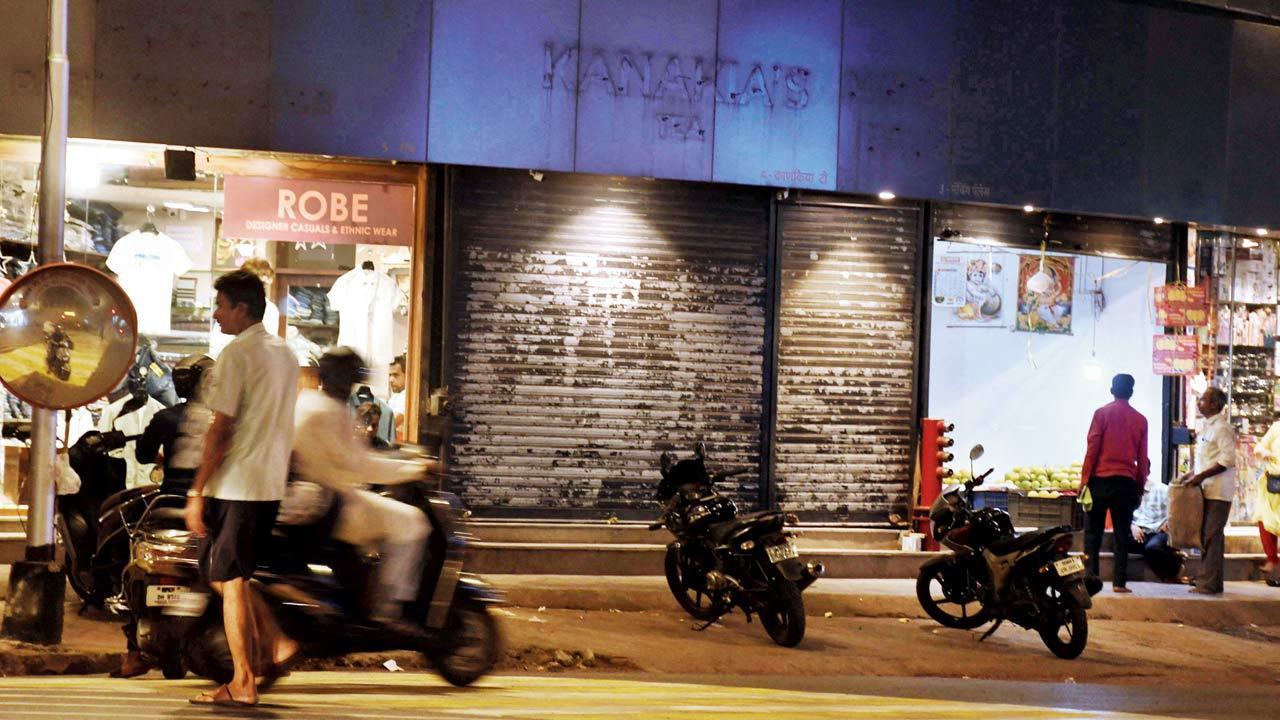 Chetan Gala and his brother had rented their shop, Matching Palace, at Girgaon. Pic/Ashish Raje
As Grant Road killer Chetan Gala's wife had left him and taken their children along with her due to various issues, he had approached his community's secretary seeking help.
In February, Gala wrote to the Shri Vagad Visa Oswal Chovisi Mahajan secretary about their problems. Shri Vagad Visa Oswal Chovisi Mahajan Secretary Arvind Sawla said, "We help families solve their issues. We had received a letter from Chetan Gala about his wife leaving their home with their kids, and their issues. He had requested us to intervene so that his wife, Aruna, and kids return home. He also told us that he had a shop called Matching Palace at Raja Rammohan Roy Road at Girgaon but due to COVID-19 he shut it. He used to earn lakhs of rupees but his income became zero due to the pandemic. In his letter Gala had also mentioned this as one of the reasons that his wife left home."
ADVERTISEMENT
Also Read: Mumbai Crime: 'He tried to kill 8-year-old boy, too'
"In this regard we had also talked to Gala's relatives to solve the issues. After getting all the details we had decided to hold a counseling meeting with Gala and his family but before that these murders took place," Sawla further said.
According to shopkeepers in Girgaon, Gala and his brother owned a garment shop,  Matching Palace, which was very popular with female customers there. They sold nightwear, blouse pieces and offered fall, beading services for sarees. With their wide range of collections and precision in their work, they were one of the busiest shops in the area. However, post COVID they incurred huge losses and had to shut shop. Later the owner of the shop gave the Galas the option of running their business from the second floor of the apartment. Following this, the Gala brothers decided to rent their shop."