mid-day speaks with automobile experts who conducted speed and safety tests of different types of vehicles earlier this year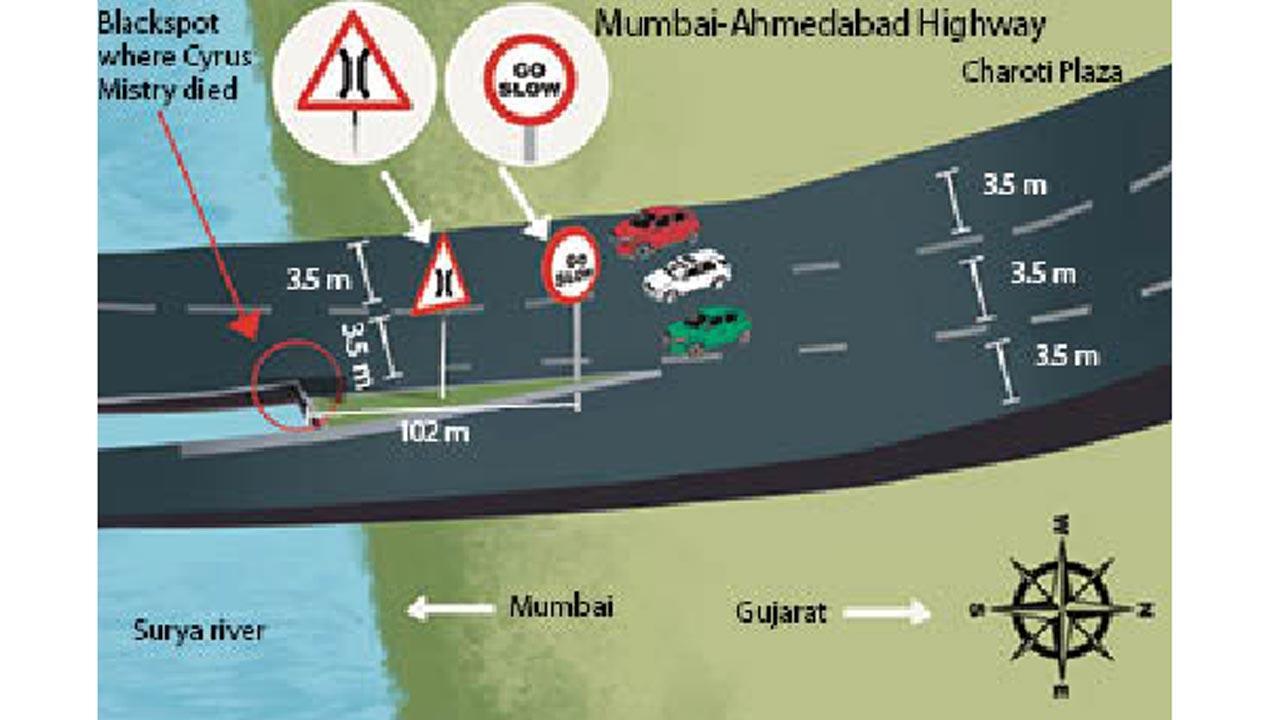 Graphic/Uday Mohite
With the aim to find out how long it takes for vehicles to come to a complete stop after applying brakes, mid-day spoke to automobile experts who conducted speed tests on all types of vehicles at Kharghar and Palghar area earlier this year. The experts shared official data of the tests. 
Premium Luxury SUV cars
Premium Luxury SUV cars, like the Mercedes carrying Cyrus Mistry, weigh around 2,500 kg. An auto expert on the condition of anonymity told mid-day, "Premium Luxury SUV models have premium safety measures. If such a car is running at 100 kmph speed and the driver applies brakes, it will completely stop in 2.7 seconds after covering around 36.5 metres. This is a very impressive brake system for such heavy SUVs."
"We are assuming that in the Cyrus Mistry case the driver didn't get the chance to apply a break due to the bad road design. We also checked the distance between the three-lane road and where it turns into a two-lane one, which is around 100-150 metres. This is an unfortunate incident and the driver is not at fault at all," an auto expert explained. 
Entry level SUV cars
Another auto expert said, "We conducted tests on entry level SUV models which weigh around 1,800 kg. During the test we saw that the car takes around 3.3 seconds to come to a halt, that is 0 kmph, after applying the brake while running at 100 kmph speed. In this time, the car covers 47.8 metre."
Mid-sized SUV cars
"We also conducted tests on mid-sized SUV cars which have a weight of around 950-1,100 kg. These cars take 3.38 seconds to arrive at 0 kmph from 100 kmph speed and the distance required for the same is 42.04 metre," the expert added.
Hatchback cars
Another auto expert told mid-day, "We also conducted speed and safety tests on Hatchback cars (850- 1,000 kg). This type of cars need 3.1 seconds to come to a halt from 100 kmph and cover a distance of 43.1 metres during that time."
2,500
Weight in kg of car carrying Cyrus Mistry, which usually stop in 2.7 seconds of braking