The Kalachowkie police will write to forensic experts at KEM about the findings of the CT scan and whether the injuries occurred before death or after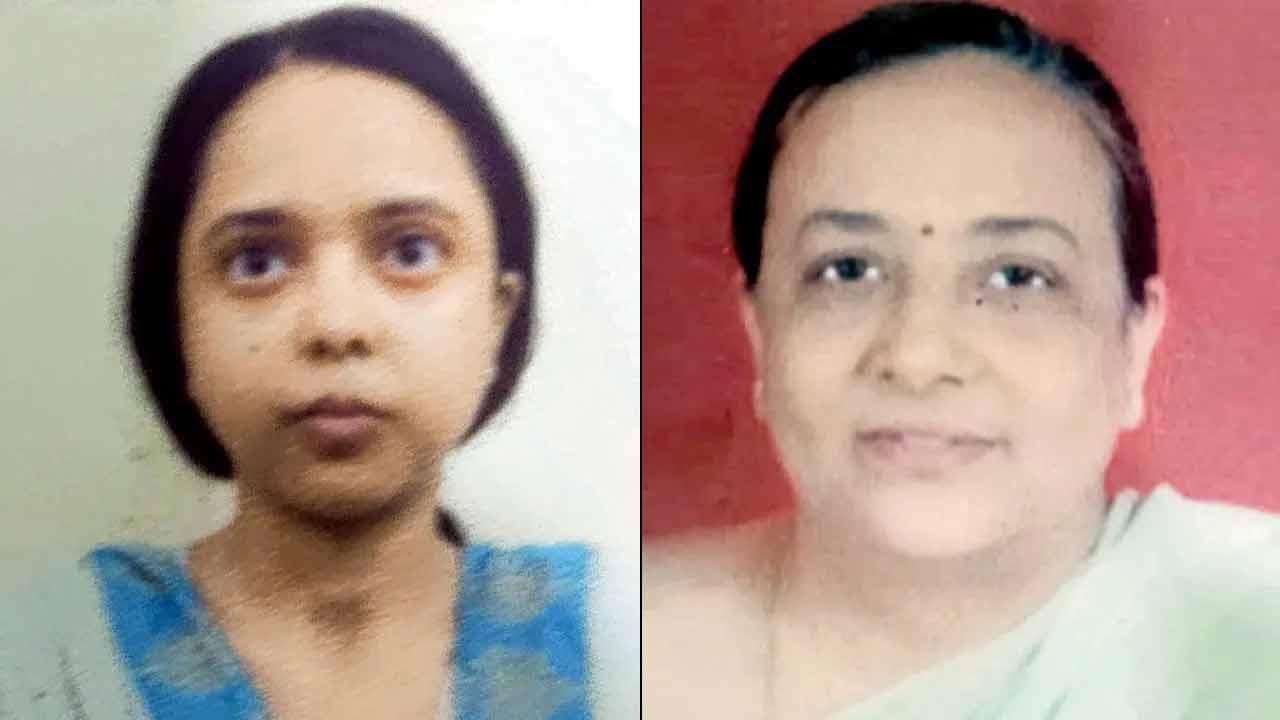 The accused Rimple Jain, the deceased (right) Veena Jain
The Kalachowkie police, who are investigating the murder of 55-year-old Veena Jain, allegedly by her 24-year-old daughter Rimple, are going to send a list of questions to the forensic team at KEM Hospital, to get a more clear idea about the injuries on the deceased's body.
mid-day had reported the findings of the post-mortem by a 5-member forensic expert panel of KEM Hospital on April 4. The findings revealed that apart from a head injury, Veena Jain sustained multiple injuries to her body. The significant injuries were fractures of the hyoid bone (bone in the neck) and multiple fractures in the rib cage.
ADVERTISEMENT
Also Read: Lalbaug murder case: 'Injury marks all over body, signs of strangulation'
The body which was decomposed, was examined under a CT scan and this found many injury marks. The CT scan images are able to provide a cause of death in over 90% of cases without the need for a traditional autopsy. However, the expert panel has sent the bones for a histopathological analysis.
"We have received the detailed PM note from KEM Hospital. The extent of injury marks are a bit surprising. The interrogation of the accused had given us the understanding that the deceased fell down from the common toilet area, and after that she was killed by her daughter (Rimple). But the PM note reveals multiple injuries all over the body. This indicates she might have been strangulated, badly beaten too," said a senior police officer.
The Kalachowkie police will hence send a list of questions to forensic experts seeking their opinions on the injuries, fractures found in the CT scan. The cops will seek details such as whether the injuries have occurred before death or after death. DCP (Zone 4) Dr Pravin Mundhe said, "We need more clarity over the findings of the CT scan, hence we will soon send a list of questions."