Vigilance on speeding and overloading not strict, which highway cops attribute to low manpower; request with home dept pending, says MSRC official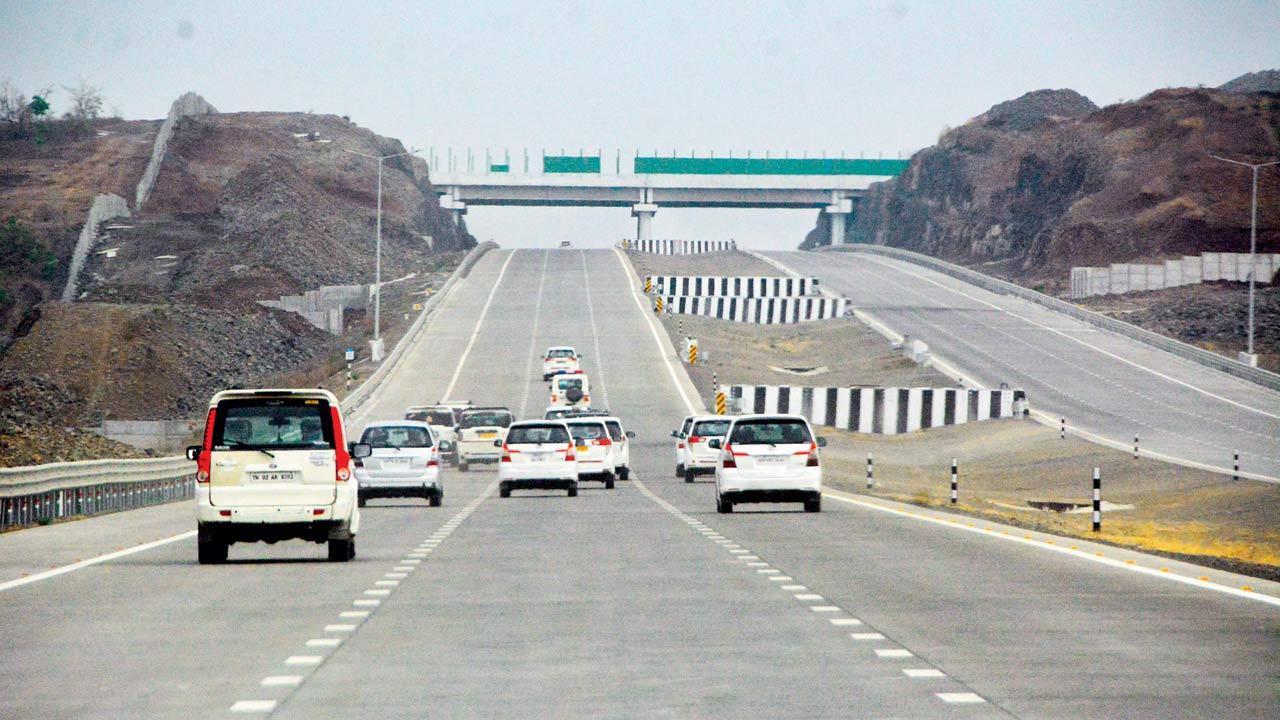 The Nagpur-Shirdi stretch of the six-lane Samruddhi Mahamarg was inaugurated on December 11. File Pic/Sameer Markande
The Maharashtra State Road Development Corporation (MSRDC) has collected about Rs 84 crore in toll fee from over 12 lakh vehicles since the launch of Samruddhi Mahamarg in December. The 520-km stretch of the expressway still lacks basic facilities for the drivers, like eateries and toilets, which some have pointed out is one of the reasons behind 140 accidents in just three months. Other problems are overloading and speeding, thanks to lack of vigilance from the Regional Transport Office (RTO) and the highway safety police.
"There is no garage for even minor repairs; no parking lot, toilets and eateries for drivers to take breaks. Wayside amenities (WSA) are important on a long stretch to fight off fatigue, or else the driver will lose alertness. The government has only opened the toll plazas and petrol pumps, what about the amenities? Why does no one talk about WSA whenever there's an accident on an expressway?" asked Sandip Pise, a resident of Shivni Pisa village in Buldhana district.
ADVERTISEMENT
What Nos. say
The Nagpur-Shirdi stretch of the six-lane Samruddhi Mahamarg was inaugurated on December 11 and the highway police's data shows 16 people have died in 91 days. Sanjay Yadav, joint managing director (II), MSRDC, told mid-day he has requested the State Transport commissioner to conduct checks on the overloaded vehicles. "The recent Buldhana accident was sad and unfortunate. We have a great challenge in dealing with such accidents as well as educating the travellers on safety precautions for driving on expressways. MSRDC, RTO, Highway safety police, 108 ambulance service will have to work together to improve," Yadav said.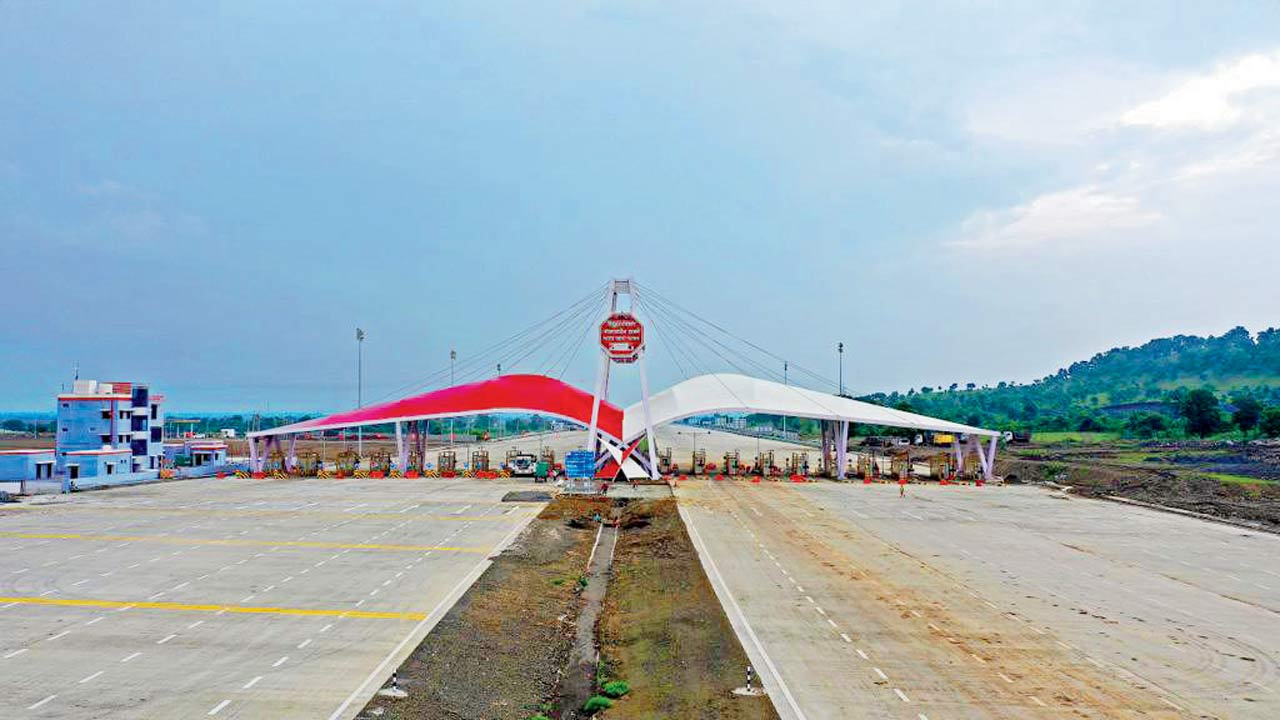 The operational stretch of the Samruddhi Mahamarg only has petrol pumps and toll booths
"Until last month, 45 people were seriously injured in 22 accidents, while 96 people sustained minor injuries in 52 accidents, and 54 accidents took place, all on the expressway in which, thankfully, none was injured," a cop from the highway police told mid-day. Even wild animals have been killed in many accidents. "Absence of a fence allows wild animals, like nilgai and monkeys, to wander off to the expressway. The authorities concerned must create a boundary," said Pise, who witnessed the recent fatal accident involving an overloaded car in Buldhana district.
Also read: Maharashtra: Six killed as car hits divider on Samruddhi highway
'Need more manpower''
A senior highway police officer, requesting anonymity, said that additional manpower is required for the 520-km stretch. "We have written to the state government, requesting additional manpower for the deployment on the Samruddhi Expressway. As the home department is yet to decide on our proposal, we are functioning with limited manpower," the officer added. The speed limit on the expressway is 120 kmph, but Pise said drivers exceed the limit for a thrill. In some cases, drivers get into an accident while trying to save wild animals crossing the expressway, he added.
'Process to build WSA on'
Although plots have been finalised to build WSA, not a single one has been built. At least R50 crore is required to start one amenity, said an MSRDC official. Bharat Bastewad, general manager (Lands), MSRDC, told mid-day, "The paperwork for WSA has been done. The land for 16 amenities has been decided. We floated tenders over the past six months, but did not get a good response from bidders. On our third call recently, we were able to finalise the contractor. Now, we will visit the land allotted for WSAs on the Expressway along with the bidder, who will start the work."
"On the 520-km stretch, 13 of the 23 petrol pumps are operational. For now, we have made temporary arrangements for tea, snacks, fast food, water, toilet, etc. at the petrol pumps," Bastewad said. When asked why the authorities were in a hurry to open the expressway when no WSA was built, Bastewad said, "Such infrastructure projects are made operational if 70 per cent to 80 per cent of the work is complete. We were not in a hurry at all." "We hope that all the amenities will be made operational in the next six months and people will have no complaints about drive fatigue," he added.