13-km-long stretch, referred to as package 14, also comprises two viaducts, interchange and toll plaza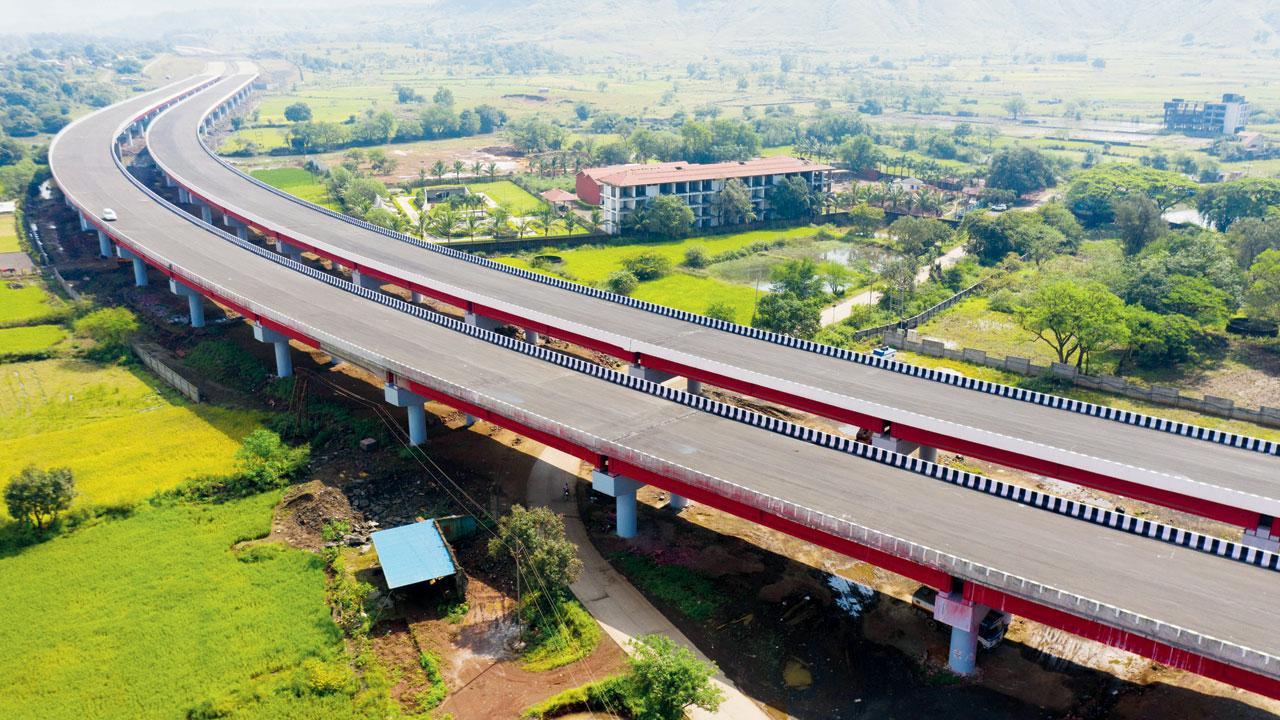 Viaduct I
While the first phase of the Samruddhi Mahamarg, from Nagpur to Shirdi, has been thrown open for the public, work on the project's 13.1-km-long package 14—which comprises India's widest road tunnels—is also nearing completion.
Each of the two tunnels, which pass through Igatpuri's Kasara ghat section, is 7.78 km long and 17.6 metres wide and comprises three lanes in both directions. They are the longest tunnels in the state. The crucial package, which also comprises two viaducts, an interchange, a toll plaza, multiple cross passages and box culverts, will connect Pimpri Saroddin and Vashala Budruk.
ADVERTISEMENT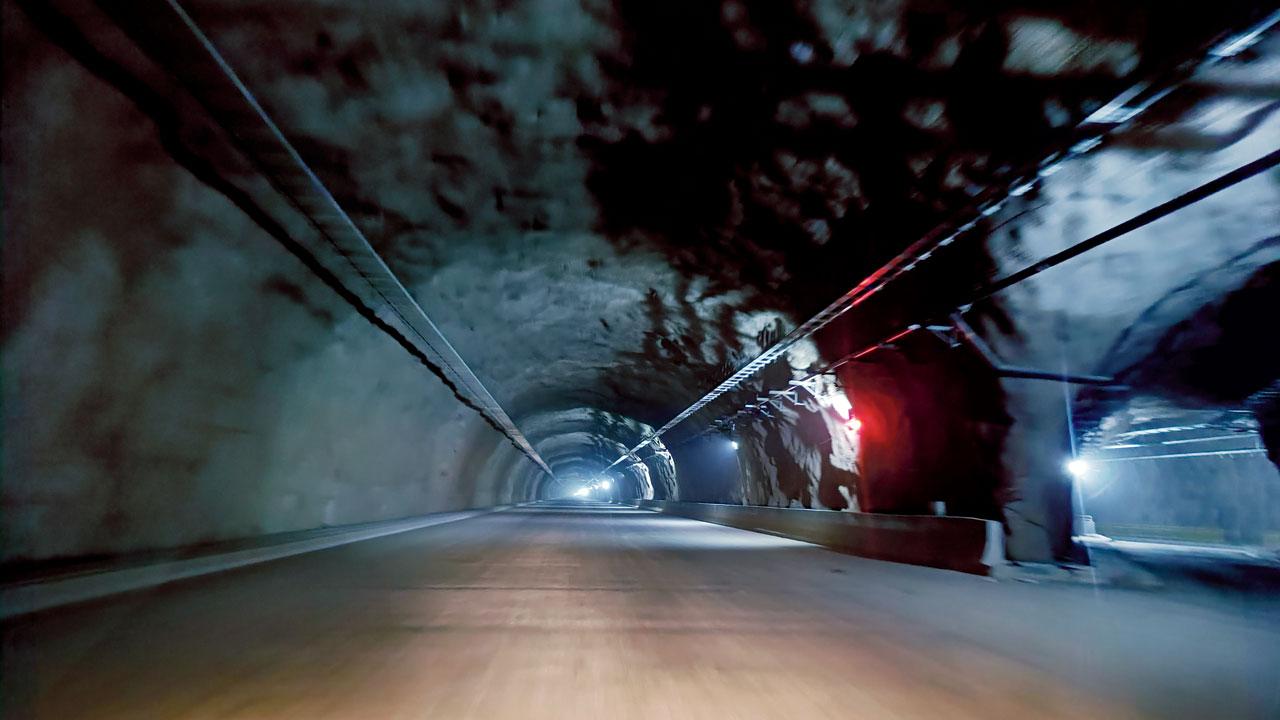 A tunnel that comprises package 14 of the Samruddhi Mahamarg expressway
K N Mallikharjuna Rao, executive vice-president and BU head (hydro and underground) of the firm undertaking the work, Afcons Infrastructure, said, "The work on this package is nearing completion. The tunnel's civil work is complete, and mechanical, electrical, and plumbing (MEP) work is in progress. The Viaduct I structure work has been completed. In Viaduct II, one lane (LHS) has been completed. On the other lane (RHS), cantilever form traveller (CFT) segment work has been completed, and extended span deck slab work is in progress. Finishing works such as crash barriers, expansion joints and painting work are being done "in parallel."
Also read: Samruddhi Mahamarg's first casualties: langur and blackbuck
He added, "The major focus of our execution was on the twin tunnels, which were completed in a record two years despite the pandemic. They are equipped with modern ventilation, firefighting, and safety systems." Disposing of muck generated during excavation in the forest area was challenging. During the COVID-19 lockdown, identifying and sourcing vendors was another difficult task. A large portion of the project execution area (Viaduct II) fell under the forest area. "There were no available approach roads; hence, we had to construct temporary ones through the narrow and steep ghat section after getting the necessary approvals. In summer, we faced acute water shortage," said Rao.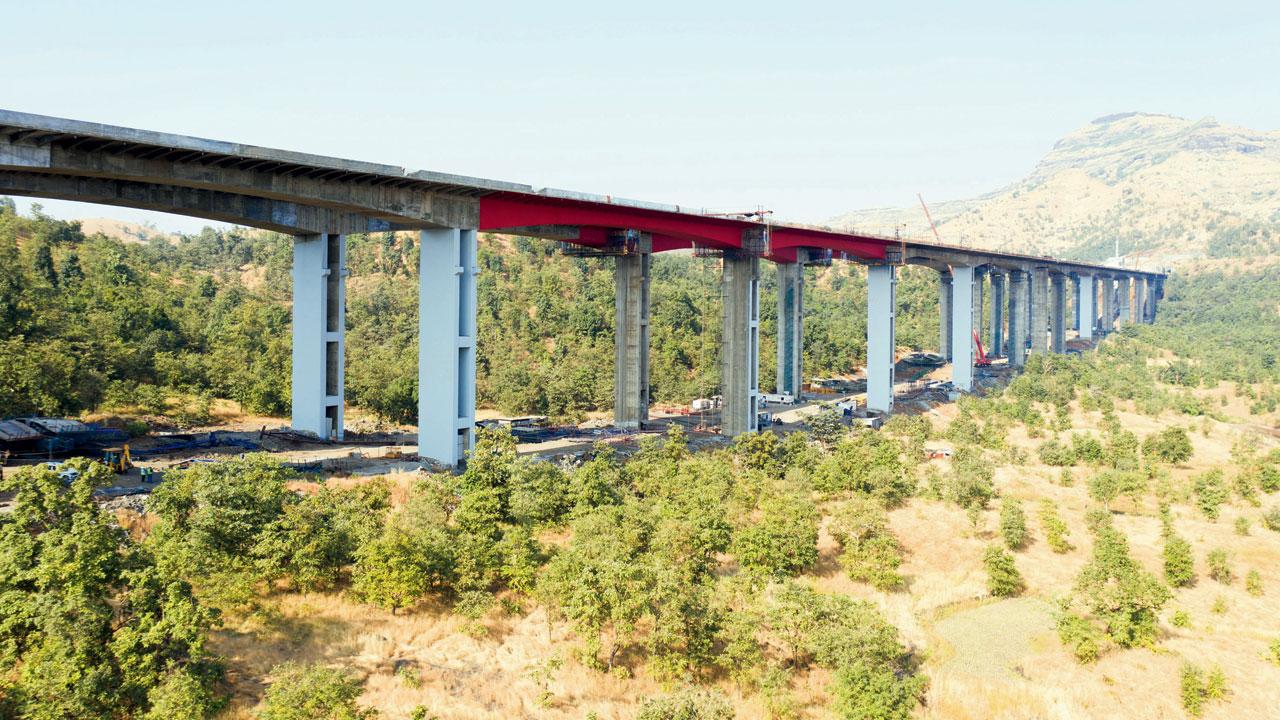 Viaduct II
There were also difficulties in tunnel construction as the contractor had to navigate the steep slope of the ghat. Initially, two vertical shafts were planned for tunnel construction. After a detailed review, one of them was changed to an inclined shaft, which facilitated tunnel excavation by providing multiple openings. The inclined shaft can now be used as an escape tunnel in case of emergencies.
The tunnels have cross passages—26 in total—every 300 metres to facilitate evacuation during emergencies. Also, every 750 metres there are lay-by areas to park breakdown vehicles. The tunnels are equipped with advanced fire protection systems. A high-pressure water mist system is being used, a first for any Indian tunnel.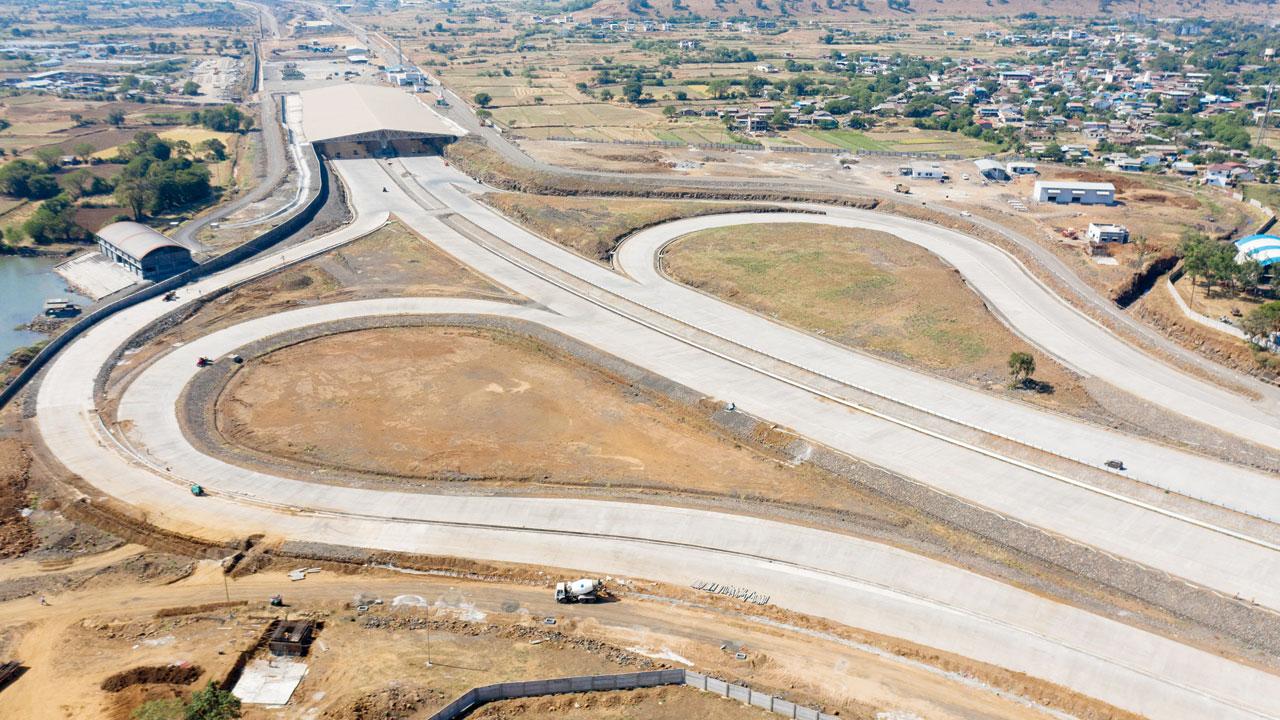 The interchange of package 14
Afcons has constructed the world's longest highway tunnel, 10,000 feet above sea level, in Manali in a joint venture with Austrian firm Strabag. It has also built tunnels of the biggest diameter in the Himalayan region for Himachal Pradesh's Pandoh-Takoli highway bypass. Nagpur-Mumbai Samruddhi Expressway will reduce travel time from Nagpur to Mumbai. Do you agree?