On February 10, mid-day reported about rods jutting out of the staircase and from the metal sheets at the edge of platforms, posing a grievous threat to commuters. The report also pointed out the possible misuse of stairs built on either side of platform no. 3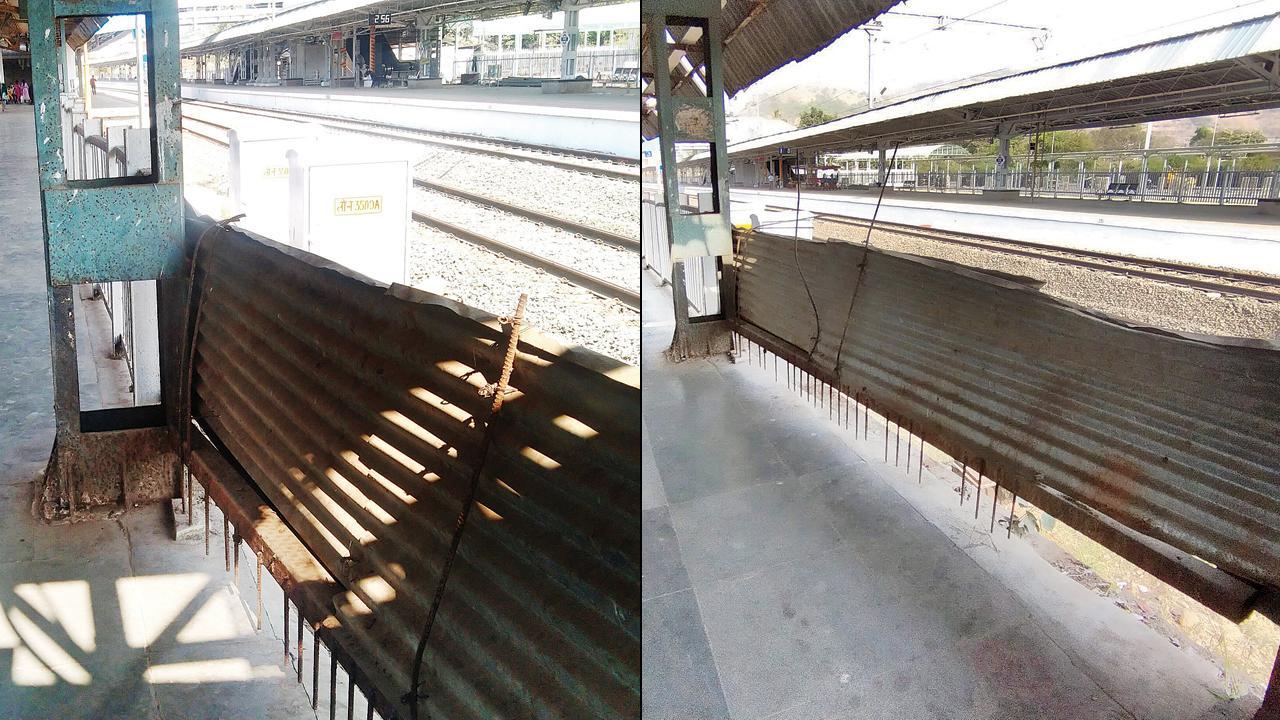 The hazardous protruding iron rods have been removed (right) the rods that were jutting out of a metal sheet on a platform at Kalwa station on February 10
Over the past three months, mid-day reported three serious issues that posed a threat to commuters and also caused great inconvenience. Finally, the Railways has addressed all the concerns. The hazardous rods at Kalwa station have been removed, work on levelling Sandhurst Road station platform is nearing completion and work on escalators at Mumbra station has also begun.
 
On February 10, mid-day reported about rods jutting out of the staircase and from the metal sheets at the edge of platforms, posing a grievous threat to commuters. The report also pointed out the possible misuse of stairs built on either side of platform no. 3. Commuters could have seen that as an opportunity to easily cross the tracks, risking their lives. Central Railway teams moved quickly and removed all the rods protruding near platforms and under the staircase, and levelled the surfaces. The stairs have also been demolished.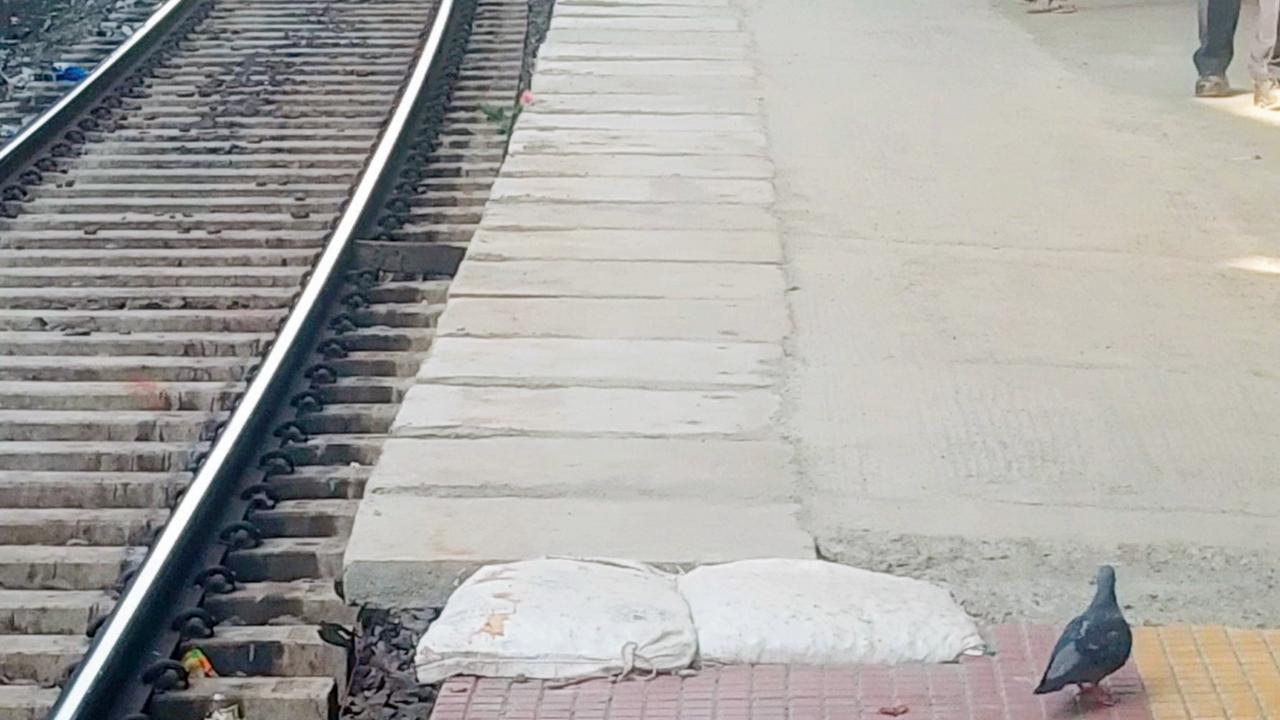 The gaping space
In December, mid-day reported about the gaping space between the edge of the platform and the train at Sandhurst Road, posing a serious threat to people's lives. The railways has almost completed the work, which started late December following this paper's report, to extend the platform's edge. mid-day had found the gap quite wide at the point of the curve. Officials said the station has a peculiar curve and the height was frequently increased, but tracks are raised every year during regular maintenance and because of flooding.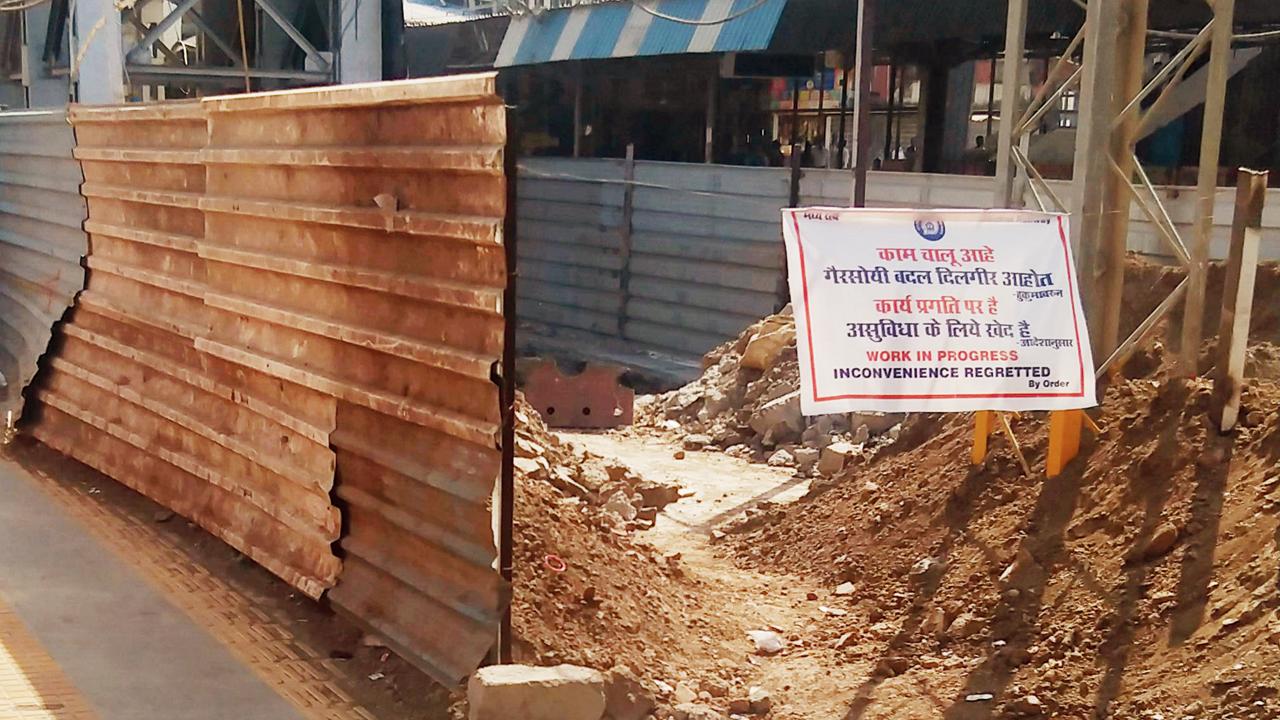 Work to level platforms at Sandhurst Road station is almost complete; work on escalators begins at Mumbra station
Mumbra to get escalators
While Mumbra got a brand new station this year, commuters were unhappy owing to the missing escalators or lifts, even though the material to build one was lying right outside. Officials had blamed a land dispute for not starting the construction, as reported by mid-day on January 28.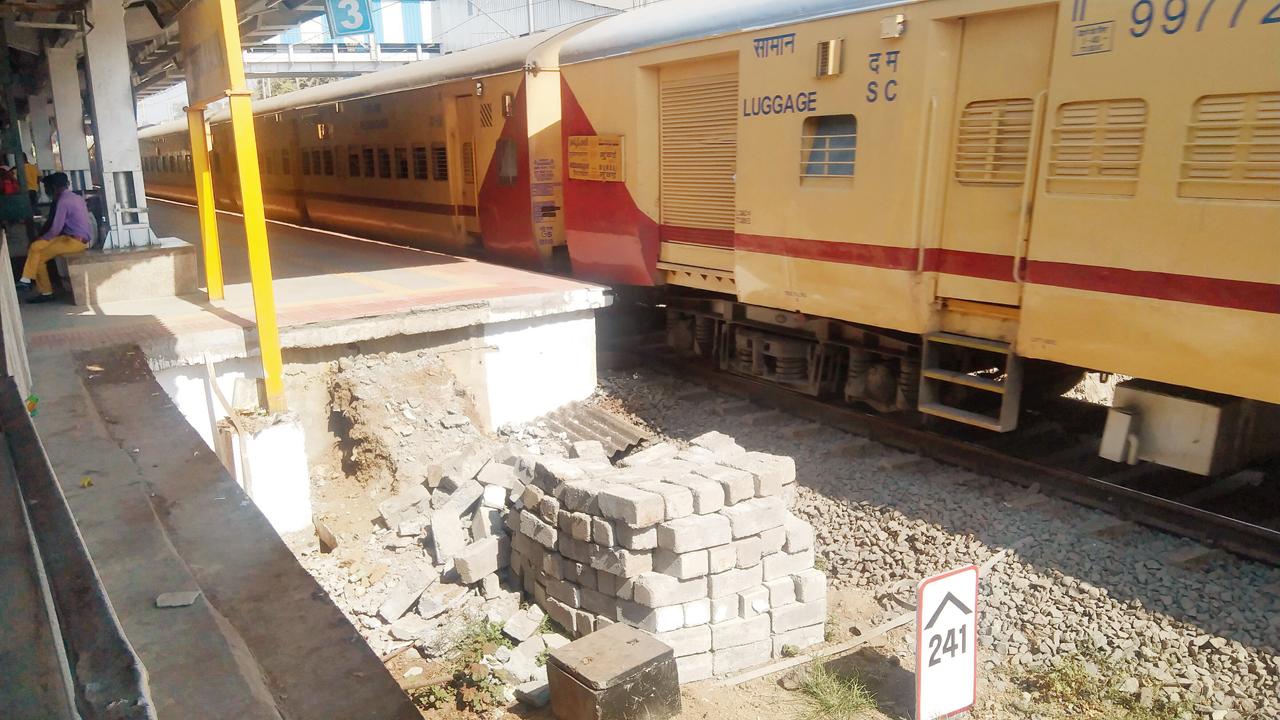 The Railways removed the stairs on platform no. 3 that commuters could have used to cross tracks, risking their lives
In the absence of escalators or lifts, senior citizens, people with disabilities and pregnant women were facing problems walking up and down the stairs. The land dispute has been resolved now, and the station will now get three escalators; including one on the new platform, said railway officials. Two lifts—one each on platform no. 1 and no. 2—will also be built at Mumbra station for which the work has begun.
03
No. of escalators that Mumbra station will get