Rlys constructed its part of the bridge by 2014 but the civic body took six years to finish the rest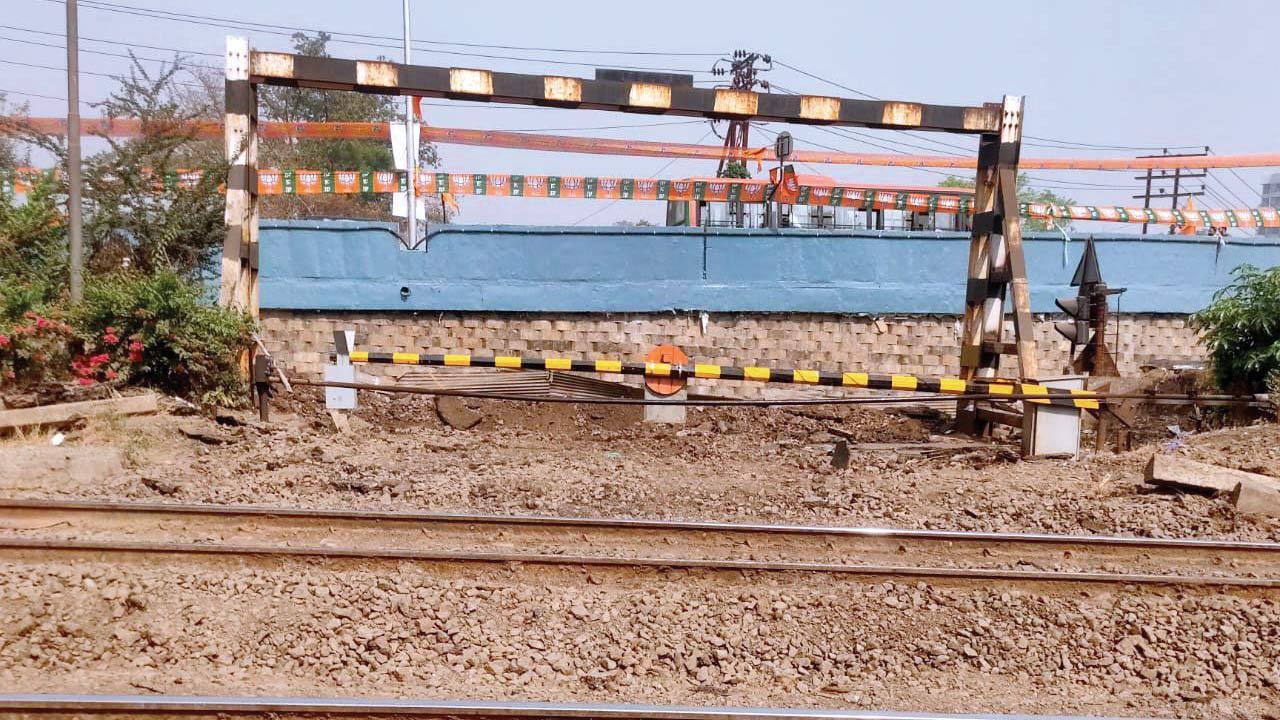 The level crossing at Ambivli was one of the busiest on the CR section
One of the busiest level crossings on the Central Railway (CR) suburban railway network — Ambivli — which used to delay a number of long-route as well as local trains everyday, has been shut permanently as a long-pending road over-bridge at the site is ready. The part of the bridge to be constructed by the railways was completed in 2014 but the local civic body took over six years to complete the rest due to land acquisition issues.
A senior divisional railway official said, "On the CR Mumbai section, three level- crossings at Kalva, Diva and Ambivli used to delay over 55 trains by more than five minutes every day as they opened every 15-20 minutes. The closure of the Ambivli one is a big achievement. While planning started around 2010-11, the railway portion of the road over-bridge in the area was completed in 2014. The Kalyan-Dombivli Municipal Corporation was unable to complete the approaches due to land issues and a subsequent legal case, and it was finally completed in February this year."
Central Railway's chief public relations officer Shivaji Sutar said crossing number 47 between Shahad and Ambivli was one of the busiest gates on the Mumbai suburban section. 
"The total length of the road over-bridge is 707 metres and it is 7.5 metres wide. After completion of the bridge, the level crossing gate was closed permanently on March 27 this year. The gate always required monitoring by six gatekeepers and three RPF staff, so besides saving manpower, the closure enhances overall safety and avoids detention/delay of trains," he said.