AC locals have been a hit with one section of commuters, but the NCP is opposed to them, saying they are anti-working class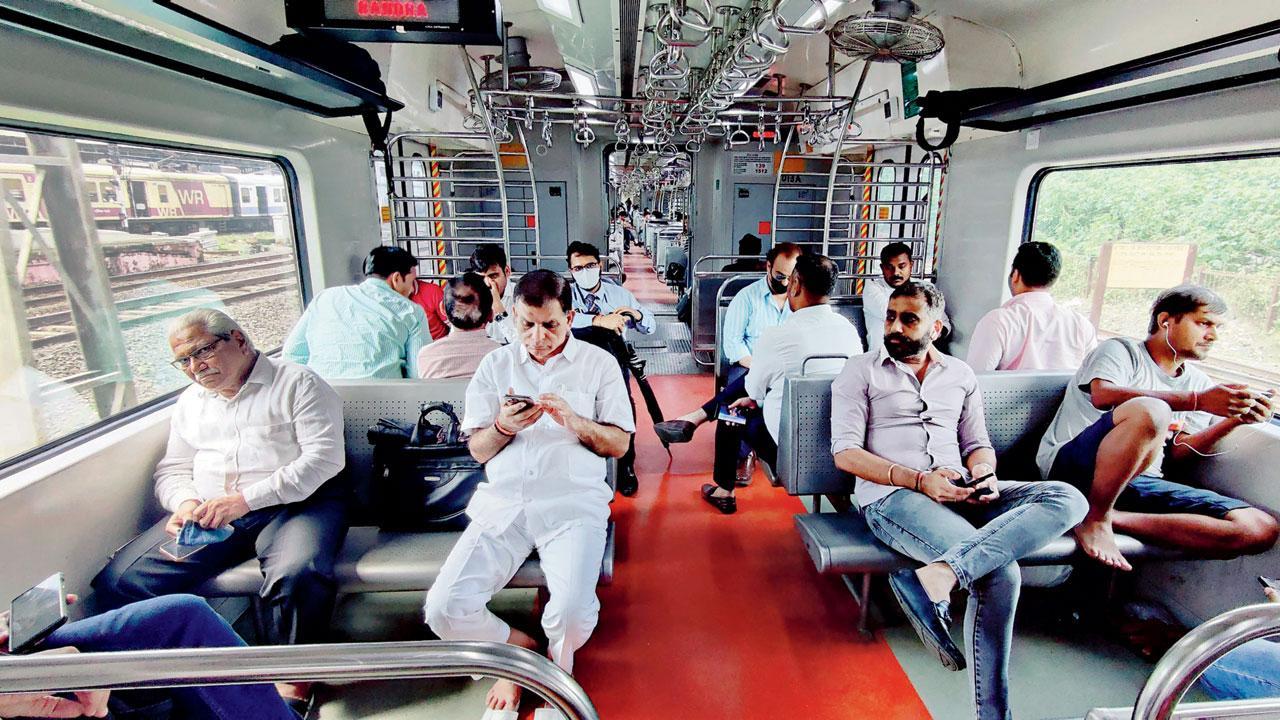 AC local services have been a hit with commuters on the Western Railway with demands for more services. Pic/Nimesh Dave
The Western Railway has lived up to the expectations of its commuters and announced 31 new AC local services. The new timetable will come into effect from October 1. The move comes when Central Railway has withdrawn 10 AC local services under political pressure. Of the 31 AC services, eight are new while the rest are replacing existing regular locals. Currently, WR operates 48 AC services on its suburban section between Churchgate and Virar.
To boost the capacity of existing regular services, WR is also increasing the number of 15-car rakes from 79 to 106. These 15-car trains will also run on Saturdays. With this, the total number of suburban services will increase from 1,375 to 1,383, including 112 on the harbour line.
Also read: SC to hear pleas against Jallikattu, bullock cart races on November 22
Apart from the increase in 15-car services, an additional provision has been made to further augment 93 services which will be done in a phased manner or receipt of additional 15-car trains. Since August 2022, Mumbai's AC local trains have become a political tool with NCP president Sharad Pawar calling for complete withdrawal of AC local trains from the city and restoration of regular services for the working-class commuters of Mumbai. 
However, AC local trains have been a hit with commuters on the western suburbs with demands for more services. As per ticketing statistics, AC local trains have been doing well on the ticketing front.  Currently, CR runs 56 AC services with four trains and WR 48 services with four AC trains. As per August ticket figures, 17,19,659 passengers used the AC local service on WR and 12,37,579 on CR. The first AC local train in Mumbai started on December 25, 2017 on Western Railway.
48
Existing AC services on Western Railway Are you happy with BEST services in Mumbai?