Elevated mega decks and linking of foot overbridges at both the stations will allow seamless integration with Metro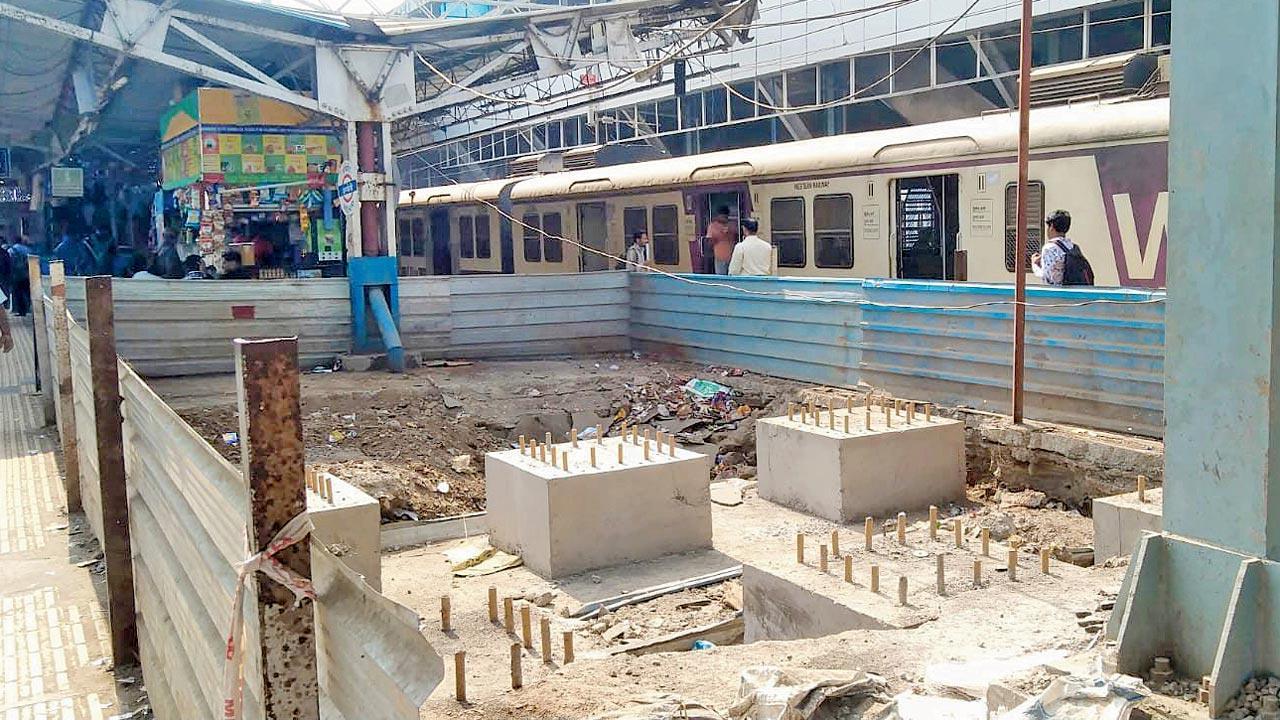 Andheri station will get a concourse on the east side of the station, which will connect to all FOBs and integrate the railway station with the Metro station
The Railways are now speeding up the upgradation of their stations which are seeing more footfall since the inauguration of Metro Lines 2A and 7. The upgradation work of two key suburban railway stations—Andheri and Ghatkopar—which are connected to Metro Line 1 is now at an advanced stage and is expected to be complete in a year.
Elevated mega decks and linking of foot overbridges (FOB) at both the stations as part of the upgrade will allow seamless walkway for commuters to go to any platform.
ADVERTISEMENT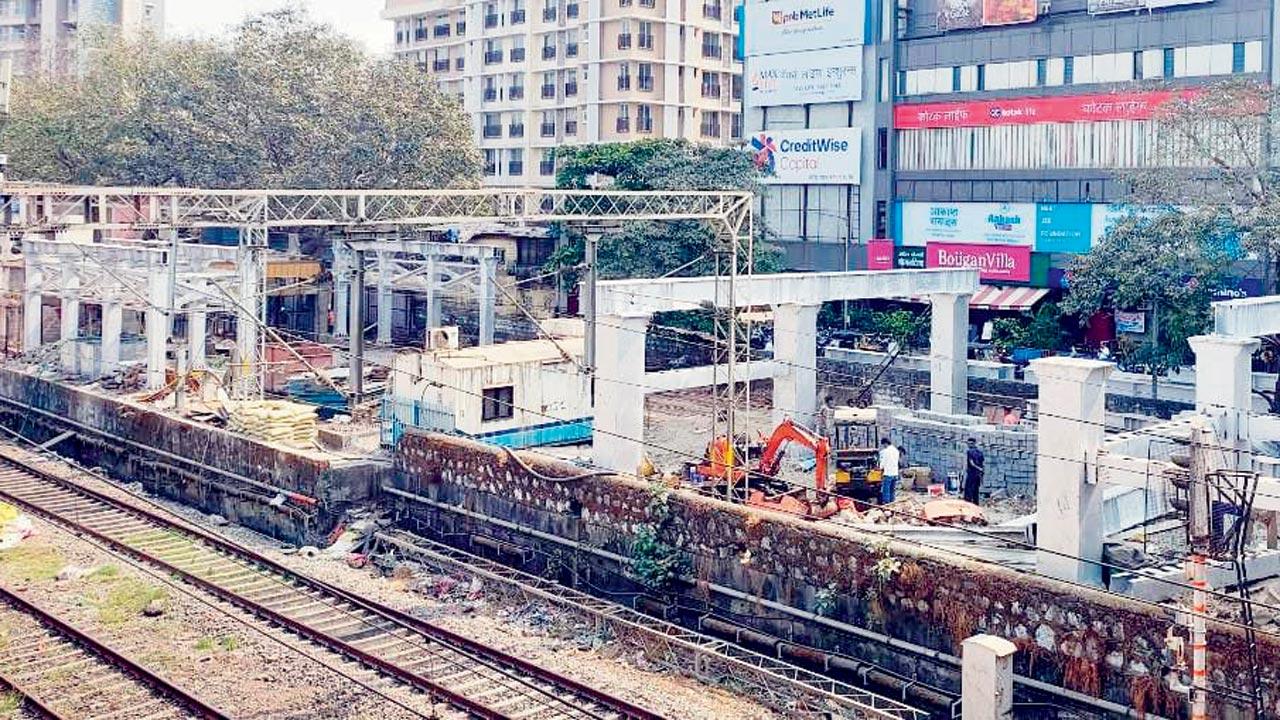 A 45-m long east deck is coming up at Ghatkopar station
At Andheri station, work is currently on at the north end to link the new FOB to the central bridge with an elevated deck. A huge elevated deck is coming up at Ghatkopar station which will be linked to the central bridge where Metro and railway commuters gather. 
Also Read: Mumbai Metro 2A and 7: Affordable and convenient rides for the common man, say commuters
Concourse to connect all FOBs
A senior railway official said that as part of the upgrade, Andheri station will get a concourse on the east side of the station, which will connect to all FOBs and integrate the railway station with the Metro station. Further, the entry to the station, along with drop-off and pick-up points, has been planned at the Versova Marg Road to ease the congestion on the existing entrance. The deck will be integrated with skywalks on Swami Nityanand Marg.
Further, a roof, similar to the ones at Churchgate and Chhatrapati Shivaji Maharaj Terminus, is planned above the suburban platforms to shield commuters from rainwater and direct sunlight.
7-point upgrade at Ghatkopar 
At Ghatkopar, work on the east side is expected to be complete by December 2023. Following mid-day's report on the mega crowd at Ghatkopar, Mumbai Railway Vikas Corporation officials said they are constructing a 75-metre long and 12-m wide FOB and a 45-m long east deck at the station under trespass control works of Mumbai Urban Transport Project (MUTP)-3. The overall seven-point plan consists of three new 12-metre FOBs, all linked by an elevated deck and an additional skywalk along the road for seamless passenger movement. Of the 10 foundation works for the upgrade, eight are already complete. In addition, 48 of the 53 columns have been fabricated and 37 have already been erected. Foundation work is currently on platforms 2/3. 
The expected deadline for the FOB and the east deck is November while that for works on the west side of the station is December. 
Dec
Month when Ghatkopar station work is set to be completed