She has undergone intensive training for the route for the past one month. The crew learning process involves signal observance, hands on new equipment, co-ordination with other crew members, observance of all parameters for running of a train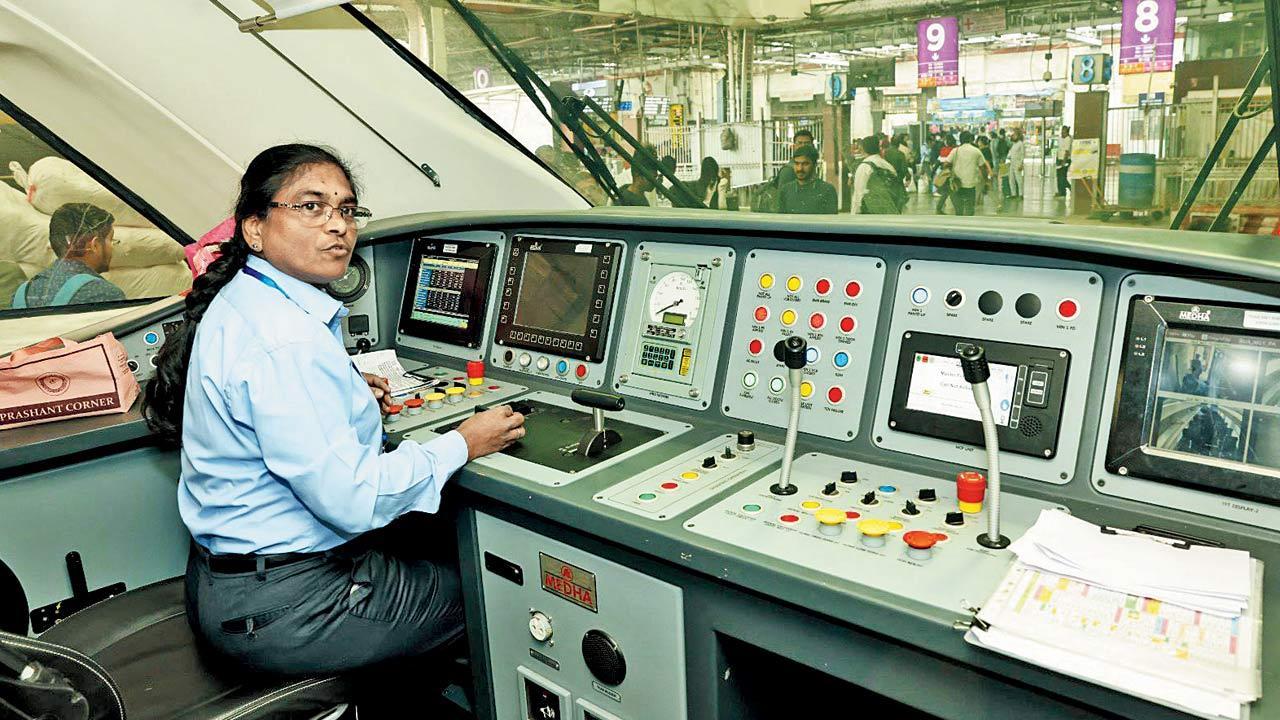 Surekha Yadav in the Vande Bharat Express
Surekha Yadav, Asia's first woman loco pilot, on Monday took over the semi-high speed Vande Bharat Express from Solapur to Chhatrapati Shivaji Maharaj Terminus (CSMT) on a regular shift.
She has undergone intensive training for the route for the past one month. The crew learning process involves signal observance, hands on new equipment, co-ordination with other crew members, observance of all parameters for running of a train.
"I am thankful for the opportunity to pilot the new age, state-of-the-art technology Vande Bharat train. The train departed Solapur at the right time and reached CSMT five minutes before time," an elated Yadav said. She will take it from Mumbai to Solapur today.
Also Read: Mumbai Central-Gandhinagar Vande Bharat train crosses over 130 per cent occupancy: Western Railway
Hailing from Satara in Maharashtra, Yadav became India's first female train driver in 1988. For her achievements, she has been honoured with many awards at the state and national levels.
As per available records, Yadav was selected by the Railway Recruitment Board, Mumbai, in 1987. She was selected and joined the Central Railway as an trainee assistant driver in 1988 at the Kalyan Training School where she trained for six months. 
Officials said she became a regular assistant driver in 1989. In 2010, she became a ghat driver and was the first motorwoman to pilot the Deccan Queen. Before this, she was also an instructor for loco pilots to train new drivers. Do you agree with the management`s decision of only letting devotees offer jal abhishek at Babulnath temple?