Dilapidated British-era bridge that connects eastern, western suburbs was demolished in December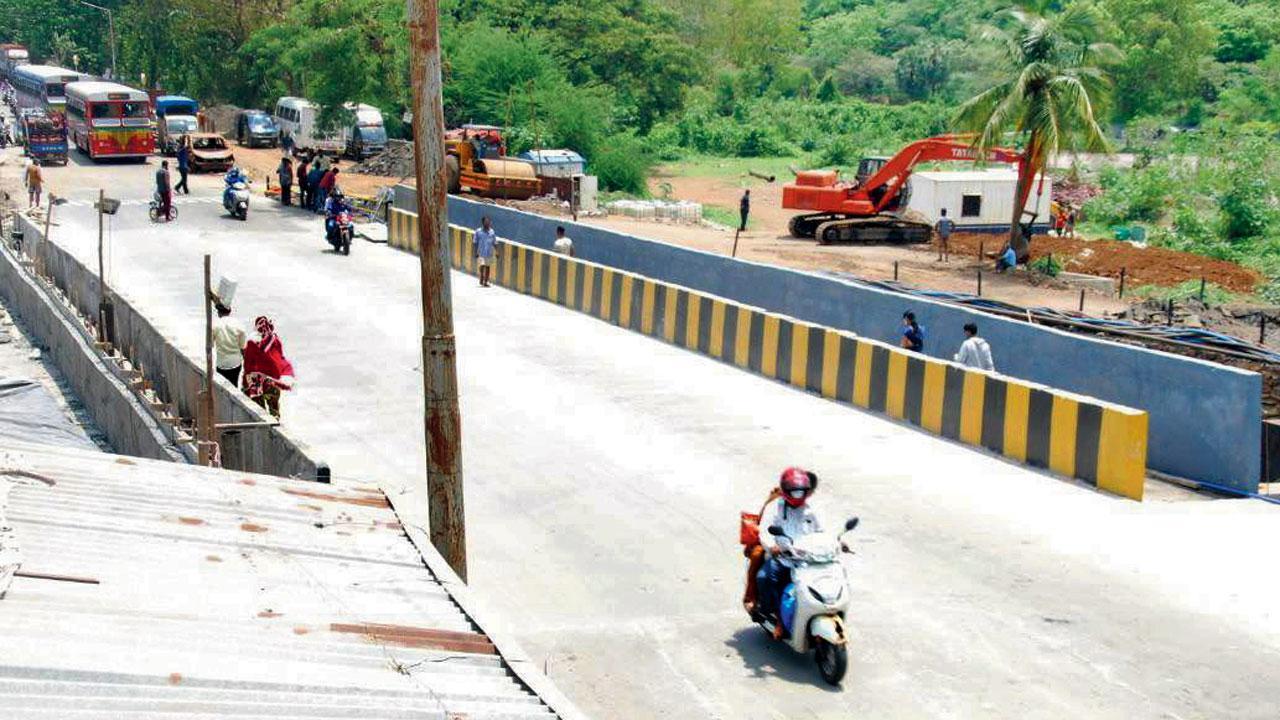 The brand new bridge is ready for use just before the monsoon
A British era bridge on Mithi river in Powai, that was demolished in December 2020 after being declared dilapidated, has been rebuilt in just five months and is now open to the public right before the monsoon.

 
The bridge connects the eastern and western suburbs and had been listed as dilapidated following a bridges audit conducted across the city. The bridge was the only link between the local area and the city and so before demolition, the BMC constructed a temporary road near the site.
The deputy municipal commissioner (infrastructure) and chief engineer (bridge), Rajendra Talkar, said, "A 20-metre long and seven-metre wide old bridge was the only link between Filterpada and Aarey colony as well as to the western suburbs. The bridge was demolished in December but because many were inconvenienced by the demolition of the bridge, a temporary road was constructed as an alternative." He said staff worked day and night to complete the new bridge.
Also Read: Mumbai: Lack of industrial oxygen, labour delay Lower Parel railway bridge
"Many BMC workers and staff of the contractor had contracted Covid during the work. However, the bridge was reconstructed in record time," said P Velarasu, additional commissioner of the BMC. 
The new bridge is now open to traffic. It is 34 metres long and 24 metres wide. This means the bridge is three times wider than the old one. The old bridge was six metres high, while the new bridge is 7 metres high. Also, 1.2-metre-wide footpaths have been constructed on both sides of the bridge. In the middle of the bridge, a space of about two metres has been left for waterways and other utilities. Also, a protective wall has been built on both sides of the bridge.