Two days before BMC commissioner is set to present the budget, Shiv Sena questions legitimacy of an administration without elected representatives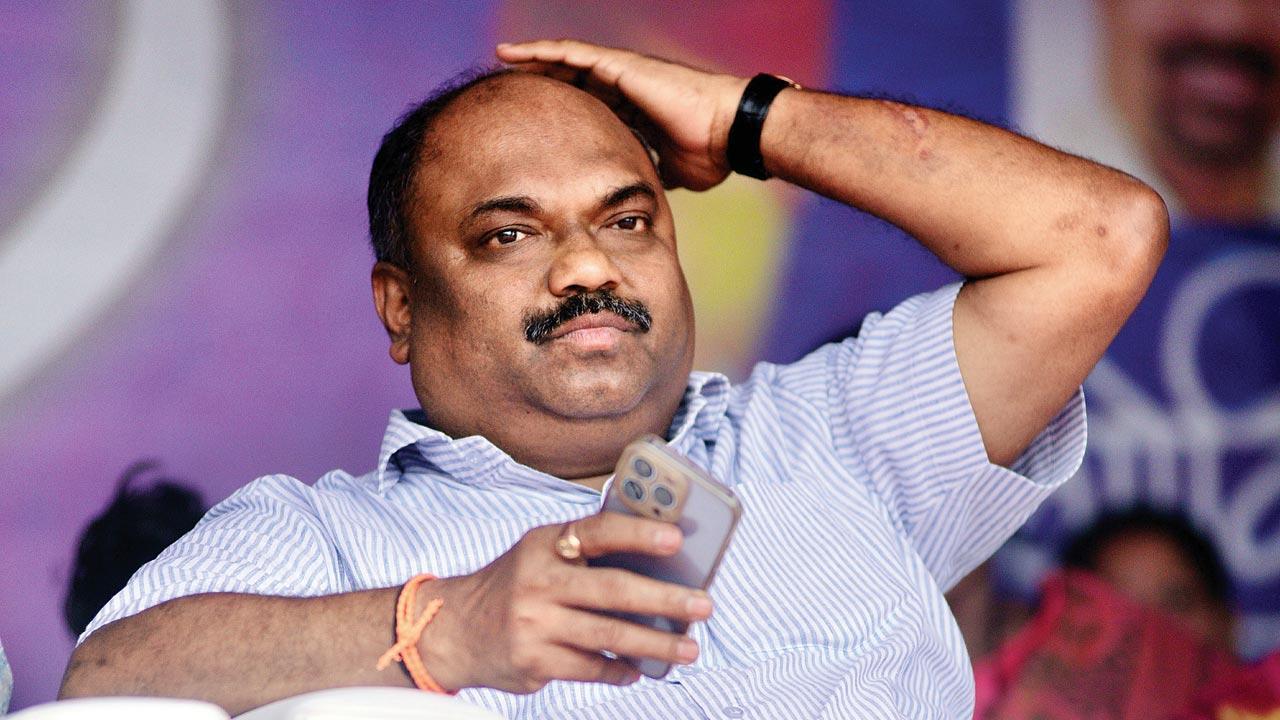 Anil Parab
With the Brihanmumbai Municipal Corporation (BMC) budget scheduled for February 4, the Shiv Sena (UBT)  has sought an interim budget of four months in the next financial year, claiming a multi-crore scam in the absence of corporators in the BMC. As corporators' terms ended in March 2022, the budget prepared by the administration of the BMC will be approved without their inputs by the administrator—Municipal Commissioner IS Chahal.
Former minister Anil Parab has alleged, "In the absence of the corporators, there is a multi-crore scam running in BMC."
During a press conference on Thursday, Parab said, "Corporators are the BMC's trustees. They approve the budget. Now corporators don't exist in Mumbai. Therefore, the civic chief should present the interim budget for four months without preparing the budget for the whole year."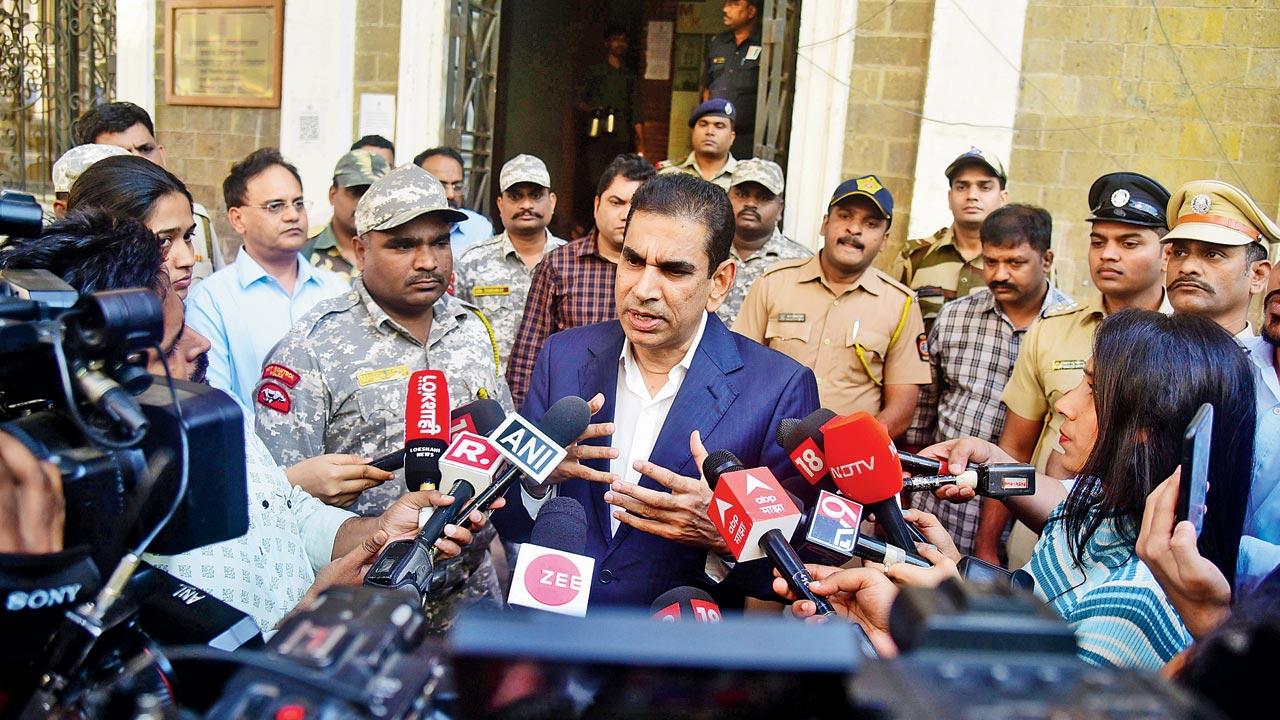 The budget will be approved by BMC Commissioner IS Chahal. Pic/Shadab Khan
"The BMC administration has started inviting bulk tenders at a time, and work has been awarded to a certain contractor. Road repairs, beautification, and now a tender for street furniture are examples of the scam," he added. He also warned of a protest if their demands are not met.
Also read: Mumbai: BMC unhappy with slow demolition work on Gokhale Bridge
Paral also claimed tenders for development work worth Rs 8,060 crore will be awarded to a certain contractor, and a Rs 1,700 crore tender for beautification will be allotted to certain contractors.
Cycle track back
"Former environment minister Aaditya Thackeray had proposed a cycle track from Mahim fort to Bandra Fort. Some people opposed this project. But now the BMC will award a contract within a week for the same project," said Parab. According to reports, the cost of the 3.59-kilometre cycle track and walkway project will cost Rs 262 crore. According to a BMC official, Additional Commissioners Ashwini Bhide and P Velrasu will present the civic budget for 2023-24 to civic chief Chahal on February 4.
CM's list
Chief Minister Eknath Shinde has directed the civic chief to include provisions for measures against air pollution, medical screening of citizens and more public schools, etc. in the budget.
Shinde said air purifier towers like those in Delhi, Gurgaon, Lucknow should be installed in Mumbai to control pollution and improve air quality, and measures to increase urban forests should also be taken. The CM also directed him to increase number of windows in OPDs due to the rush in municipal hospitals.
Skill development centres for Classes IX and X in every civic school and an increase in public schools are other suggestions by the CM. He also asked the administration to emphasise good governance so that citizens can get facilities without difficulty. Along with beautification of the city, provisions should be made to encourage women's self-help groups and provide relief to Mumbaikars for communication, infrastructure, and traffic management, said CM Shinde. 
Feb 4
Day the BMC budget will be presented Do you think Budget 2023 will meet aspirations of common man?