One of the accused was a mechanical engineer who knew how to hack the machine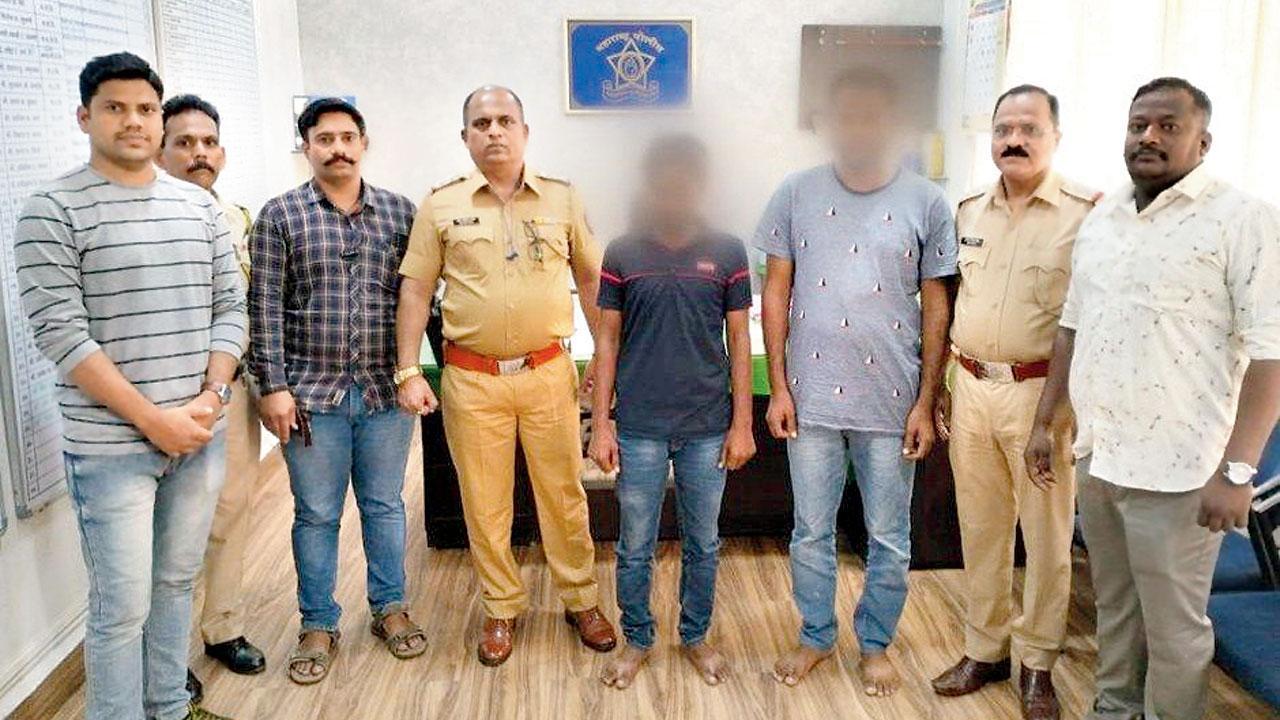 Areef Sharfuddin Khan and Tarif Usman Khan with the Bhandup Police
The Bhandup Police has arrested two cousins for allegedly tampering with ATM machines and duping banks of lakhs of rupees. One of the accused was caught while committing the crime.
On September 17, while counting cash in an ATM centre in Bhandup, bank officials found less cash, when compared to the total withdrawals. The same discrepancy was observed over the next two days. In the span of three days, Rs 2.58 lakh in cash was swindled from the machine. The scrutiny of CCTV camera footage revealed suspicious movement of two persons who visited the centre during all three days on multiple occasions and were seen withdrawing cash each time.
Also Read: Mumbai Crime: 32-year-old Andheri resident loses Rs 39 lakh in cyber fraud
On Thursday night at 10.32, one of them arrived at the bank again, raising alarm. Bank officials then locked the man inside the ATM centre and alerted the police, who then arrested him. The accused identified as Areef Sharfuddin Khan, 38, spilled the beans on his cousin and co-accused Tarif Usman Khan, 25, a resident of Haryana. 
"Tarif is a mechanical engineer and he was aware of a particular type of ATM machine, which could be hacked. After swiping the ATM card and entering the amount and PIN, they would somehow hack the machine and withdraw money without any debit," said Police Inspector Dattatray Thakur, Bhandup police station.