While the accused claim the dog is a nuisance and even attacked their child, the complainant says the child and the pup are playmates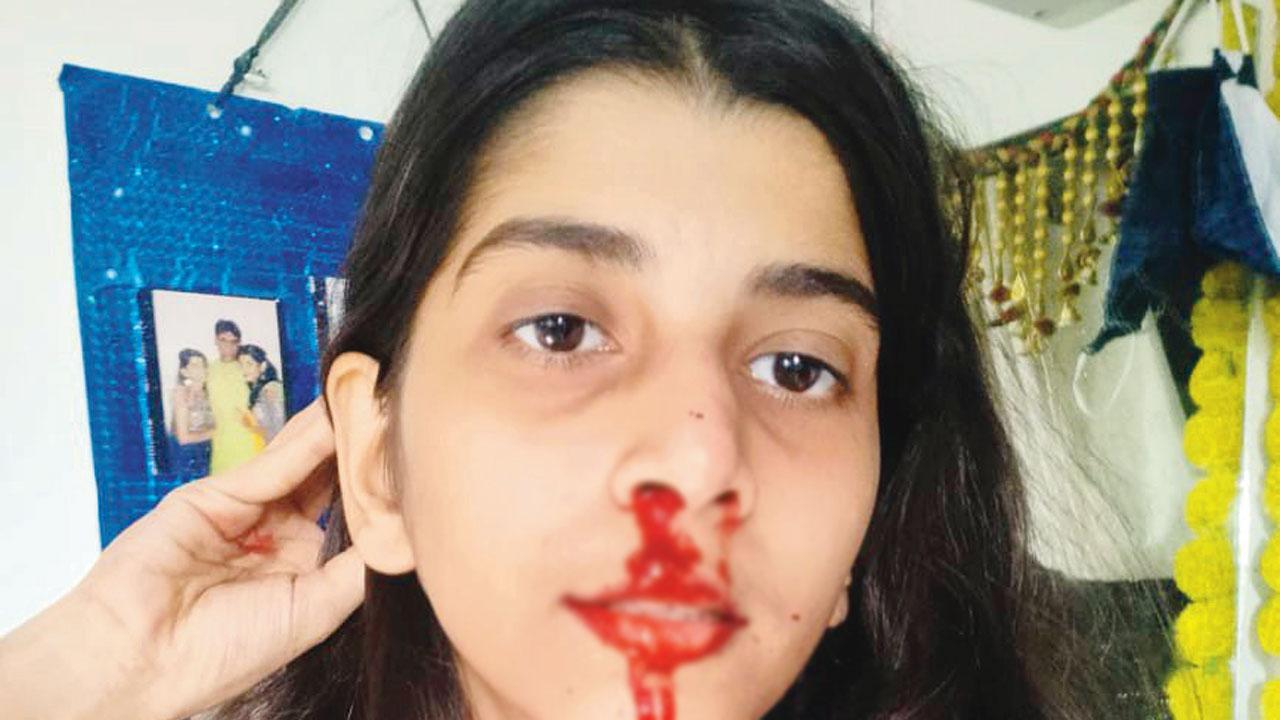 Simran Yadav alleges the mother punched her on the nose
The Bhandup police have booked a husband-wife duo for allegedly assaulting a 24-year-old woman. Simran Yadav said the couple claimed that her pet dog barked unnecessarily and even hurt their child. However, Simran and her family said that the couple's child plays with the dog, and that there has been no incident of attack and he doesn't bark at anyone. Haneef Khan and his wife Najma have denied the allegation of the attack.
"We have booked two people as per the complaint of the woman and arrested Haneef. Further investigation  is on," said Nitin Unhavane, senior inspector, Bhandup police station. Haneef faces multiple cases of assault and even one of a murder, said the police. The incident occurred around 3.45 pm on Sunday when Simran, after her father and her sister left home to see their ailing grandfather nearby. Simran was supposed to join them some time later.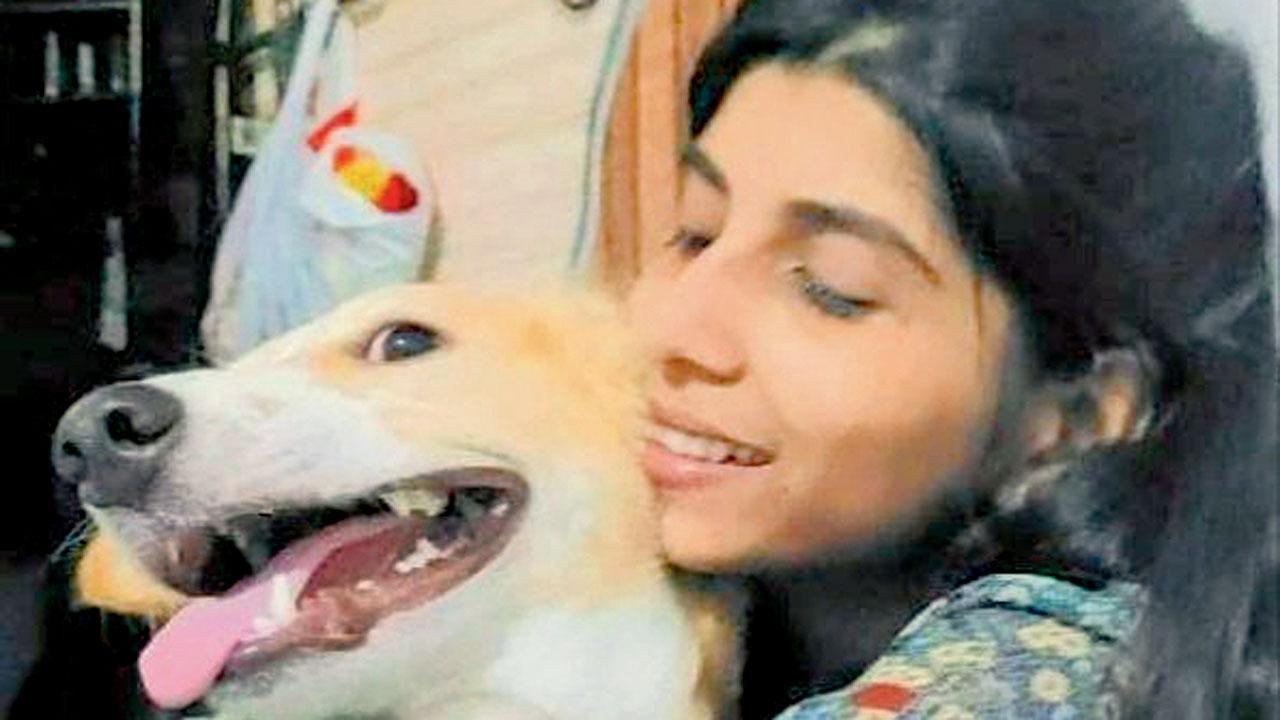 An undated photo of Simran Yadav with Simba, the pet dog
"While I was leaving, I saw the accused man holding a hammer and walking on my floor with his wife," said Sneha Yadav, Simran's sister. "But little did I know that they were going after my sister. At my grandfather's place, we felt something was amiss when Simran didn't turn up. So, we sent our cousin to check on her and he informed us about the horrific attack," she added.
The Yadav family came back to find Simran bleeding from her nose. She told them that Haneef and Najma rang the doorbell repeatedly, and when she opened the door, they started hurling abuses at her. "When I questioned them, they claimed that their child had sustained injuries because of our pet dog," said Simran, who works at a pharmaceutical company. "The man tried to attack me with the hammer but my neighbour intervened. Meanwhile, his wife punched me in the nose."
Sneha said, "We adopted Simba about 9-10 months ago. He plays with everyone in the building, including the boy whose parents attacked my sister. We still don't know if they were upset with Simba barking or him playing with their child, because if the dog had done any harm to the child, they would have complained about it."
Also Read: Missing MBBS student case: Cops suspect Singh lied about spot where he dumped body
According to Simran's statement to the police, the couple also beat her with a wooden stick and threatened to kill her and her dog. Based on the allegations, the Bhandup cops have booked Haneef and Najma under IPC Sections 323 (voluntarily causing hurt), 324 (voluntarily causing hurt by dangerous weapons or means), 504 (intentional insult with intent to provoke breach of peace) and 506 (threat to cause death). According to the police, the accused live on rent in the same society and has a construction business. The couple, who were called to the police station, denied assaulting the woman. Do you often find yourself in the middle of office politics?