Cops tailed Anil Jaisinghani for 750 km to Nashik and Surat, say they have evidence proving role in daughter's bribery case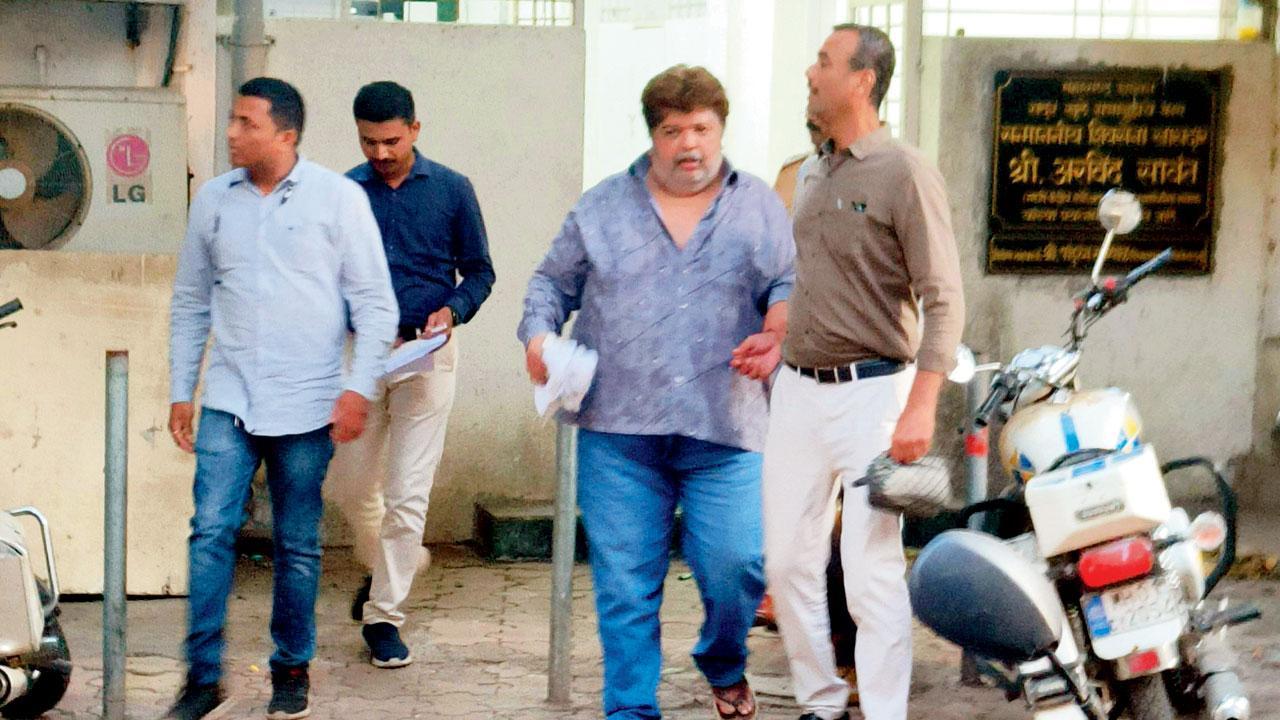 Anil Jaisinghani (wearing slippers) in custody of Mumbai Crime Branch officers
The Mumbai Crime Branch has finally arrested bookie Anil Jaisinghani, who is wanted in around 15 cases in five states, including Maharashtra, Goa and Assam. To nab Jaisinghani, the police had formed three special teams, which chased their target for more than 750 km before arresting him at Kalol toll naka in Gujarat on Sunday.
Jaisinghani is the father of Aniksha Jaisinghani, a fashion designer recently arrested by the crime branch in a case filed by Amruta Fadnavis, the wife of Deputy CM Devendra Fadnavis, on March 16. Aniksha was arrested for offering a bribe of Rs 1 crore to Amruta Fadnavis to get Jaisinghani's name out of the FIRs filed against him.
ADVERTISEMENT
According to the police, Jaisinghani had been absconding for the past five years after getting embroiled in cases related to betting, threatening people and extortion in several states. After a case was registered against the daughter and father, the crime branch arrested the former from Ulhasnagar on March 16. The cops had learnt that Jaisinghani was in Shirdi but when they reached the spot on March 13, they found out that he had run off to Gujarat. On March 14, he was in Surat but came to Mumbai and visited the family's Ulhasnagar flat the following day.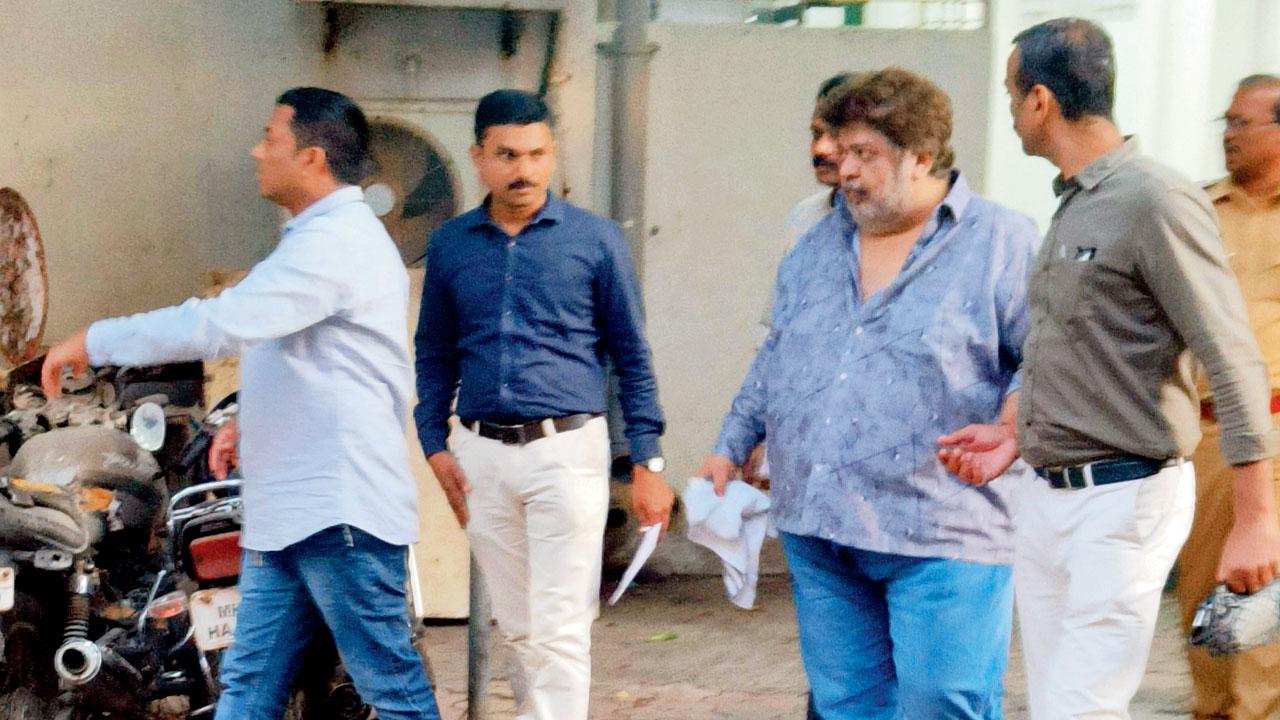 Anil Jaisinghani in the custody of Mumbai Crime Branch officers
After March 15, he removed his SIM card from his mobile phone and was using dongles to make internet calls to people. Eventually, after a 750-km chase, the police managed to nab Jaisinghani after learning he had crossed to Surat via the Mumbai-Ahmedabad Highway. The investigation is being conducted by the Girgaum ACP Division under ACP Ravi Sardesai and his team. The police told mid-day that Jaisinghani is not cooperating with the investigation, claiming that he is unwell.
Also read: Maharashtra Deputy CM's wife Amruta Fadnavis files FIR against designer; cites threat, attempts to bribe her
Jaisinghani was taken to the Girgaum ACP Division for interrogation on Monday evening in the presence of the additional CP and ACP. However, he denied all allegations of his involvement in the Amruta Fadnavis bribe case. A police source told mid-day, "Jaisinghani is not cooperating and is acting like he is unwell. He can't even walk 10 steps. When he was walking on the first floor at the ACP's office, he pretended he had breathing trouble. He stopped and pretended to fall. Five to six cops helped him to the first floor. Jaisinghani also told the police that he couldn't walk much because of his enormous weight."
The source added, "We have evidence, including call records and Jaisinghani's locations, which clearly show that his daughter sent all voice notes and WhatsApp messages from her father's mobile number." Aniksha and her father Anil have been arrested under Sections 120B (criminal conspiracy) and 385 (extortion) of the Indian Penal Code and Sections 8 (induce public servant using corrupt means) and 12 (abetment) of the Prevention of Corruption Act.