He adds, 'I seek the harshest punishment for Aftab Poonawalla and the police should also probe if anyone else is also involved in the case'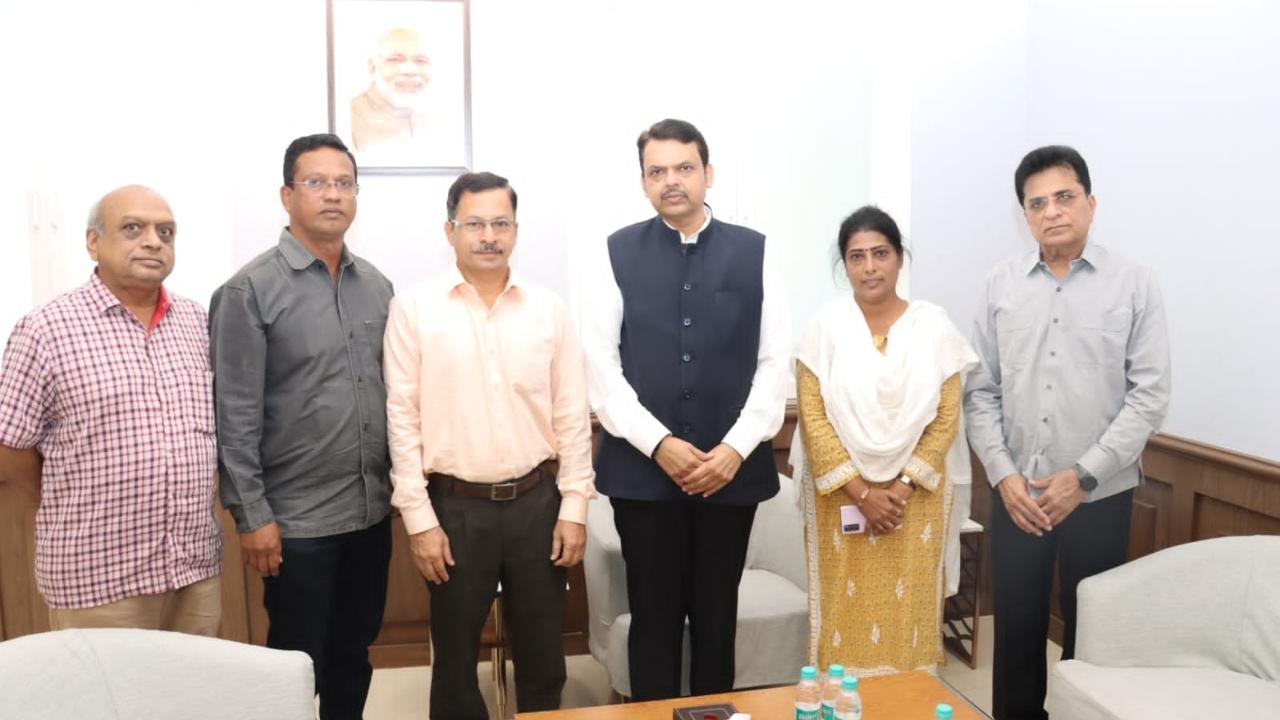 Vikas Walkar, father of Shraddha meets Devendra Fadnavis
Shraddha Walkar's father Vikas Walkar met Deputy CM Devendra Fadanvis on Friday. He was accompanied by senior BJP leader Kirit Somaiya. According to her father Vikas Walkar, deputy CM Fadnavis has assured him that justice will be given to his daughter. 
"Delhi Police assured us that we will get justice. Maharashtra deputy CM Devendra Fadnavis also assured us of the same," says Vikas Walkar, said.
He added, "I seek the harshest punishment for Aftab Poonawala and the police should also probe if anyone else is also involved in the case."
Speaking about his past missing complaint related to his daughter, Walkar, said, "Had the Vasai police acted on time, my daughter would have been alive or the Delhi police would have got some more evidence which the Poonawala had destroyed."
Walkar opposed Shraddha's relations with Poonawala because he belongs to a different religion. According to him, Shraddha said that she wants to stay with him and she left the house.
while speaking to the media, he informed that he spoke to his daughter in 2021 for the last time. "She informed me that she is staying in Bangalore. She also asked about her younger brother. I don't know why Shraddha never shared anything with me"
Also read: Shraddha murder case: Court extends Aftab's judicial custody for 14 days 
"I spoke to Poonawala as well once on September 26 this year. He said that he had no idea where she has gone after leaving him," Walkar said adding, "I told him it was his responsibility to inform the parents as he was staying with her for the past three years," said Walkar.
"She also said that she is an adult and she can take her decisions. Poonawala has brainwashed my daughter and she was speaking his words. Later I got to know that she was being beaten and assaulted by him. Poonawala's family never informed me about anything I also went to meet them once but they refused," he added.
Shraddha's father also mentioned the need for regulation of dating apps. He said, "Dating apps need to be controlled. The parents are helpless."
Shraddha murder case | Though people have the right to use dating apps, these dating apps should be monitored. There can be criminals & terrorists...I think names of Aaftab's family members should be there in chargesheet: Seema Kushwaha, Shraddha's father's lawyer pic.twitter.com/v7xQSNu3H5

— ANI (@ANI) December 9, 2022 Have you converted your home furniture to suit the hybrid working culture?