Varsity official says hall tickets will be issued soon, but colleges say the delay means they do not have any time to prepare to hold the exams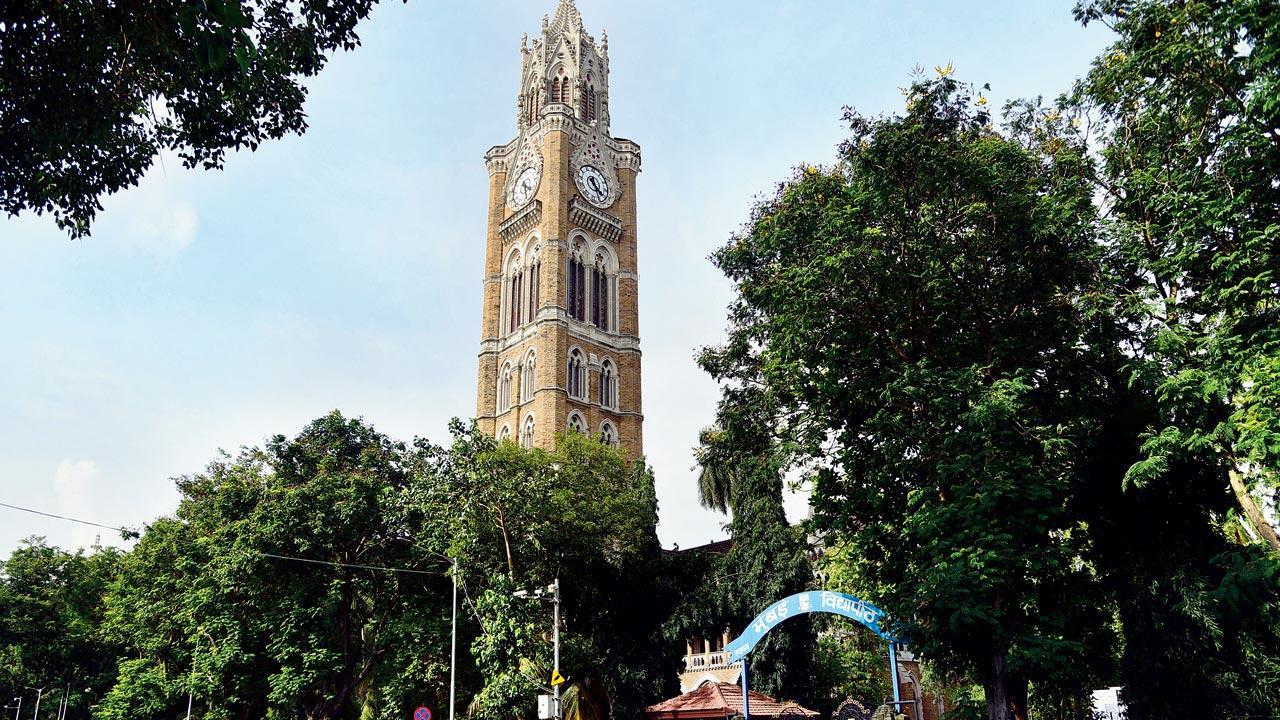 The University of Mumbai campus in Fort. File pic
Colleges affiliated to Mumbai University and their final-year students are left in a limbo as exams are set to start on December 5, but they are yet to get hall tickets. Students of Bachelor of Arts in Multimedia and Mass Communications (BAMMC) also do not have any clarity about exam centres. 
"Exam dates were finally given to us two days ago. But now we are left stressing over the logistics of the exam, when we should be ideally studying," said Sakshi Kesarkar, a third-year BAMMC student. 
A college principal told mid-day that they are getting flooded with calls from worried students about hall tickets. Some students had also reached out to the university help desk and were allegedly told that the hall tickets were not printed yet. 
"We usually hand over the hall tickets three or four days prior to the exams. The process will start in the next half an hour," Vinod Malale, head of examinations, MU, told mid-day around 5.30 pm on Friday.
Also read: Shraddha Walkar murder case: Aftab used Chinese chopper, reveals narco test
'Colleges need time, too'
"Even if the students get the hall tickets by Saturday, how are the colleges supposed to prepare to hold the exams on such short notice? And teachers have their first Saturdays off," said the principal of a city college.
The principal of a south Mumbai college said, "We understand that the system is getting started after two years, but the university should have issued a communication so that the colleges would have an answer and know how to prepare." A college principal on the condition of anonymity said, "This confusion is because the management of MU has not been appointed yet. The vice-chancellor has retired and the next appointment will take a few months. Till then we might have to expect such chaotic situations."
Students' woes
Kesarkar said, "Our exams have already been postponed once before, and if this continues to happen we don't know how to plan for it." 
Gautam Jaiswal, a student from Nalasopara, said, "I need to know my exam centre. If I get a centre that is far away, how am I supposed to figure out my route on the day of the exam, especially when the exam is set to start at 10.30 am?"
The exams that should have ideally taken place in October got postponed due to the Chartered Accounts exams and other reasons. This also led to a delay in BCom and BA exams. Meanwhile, exams for final-year students of Bachelors of Management Studies (BMS) are slated for next week. Malale said hall tickets will be issued a day or two prior to the exams.
Last week, a similar incident took place with the law students. The MU had cited technical glitches at that time.
5
Day in December when BAMMC final-year exams are set to start Will Raj Thackeray`s MNS join hands with BJP ahead of BMC elections?