Two new swimming pools to open next month in Malad and Dahisar; two more to be ready by summer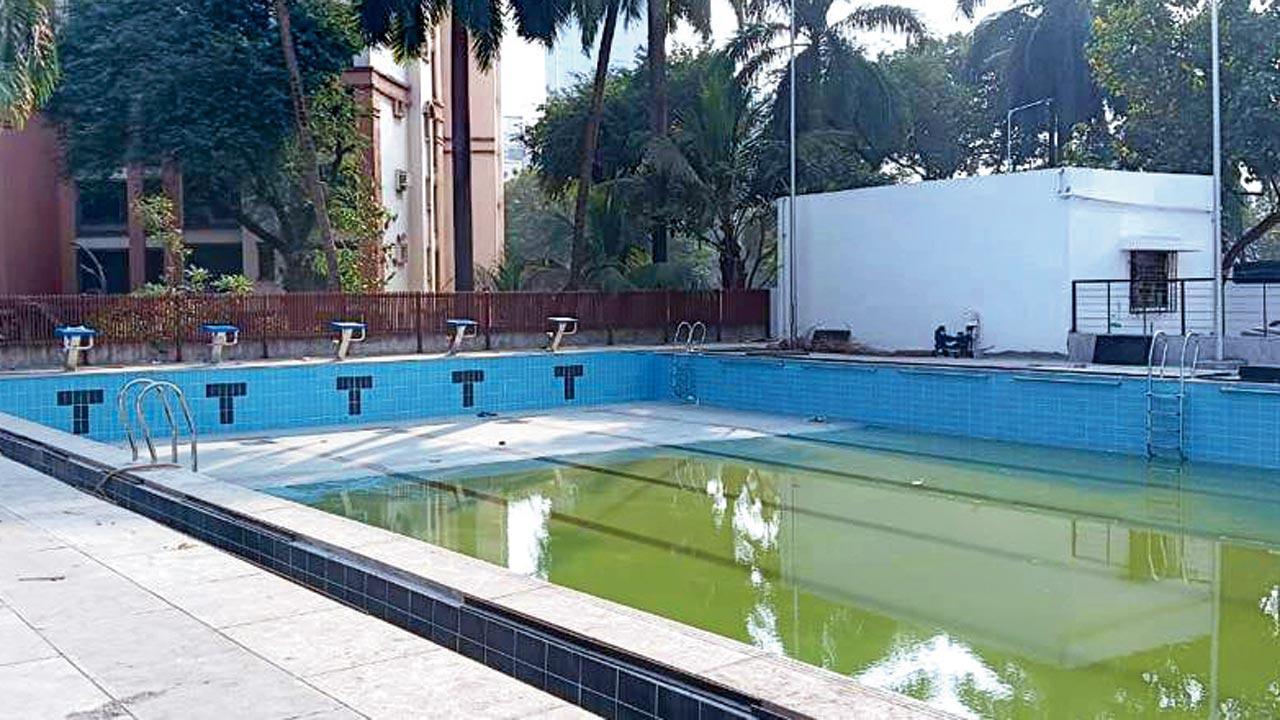 The new pool in Malad West
Two more swimming pools, one each in Dahisar and Malad, are ready and could be opened to the public in January. Civic officials said the work on other pools is underway and three of them are likely to be built by May. Each of these pools has a capacity of over 1,600 members a year. 
The civic body has initiated the process of inviting tenders for the maintenance and security of Dahisar and Malad pools. Officials said work on other pools is underway and two of them will be ready by May. The BMC will also take over two swimming pools, one of the state government and another of the Fire Brigade.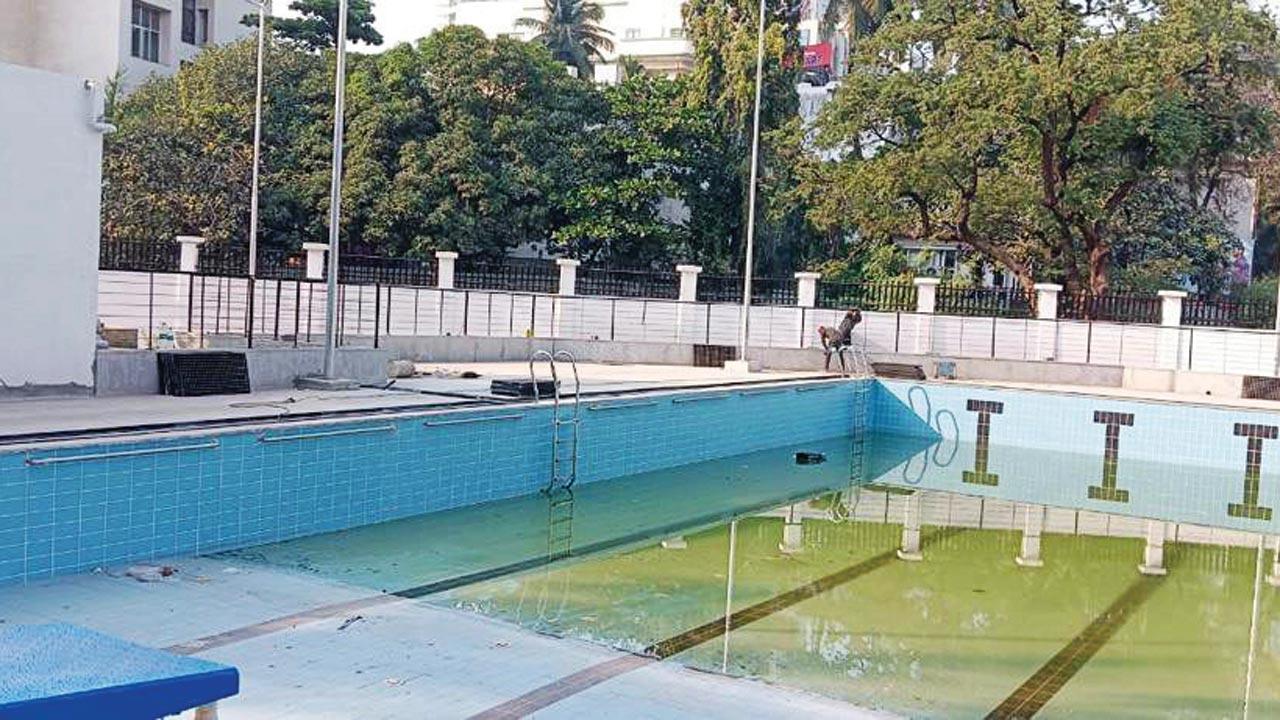 The pool at Chacha Nehru Garden in Malad West
The BMC had undertaken work to build six new swimming pools—at Worli Hill Reservoir, Chacha Nehru Garden in Malad West, Indira Gandhi Entertainment Park in Andheri West, Kondivita in Andheri East, Rajarshi Shahu Maharaj Kridangan, Tagore Nagar, Vikhroli East, Gyandhara Garden in Dahisar—owing to the growing demand for membership.
Also read: Mumbai: Exams on Monday, but students yet to receive hall tickets 
Andheri, Worli pools by May
"Two other swimming pools, in Worli and Andheri East, will be ready before summer vacation and we will also open the swimming pool at Mumbai Fire Brigade, Wadala, for the public. The repair work is going on and it will be handed over to the BMC by April. We have also initiated the process to take over a swimming pool at Kamgar Krida Bhavan in Parel, which is under the state government. Availability of these two pools will ease the load of Dadar swimming pools," said Kishor Gandhi, deputy municipal commissioner of the BMC.
The remaining two pools, in Andheri West and Vikhroli, may not open before monsoon. BMC's swimming pools are always in demand, as it offers services at affordable rates.
Dadar has three swimming pools, including one for children, but their membership was full on day one of online registration.
500 vacancies in Kandivli
At present, around 500 memberships are open at the Kandivli pool, 85 in Dahisar pool, whereas Chembur pool is fully booked.
Although the project to increase the number of swimming pools in the city started years ago, it was only recently that the work picked up pace. The new pools expected to open in January are at Chacha Nehru Garden in Malad West and Gyandhara Garden in Dahisar. The BMC spent Rs 17 crore to build the two pools.
"The pools are of normal size, each measuring 25x15 metres and with a capacity of 1,632 members a year. The membership registration will start after pools are opened," said an official. The work on swimming pools in Andheri, Vikhroli and Worli will be completed by May, officials said.
The BMC has swimming pools at Shivaji Park, Kandivli, Dahisar, Chembur and Ghatkopar. However, the pool in Ghatkopar was closed in 2016 after a leakage issue. It will be reconstructed and opened in two or three years, officials said. Shivaji Park, Kandivli and Chembur have Olympic-sized swimming pools.
As per the BMC's existing fee structure, the Shivaji Park, Chembur and Kandivli swimming pools have an annual fee of Rs 10,100, while others have a fee of Rs 8,000 for a year. The civic body this year introduced online registration for transparency.
It also increased the class time to 1 hour from 45 minutes a day earlier for each person. As both the entry and exit of a pool are logged online, if a person exceeds their daily limit, the additional time will be adjusted against their annual allotted hours.
Rs 8,000
Annual membership cost at these swimming pools
1,632
No. of memberships each to open for Dahisar and Malad Will Raj Thackeray`s MNS join hands with BJP ahead of BMC elections?