Original licence holder of Mahim maternity home closed the facility after its expiry in March, but it was renewed using fake documents; mid-day report spurs action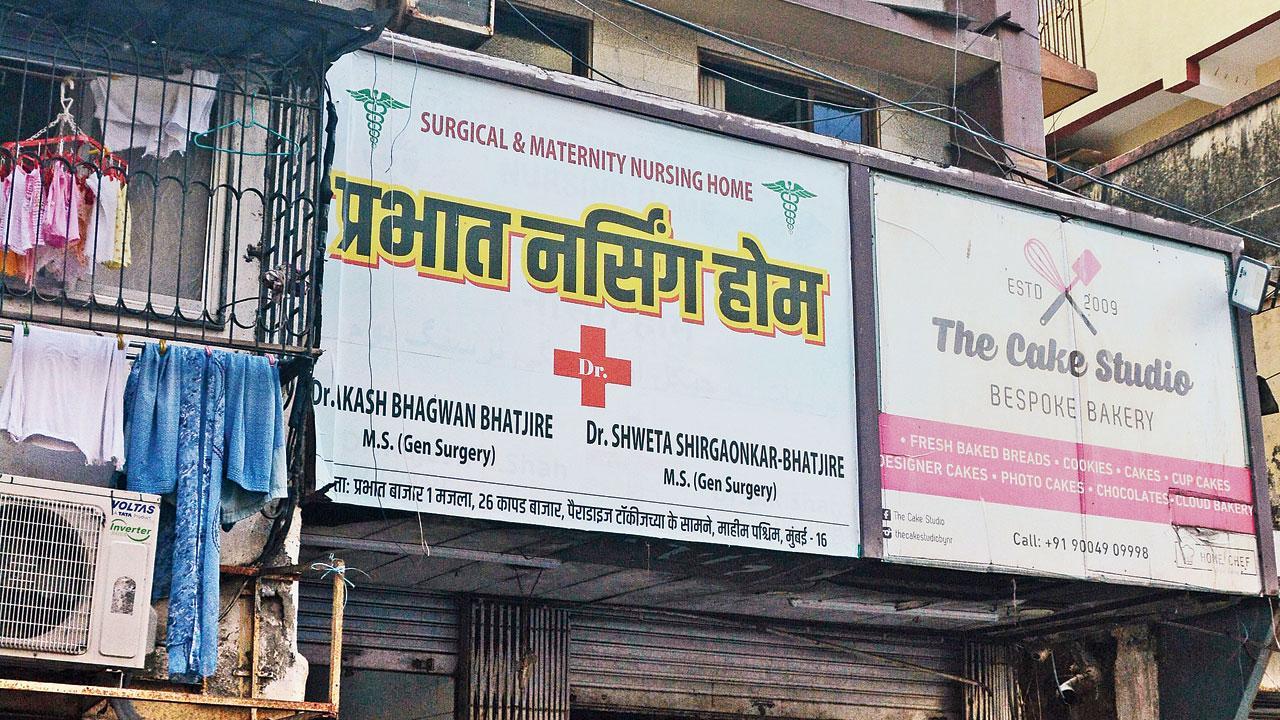 The BMC probes retired civic staffer who allegedly got Prabhat Nursing Home's licence renewed fraudulently. Pic/Sayyed Sameer Abedi
Over a month after mid-day highlighted the licence renewal of a maternity nursing home in Mahim using fraudulent means, the BMC has revoked the permission of the healthcare facility and ordered it to stop all activities at once. The civic body has also launched an enquiry against a retired civic employee who allegedly got the licence of Prabhat Nursing Home renewed using fake documents.
Dr Santosh Khandekar, a paediatrician, had got a licence from the BMC to run Prabhat Nursing Home at a rented space in Mahim. After the licence expired in March, he vacated the premises and moved to Karnataka a month later.
Dr Khandekar was stunned when he received a message from the BMC in August informing him that the licence for Prabhat Nursing Home had been renewed. He said nobody had approached him for his consent to renew the licence. mid-day had reported the fraud on August 30.
Also read: Myanmar slave trade: Job racket victims send SOS from Thai border
Dr Virendra Mohite, medical officer of the BMC ward, told mid-day, "In our preliminary probe, we have found that Dr Santosh [Khandekar] didn't apply for the licence. It was done by our former sanitary inspector. We have cancelled the said licence and asked the hospital to stop all activities and apply for a fresh licence." 
The BMC said they are trying to get to the root of the fraudulent application for renewal of the licence. "Necessary disciplinary or legal action will be initiated against the people concerned under necessary laws or acts," said Dr Mohite.
Dr Khandekar said he was relieved that the BMC has taken action. "Thanks to mid-day for reporting on such fraudulent activity. After your news report, the BMC cancelled the licence that was renewed in my name and initiated an enquiry. I'm hoping that the culprit will get punishment which will set an example for those who are indulging in such fraudulent activities." Are you facing issues with your Apple Watch Series 8?