As the temperature is expected to go beyond 37 degrees C over the next two days in Mumbai, Konkan region, and Gujarat, doctors have issued an advisory to stay protected from the heatwave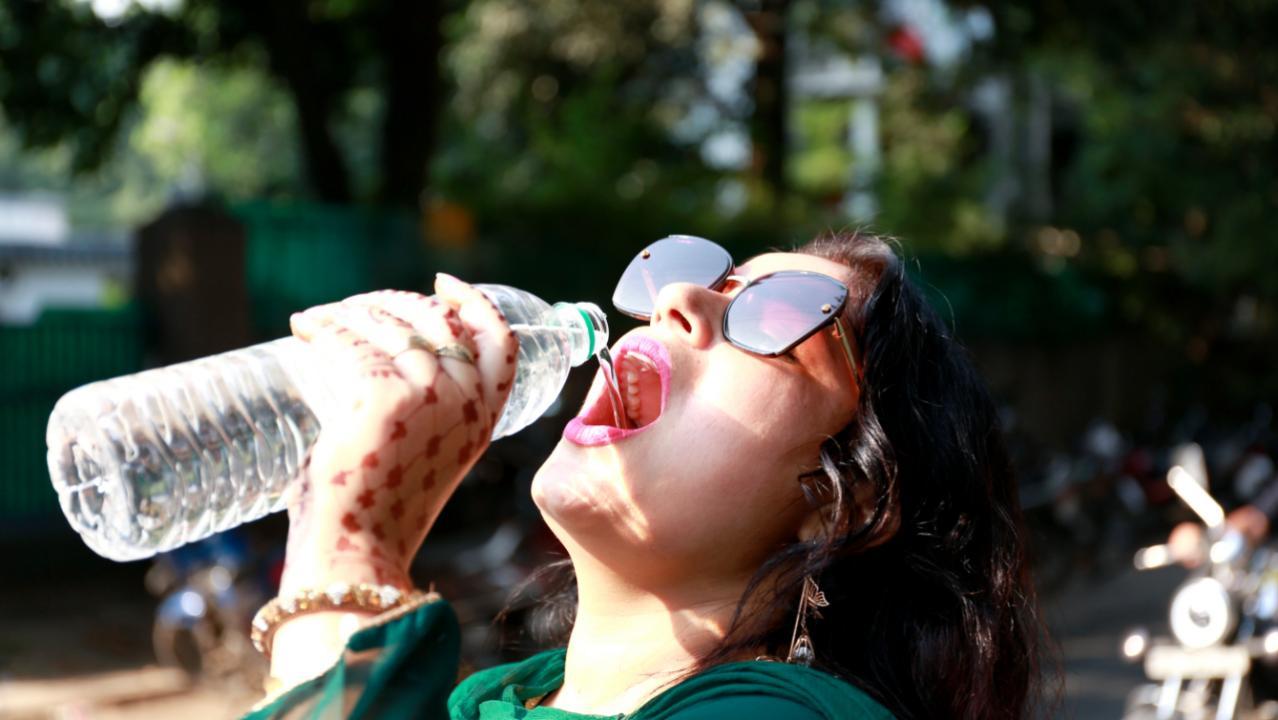 The soaring temperature has been attributed to the northerly winds over the coast. Pic/iStock
The India Meteorological Department (IMD) has issued a heatwave alert in some parts of Maharashtra, Konkan region, and Gujarat for the next two days. The head of IMD Pune, KS Hosalikar expressed his concern that there is a possibility of a rise in temperatures in the next two days.
The temperatures could rise above 37 degrees Celsius, including Mumbai, Raigad, and Ratnagiri. However, a slight drop in temperature is also expected later in the week due to the wind direction. Citizens have been advised to step out with precautions and avoid planning any activity during the peak hours of the heatwave, that is, between 11am – 3pm.
ADVERTISEMENT
Midday.com spoke to Dr Manjusha Agarwal, senior consultant- Internal Medicine, Global Hospitals, Parel Mumbai on the precautions that should be kept in mind to prevent heatstroke.

Precautions to prevent dehydration and heatstroke:

1. Try to avoid sugary, alcoholic, and caffeinated drinks, and stay hydrated by drinking enough water.
2. Eat smaller meals throughout the day. Avoid opting for junk, oily, canned and processed foods.
3. Check A/C ducts for proper insulation and clean filters if you have an AC at home.
4. Do not leave your children or pets alone in hot vehicles as there are chances of suffocation.
5. Do not venture out during peak hours, that is from 11am to 3pm in the afternoon's scorching heat.

Keep these things in mind:

Clothing: Wear light-material clothes preferably cotton which is a breathable fabric. Avoid nylon and polyester. It will be a good idea to wear loose clothes and avoid tight clothes that restrict blood circulation. 
Going outdoors: When you are planning to go outdoors in scorching heat, try to cover yourself with a scarf or a stole or a cap or a hat. Wear sunscreen before stepping out of the house. 
Hydration levels: It will be imperative for you to drink at least 2 litres of water every day without fail. Staying hydrated can help you to flush out toxins from the body. Try to drink coconut water, nimbu pani, chaas or sabja water to keep your body cool. Include hydrating foods such as papaya, muskmelon, watermelon, cucumber, radish, tomato, and yoghurt. 
Skincare: Use sunglasses to protect your eyes, wash your face from time to time to remove excessive oiliness from the skin, use a sunscreen of SPF over 50 to protect your skin from the harmful UV rays of the sun, go for minimal makeup, and use a lightweight moisturiser.

Advisory for children to protect them from illness during the heatwave
Heat stroke and ear infections are also a matter of concern in children during rising temperatures. Fever, cold and cough due to eating ice creams or having cold drinks are also commonly seen among children.

Make sure that the child doesn't eat any roadside food that is left open or cut and kept for a longer time as it can lead to food poisoning, diarrhoea or gastroenteritis (stomach flu). Children should drink enough water to maintain optimum hydration levels. Feed them light food and keep cold foods away from their reach for the next two days.

Protection for birds and animals

Make sure you keep water and food resources available for birds and animals. Animals should be given enough time to rest in summer and avoid exposing them to scorching heat, if the dog or cat is fatigued then consult the vet and try to provide a shelter to stray dogs.
Read More: Unhealthy time, warn experts amid changing temperatures in Mumbai