Train entering station crossed the danger signal; huge tragedy averted thanks to safety mechanism that got triggered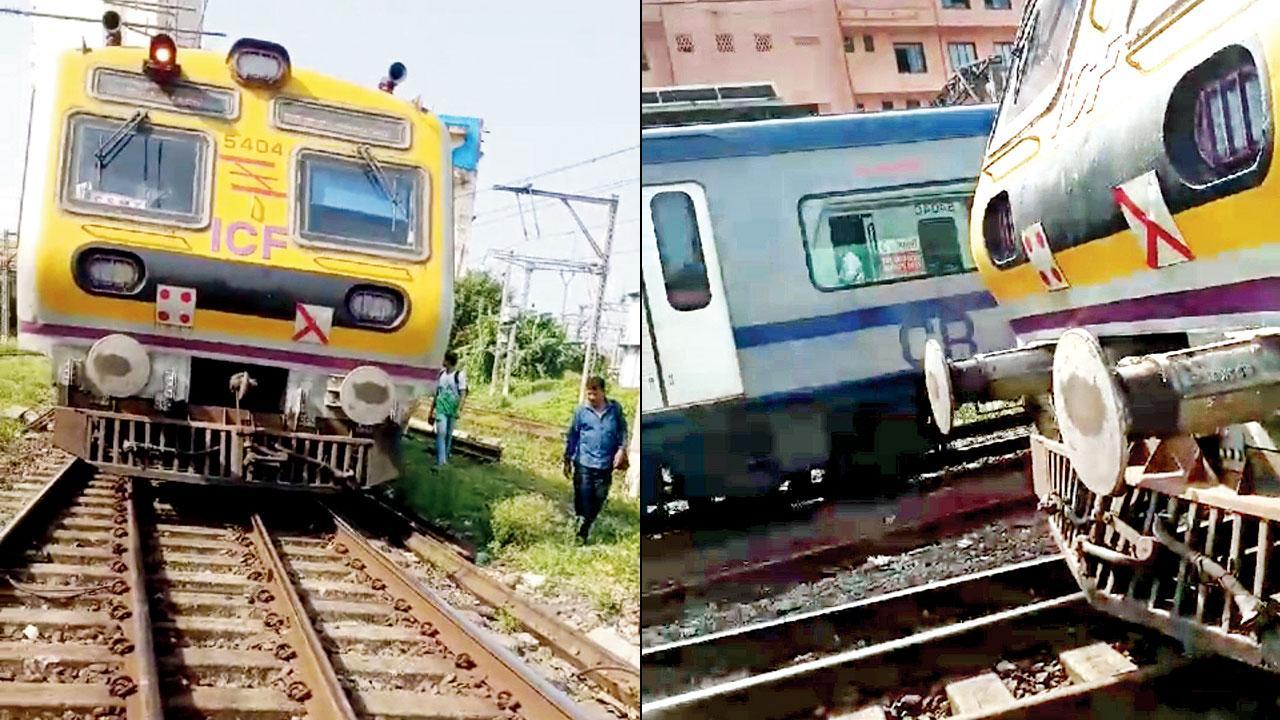 (Left) The Kalyan-CSMT train, which fortunately came to a halt in the nick of time
Listen to this article
Mumbai: How two trains were put on collision course at CSMT
x
Central Railway (CR) on Friday ordered a high-level inquiry
Incident occurred after the motorman of the train entering station passed a danger signal
Prima facie, it appears to be a case of Signal Passing at Danger (SPAD) in railway terms
Central Railway (CR) on Friday ordered a high-level inquiry after two local trains narrowly avoided a head-on collision at Chhatrapati Shivaji Maharaj Terminus (CSMT) the previous afternoon, even as it blacked out all information about the matter. The incident occurred after the motorman of the train entering the station passed a danger signal, triggering the train's safety mechanism to hit the brakes.
Around 3.20 pm, when a Thane-bound train was departing from a platform at CSMT, a Kalyan-CSMT train was approaching the same platform as it had skipped a red signal. Prima facie, it appears to be a case of Signal Passing at Danger (SPAD) in railway terms, which is classified as an indicative accident, since it has the potential of getting converted into a consequential accident like a collision or derailment, resulting in loss of lives," a source said.
ADVERTISEMENT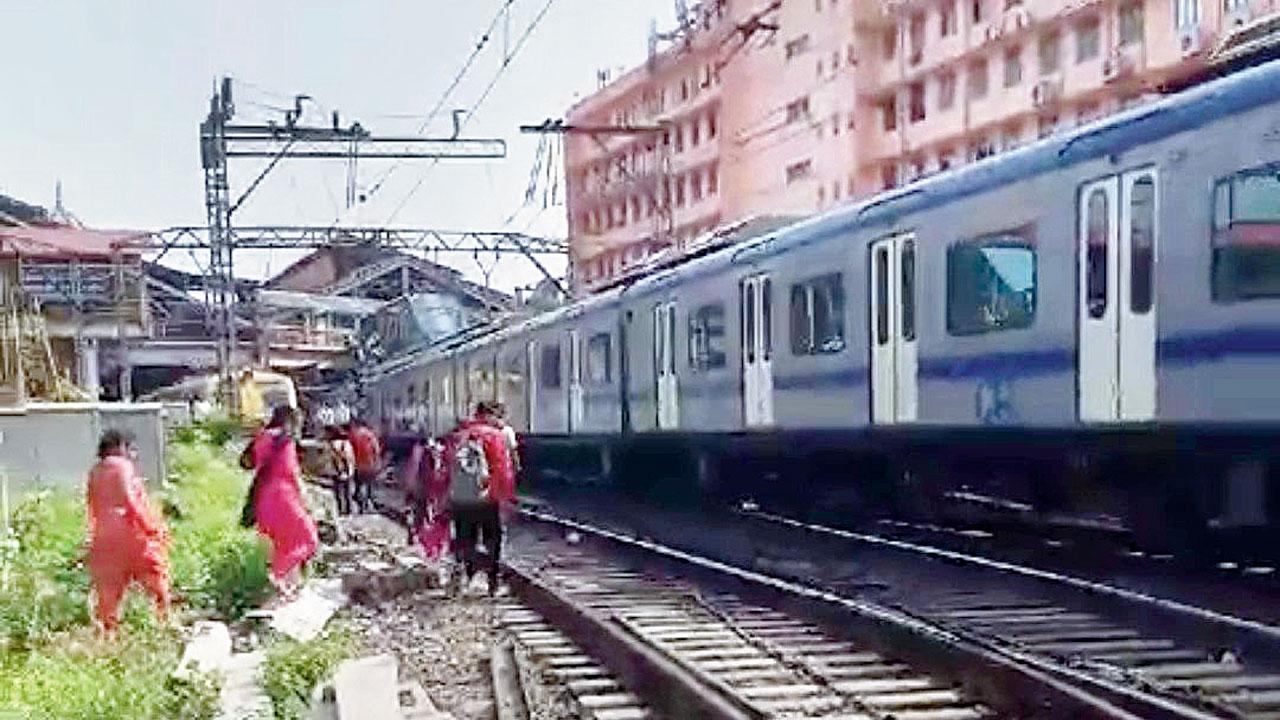 The Kalyan-CSMT train, which fortunately came to a halt in the nick of time
"After the train reportedly bypassed the signal, its safety mechanism, the Auxiliary Warning System (AWS), sprung into action and stopped it in its tracks, averting a major tragedy. The device, through a circuit of magnets and sensors, ensures trains come to a halt immediately on violating the red signal," the source added. Officials said that the Kalyan-CSMT train was taken back to the car shed for examination. Commuters of the stranded train had to take to tracks to reach CSMT station. While railway union sources said that incorrect positioning of a signal post might have led to the incident, another section of officials said that it was a case of human error.
CR blacks out all info
Despite such grave lapse, there was confusion about the cause and the inquiry into the incident, raising a question about the safety of 40 lakh suburban commuters as the public relations department of Central Railway had blacked out all information related to the incident with only the narrative of "signal failure" being provided to the media.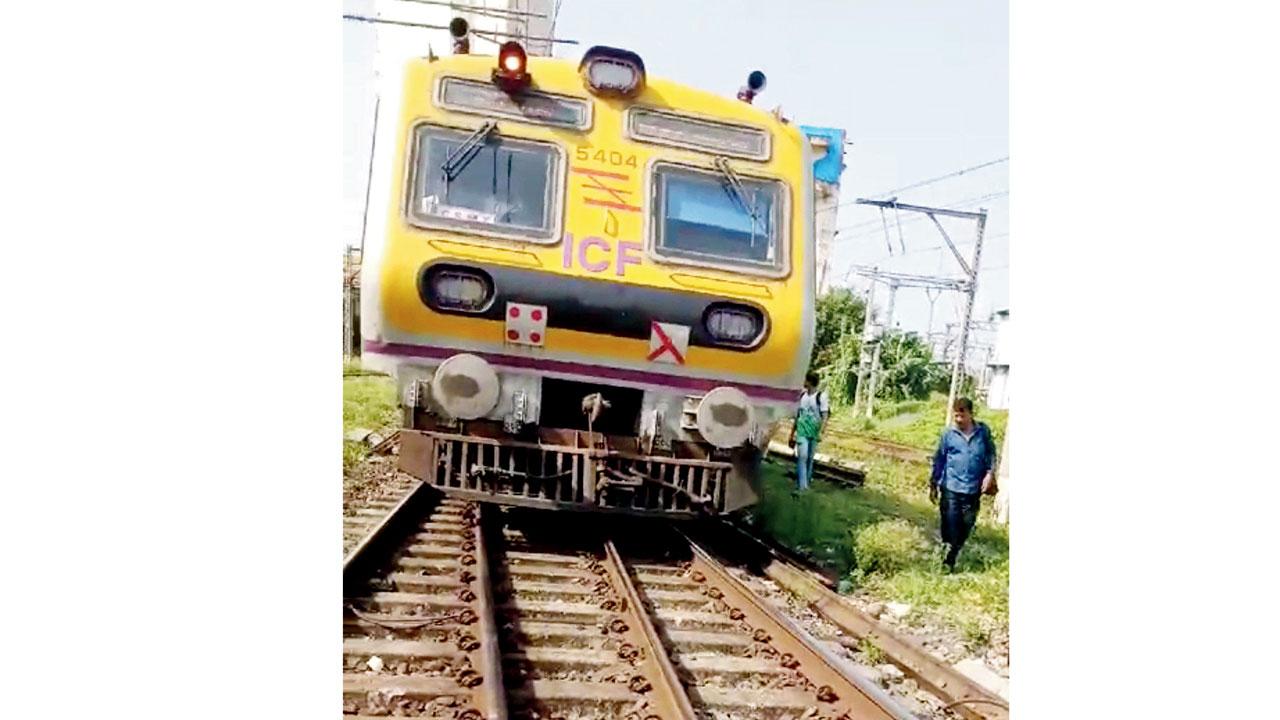 Commuters take to the tracks after the Kalyan-CSMT train is halted
CR's Chief Public Relations Officer Dr Shivraj Manaspure did not answer calls from mid-day for two consecutive days. Coincidentally, senior railway officials led by General Manager Naresh Lalwani had gathered at the CR headquarters at CSMT on Thursday for a retirement function of an old official on the day of the incident.
Stats reveal positive record
As per the statistics, the Mumbai division of CR had seen just one case of SPAD between April 2022 and March 2023. This year, the Railways also observed a month-long safety drive to prevent accidents.
Aug 31
Day incident occurred
40,00,000
No of suburban commuters
"Exciting news! Mid-day is now on WhatsApp Channels

Subscribe today by clicking the link and stay updated with the latest news!"
Click here!