Police say driver claims woman was on the road along promenade; suspect the accused was under the influence of alcohol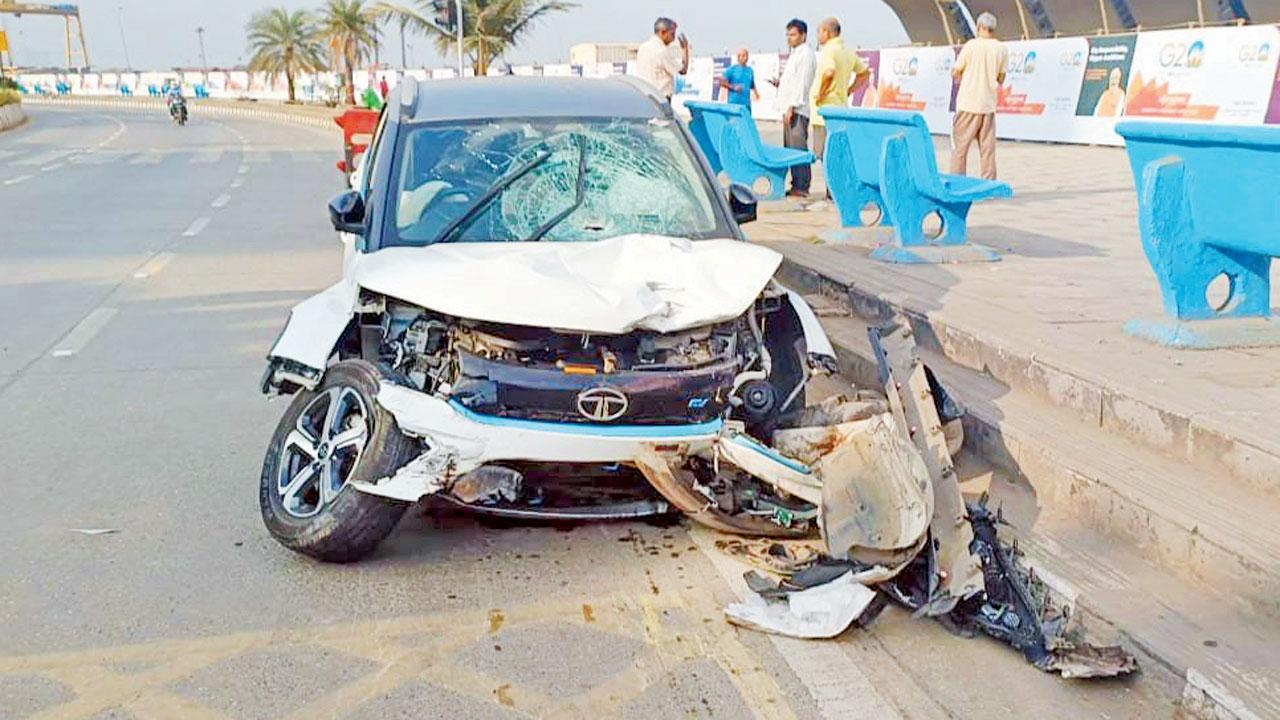 The vehicle that crashed into Rajalaxmi Ram Krishnan on Sunday morning
Police have arrested a 23-year-old who crashed his car into a jogger, who was flung in the air before hitting the ground, at Worli Sea Face early Sunday morning. The woman was declared dead on arrival at a hospital. The accused told the police that she was jogging on the road. Police suspect the accused was under the influence of alcohol at the time of the accident; are awaiting reports of the blood alcohol test.
Rajalaxmi Ram Krishnan, 58, was a CEO of a tech firm and lived in Dadar. According to the police, the incident happened around 6.30 am near Worli Dairy. She fell down several feet from the site where the speeding Nexon EV hit her, said cops. Her skull was damaged. "The driver, Sumer Merchant, 23, was has been taken into custody, and further investigation is underway," Akbar Pathan, deputy commissioner of police (Zone 3), said.
ADVERTISEMENT
Also Read: IN PHOTOS: Tardeo man held for killing jogger in Worli produced in court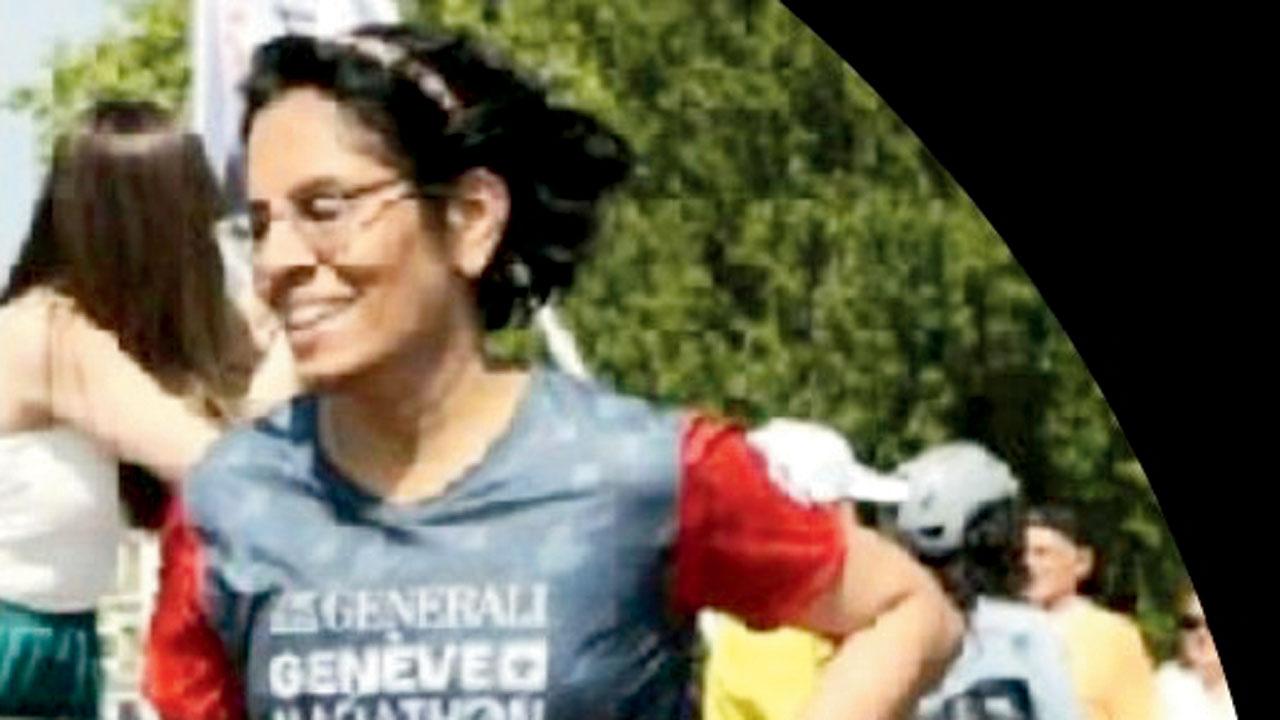 Rajalakshmi Vijay, 58, the deceased
According to sources, Merchant was speeding when the accident happened and witnesses reported hearing a loud voice. After hitting the jogger, the car crashed into the divider, which caused severe damage to the vehicle. "The driver, however, suffered minor injuries," a cop said.
Also Read: Mumbai Crime: Cops value Rs 60,000 per tola gold at Rs 10,000 a tola in FIR
Merchant was going towards Shivaji Park to drop a friend off. "The footage from a CCTV camera at the spot is being examined to determine how the accident happened. According to the driver, the woman was jogging on the road when he lost control of his vehicle and deployed emergency brakes, but she was still hit and he slammed into the divider," a police officer said.
According to police, Rajalakshmi and her husband regularly go for jogging and the latter was near Shivaji Park when the accident happened. He was called to the hospital where she was taken. Police have arrested him under IPC Section 304 (culpable homicide not amounting to murder) and relevant Sections of Motor Vehicles Act. Section 304 has been involved because he crashed into her even though she was in front of him, said cops.