According to a press release, the BEST said, There was a continuous demand from passengers to start bus service between Mumbai Chhatrapati Shivaji Maharaj Terminus and Free Press junction. Accordingly, a new air-conditioned bus route No. A-100 is being commissioned from Friday, March 17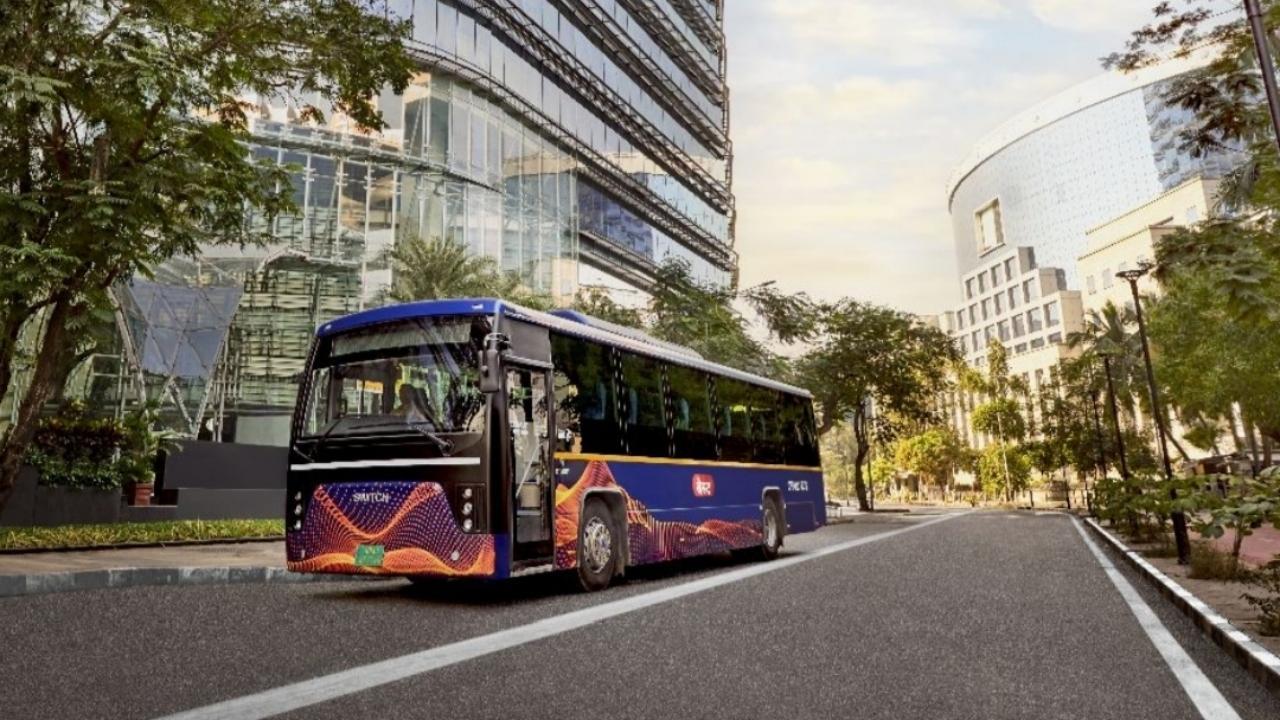 Representational Pic
The Brihanmumbai Electric Supply and Transport (BEST) on Thursday said that it has newly commissioned an AC BEST bus that will operate between the Chhatrapati Shivaji Maharaj Terminus between Free Press in south Mumbai. 
According to a press release, the BEST said, There was a continuous demand from passengers to start bus service between Mumbai Chhatrapati Shivaji Maharaj Terminus and Free Press junction. Accordingly, a new air-conditioned bus route No. A-100 is being commissioned from Friday, March 17.
ADVERTISEMENT
The BEST also shared the features of this bus route which are the following- 
1. Mumbai Chhatrapati Shivaji Maharaj Terminus – Dr. Dadabhai Naoroji Marg – Huttma Chowk – Ahilyabai Holkar Chowk (Church Gate) – Martima Rajguru Chowk (Ministry) – Free Press Journal Marg – Free Press House.
2. Departure Point, timings and last bus - 
(A) Mumbai Chhatrapati Shivaji Maharaj Terminus - 8.00-20.45
(b) Free Press House - 8.15- 21.00
3. Departure Shift – Buses on this bus route will be operated from Monday to Saturday (including public holidays).
"The BEST administration is appealing to the passengers to take advantage of this bus service," the BEST said in the statement. 
Also Read: Western Railway announces revision of some train timings, check complete details
The BEST has been concentrating on betterment of travel experience for the passengers.  
Recently, a fleet of the newly acquired buses had arrived in the city. The BEST has been planning a whole new experience for passengers with the introduction of AC double-decker e-buses in the city. The officials say more such buses will hit the roads by the end of March.
The BEST officials had recently also conducted a travel study on various Metro corridors. The BEST has also worked on earlier and how it impacted the ridership to grow from 22.5 lakhs to 35 lakhs.
According to the officials, the data of the study shows that in Mumbai, 85 per cent of people travel by bus for approximately up to seven kilometers and then to travel beyond 12 km, there are hardly two to three per cent commuters. Based on the data and travel pattern, the officials did the route reservation where they either reduced the waiting time or they have improved the frequency from 45 mins-1 hour waiting time on some routes now bringing down the time to less than 20 minutes. This year, by deploying 7,000 buses, the waiting time on all the routes across the city will be reduced to less than 10 minutes, the officials say. Should housing societies be more cautious with their elevators and sewer lines?